Rocky Mountain has taken a big, ballsy step, into the EMTB category, launching their first, power-assisted bike with a carbon frame housing a proprietary system and integrated battery. What you are looking at is a bike from a Canadien company that was designed in Vancouver, assembled in Quebec, and will initially only available in Europe.
Rocky was keen to point out that the Altitude Powerplay is still an Altitude through and through, not just a bike with a bolt-on power unit. The majority of the bike's features, construction methods, materials, and geometry are shared with the 2018 non-powered bike. To get all the details on the purely human-powered Altitude, you can read
Mike Levy's recent piece here
, for this article, we focus on the added Powerplay system.
Altitude Powerplay Details
• Intended use: EMTB / all-mountain / enduro
• Proprietary Powerplay system
• 500 or 632-Watt/Hr battery
• Limited to EU regulations - 25 km/h power cutoff
• Wheel travel: 150mm rear / 160mm front
• Ride-9 suspension/geo adjustment
• Smoothlink suspension
• Weight: 22.21 kgs (Carbon 70, size large, actual)
• Availability: June, European markets only
• MSRP: €5700 - €9700 (slight variations between terrritories)
• www.bikes.com
Carbon, Aluminum and Battery Options
There will be three models of Powerplay to choose from, starting at €5700 and heading skywards to €9700. For the commenters, I am going to beat you to this one–yes, you can easily buy a motocross bike for less, and nearly afford an electric KTM MX bike for a few hundy more.
The top of the range Carbon 90 is the only model with a full carbon frame. The 70 and 50 models feature the same carbon mainframe but use an alloy chainstay and seat stay. The higher end 90/70 models will come with a whopping 632-Watt/Hr battery, the 50 will have a smaller–but equal to its competitors–500-Watt/Hr unit. The Powerplay drive unit, geometry, wheel size and travel numbers are consistent throughout the range.
Rocky have gone with a 48v system, which allows quicker charging times than with lower voltages. You can't remove the integrated battery to charge it, but you should be able to get 80% of power topped up in two hours.
Powerplay Drive
Housed behind the gloss plastic cover is Rocky's Powerplay system, which was developed, and is assembled, in-house. Instead of using an off-the-shelf system, they developed their own unit that gave them the characteristics they wanted: super fast engagement, a short, 425mm chainstay, chain line adjusted for added power transfer and the possibility to use a standard PF92 bottom bracket and crankset.
The Powerplay doesn't use a computer screen display on the bars. Rocky decided to keep things simple with a thumb button remote on the left side of the handlebar. Here, riders can turn the bike on and off, change power modes and see battery life displayed by LED's. Three power modes are set as standard: Eco, Trail and Ludacris, which deliver 40, 60 or 100% of available power. Outputs for each mode can be adjusted with Rocky's mobile app.
The Powerplay drives from an axle in front of the chainring, with a torque sensor between the two. As the cranks are pressured, the tension on the lever will tell the motor how much power is needed – harder pedal strokes mean more power assist. This is said to give a much quicker motor response than anything else on the market. Other systems use torque sensors that only read once per pedal stroke. Rocky say that this quick response should help to make the ride more intuitive and
learning
to ride the bike won't be necessary.
A standard RaceFace crankset is used with a PF92 bottom bracket. The only difference being the Spragg clutch bearing in the chainring spider, which allows back pedaling without turning against the drive of the motor. Rocky say that this will help with ease of maintenance as you won't be forced to open the motor casing in order to change bottom bracket bearings.
The Powerplay is also backed by a mobile app that works with Android and iPhone systems. Currently, in a beta version, the full program will allow riders to change the power modes as a percentage of complete output, use GPS maps to plan rides and know how far they can ride judging by current power use, and lots more. You can even plug your device into the USB port to keep it charged from the main battery.
Build
The Powerplay is sensibly built. The 150/160mm chassis seems to be in the preferred travel range that many tester's favorite EMTB's are settling at. The 160mm Fox fork is the e-Bike optimized version, which has a bulked-up crown, steerer and stanchions to take the extra beating that results from the bike's extra weight. The thicker-gauge stanchions do mean, however, that a 36 damper is too big to fit; a smaller Fox 34 unit is used instead.
27.5 Wide Trail. Is this another wheel size? Not quite, but Rocky have chosen to use 2.5-inch WT tires from Maxxis on a 40mm rim. Many would say that a 40mm rim is too wide for a 2.5-inch tire, but the WT version rounds the profile, the wide stance gives the extra support needed for the heavier bike, and also gives the option to install tougher tires. Even though RM was the first brand to release a production plus bike, they believe that the plus tires aren't accurate enough for the aggressive way the Powerplay can be ridden, and the availability of heavy duty tires in 2.8-inch sizes (and larger) is not good enough yet.
I still think derailleurs are a silly idea for a mountain bike, but SRAM's EX1 8-speed, EMTB-specific drivetrain is turning out to be head and shoulders above the rest when used in conjunction with added motor power. The Guide RE stoppers use an older-style Code caliper for added power and 200mm rotors. The tougher drivetrain and beefed-up brakes are a must on EMTBs's and it's nice to see the inclusion of these parts on every bike in the range.
Altitude Powerplay Questions With Rocky's Brian Park
Paul Aston -
How did Rocky consider the environment when moving into the Powerplay project. A carbon fiber frame combined with a lithium-based battery probably isn't welcome news for people who want to minimize their impact on the waste stream, but is the way this bike can be used (cutting down on lift and shuttle use) likely to offset any environmental downsides?
Brian Park -
We're mindful of the environmental impact of all our bikes, the Altitude Powerplay included. We chose to use high-quality Samsung cells and an advanced charging system to make sure our batteries are able to recharge as many times as possible. Lithium ion batteries have many opportunities for effective recycling, and the growth of electric cars is driving rapid improvements in recycling systems. Cutting down on shuttles helps, as does bringing in new riders from more environmentally-impactful sports. For example, during our launch in Valberg, one of our guides mentioned that one of his largest demographics is former moto riders.
Aston -
Which kind of rider do you think the Powerplay is for? Is it for any mountain biker?
Park -
We designed the Altitude Powerplay for trail riders, same as our regular Altitude—the very first line in our design brief states that we set out to build an aggressive trail bike. Knowing we were free of the constraints that other manufacturers face with bolt-on, 3rd-party motor systems, our North Vancouver development centre built many test-mules with a wide variety of geometries and suspension numbers. Ultimately, we concluded that for an aggressive trail bike what's good for the goose is good for the gander. Geometry and suspension remain a function of intended use, electric assist or otherwise.
Aston -
You created a proprietary system to gain the ride qualities you desired. What are the downsides of your own system, in terms of compatibility and parts replacement?
Park -
The Powerplay drive system uses a bottom bracket that's part of the front triangle rather than incorporated into the drive like other systems. This allows our system to use a conventional bottom bracket for easy service by any trained bike mechanic, rather than needing to ship a motor unit away when you need a new BB. It also allows us to use normal, high-performance cranks, using the Race Face Cinch interface to house our clutch-bearing. Other wear items like the drive pinion are easily serviceable with common shop tools.

Service support will always be a concern on a new, disruptive system, so we put a ton of effort into building a robust back end of diagnostic tools to make troubleshooting easier at the authorized dealer level. Currently, we are introducing the bike into European markets only, so we're opening a European parts and service centre and have been busy training support technicians across Europe.
Aston -
How does Rocky consider the impacts on trail access? Here in Europe, EMTB's are taking off. It seems that the bikes are being welcomed and promoted and we have already started to see trails being built thanks to them. Are we likely to see more trails for all bikes globally, horse and cart drivers thought cars would destroy their roads, but now we have roads all over the world?
Park -
I get your point with the cart-vs-car analogy, but I do want to say that we built this bike to ride proper trails, not paved, sanitized flow trails. The Altitude Powerplay is a mountain bike to ride mountain bike trails.

There are some very real issues surrounding EMTBs and trail access, and we understand the concerns some people have—although as you point out, EMTBs can have a positive impact on trail access as well. There's a particularly thorny situation in the USA, which is one reason we're introducing our bike in Europe first, despite strong demand for it in the US market.

More people on bikes is a great thing, and it's awesome that EMTBs widen mountain biking's appeal to more potential riders. It's hard not to have a shit-eating grin on your face after riding an Altitude Powerplay, which, outside of some internet forums, is why we all started riding in the first place.

And finally, the genie is out of the bottle and never going back in. Electric-assist bikes are here to stay. We support more dialogue with trail access groups, legislators, riders, builders, and manufacturers; it's all of our business to figure this out so we can grow our sport, protect our trails, and keep having fun on our bikes.
On the Trail
As you may have noticed, this is our first EMTB feature on Pinkbike, with my limited riding experience on these machines I don't want to spit hyperbole on the ride characteristics. We currently have a range of bikes with various systems on test in Europe and will be rolling out content over the following months.
The first thing to notice, is that even though the motor is extremely quiet compared to other EMTB's I have been riding (Shimano and Bosch systems) the added jockey wheels and rollers create some noise akin to a downhill chain device from 2003, that's badly aligned and needs a service, OK, maybe not that bad, but it does rumble along when pedalling. The flipside of this, and mostly thanks to the integrated battery, is that the Powerplay is super quiet off the power and on the trail and feels solid throughout. One downside is that this battery can only be charged on the bike. Removing the battery requires the motor to be taken off too. While that may not prove an issue for every rider, my garage has no power point, so hauling a dirty, 22kg bike up the stairs into my small apartment in order to charge it isn't ideal. Also, a proprietary system takes you out of the running for a quick battery swap at the rumored 'battery stations' that could be popping up around Europe for other systems.
Like all the EMTB's I have tested to date, the added weight gives a planted feeling on the trail that is out of reach of a conventional bike, along with improved suspension action and massive grip levels. I don't think the weight is a real issue on the trail, after a few E-rides, strength builds and I find myself doing nearly everything the same as when I'm on a normal bike when changing line, hopping and even nose wheelies into switchbacks. Weight is a non-issue going back up, as the effort needed to climb these bikes is less that of an 8kg XC race whippet. I find myself repeating sections over and over that I would never bother to pedal back up to normally.
One of the best things about an EMTB? Climbing is much easier so you challenge yourself to ride up the steepest things you can see. Climbing trail that you would on a normal bike is a breeze on the Powerplay, but heading up the vert, a huge amount of body language is needed to keep the front end down; super-short 425mm chainstays, a not-super-steep 74º seat angle and an extra 300 watts of tireless power does mean you are riding a wheelie machine. Changing into a lower power mode did calm this down, but the limiting factor seems to be the geometry over the power - maybe I am just too lanky and my seat gets too high?
Overall, Rocky seem to have built a solid, well thought out machine. Time will be it's judge as we take the Altitude Powerplay for back-to-back testing against other systems and bikes on the market. We'll be watching as this quickly evolving market move forwards.
---
---
---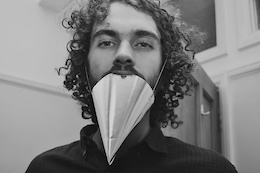 About the Reviewer
Stats:
Age: 31 • Height: 6'1" • Ape Index: +4" • Weight: 75kg • Industry affiliations / sponsors: None • Instagram:
astonator
Paul Aston is a racer and dirt-jumper at heart. Previously adding to the list of non-qualifiers at World Cup DH events, now he attacked enduro before it was fashionable. Based in the UK, but often found residing between mainland Europe and New Zealand allows him to experience a huge variety of terrains and trails.