British mountain bike photographer Keith Valentine a.k.a phunkt.com spends a day at the H.Q of Rare Management (the team behind this year's Fort William mountain bike World Cup event) and finds out what makes them tick,what's going down and secret rumors of a superhero theme to this year's event.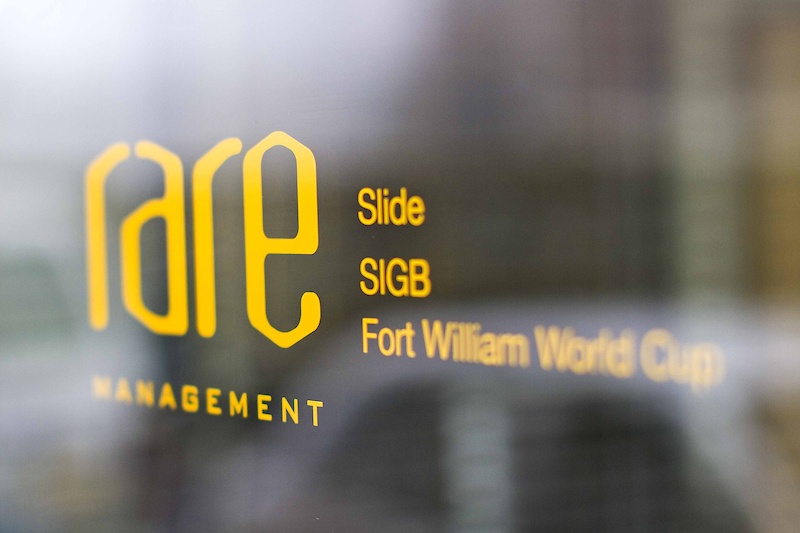 Fort Bill is regarded as one of the best mountain bike events in the World, how do you keep it fresh & what, if any, changes have you made for this year, the 10th birthday?
We know that we have to keep changing and looking for new ideas in order to stay at the forefront of World Cups and keep the interest of both riders and fans. Last year there was a big investment in the Downhill course, which was appreciated by everyone. This year there'll be phase 2 of the downhill upgrade (look out for some special stuff on the lower part of the course) and some major changes to the upper section of the 4X. There'll also be some other neat stuff – we just don't know what it will be yet. Plus a cake or two.
10 years of Fort William
How important is the media for the event?
Crucial. They are responsible for spreading the word and reinforcing the message that Fort William is a must-see event for anyone into mountain biking or just wanting a great day out in the Highlands. The support we get from all the specialist media is fantastic – we just wish we could get the Fort William/British Downhill message out into more national media such as the mainstream press and national TV. It's a great success story with a world-class event and the Brits on top of the world, yet it's really tough to get mainstream interest.
This ones just for us photographers and video makers, what food & drink can we look forward to in the press room?
If we had the money it would be steak and fine wine. But back in the real world, soup, pastries, coffee and Monster Energy – what more do you need?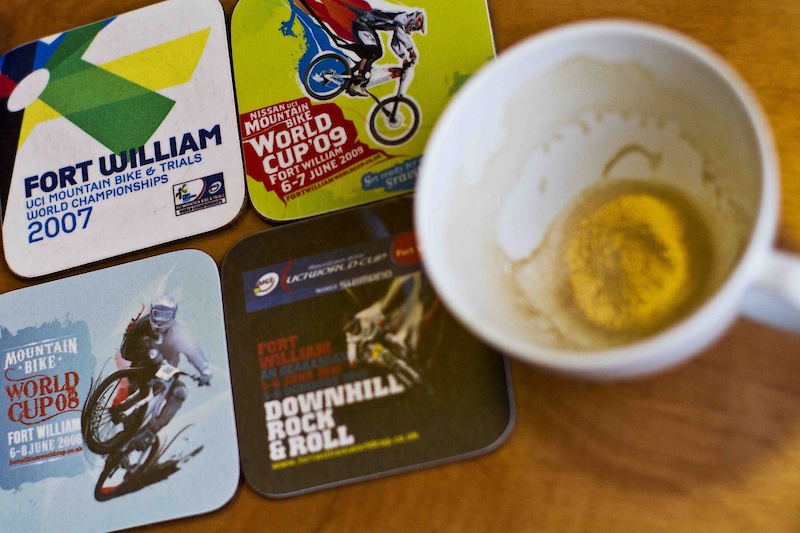 Apart from the midges & weather, what else can frustrate you with your event?
The reluctance of the UK national media to travel to Fort William. People who drop litter. Anyone (riders, media, teams, officials, crew, fans) who behaves like an arse – luckily most are brilliant.
If money were no option, what would you change about the event if you could?
Better TV production with more cameras, especially on the top of the downhill course. This would involve more microwave cameras (we use one at present) or a fibreoptic cable from the top. And if we're spending money, a helicopter-mounted camera is always good. Space is always a problem, so an enlarged area for the Village and a nice big car park nearby would be ideal. Another grandstand so that the Finish arena atmosphere gets even more mental. It's always a struggle to get a decent broadband service in the media room so there's another one on the wish list. There's loads we would like to do – it's just a case of balancing our dreams with the cold reality of budgets. And we'd better not forget steak and fine wine for the Media.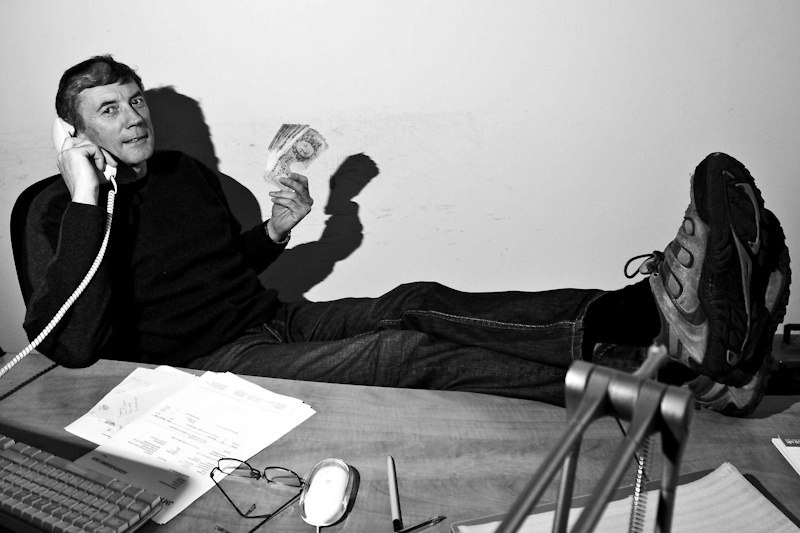 What are some stats about the events?
Here's some info on the 2010 event

:
Competitors - 285 from 25 different countries
Event crew - 155
Total area of team pitches and expo stands - 6,062 m2
Number of crew packed lunches – 837
Downhill Rock and Roll Live band entries - 45
Facebook friends - 2,600
Accredited media -171
Total on site over the weekend – 17,200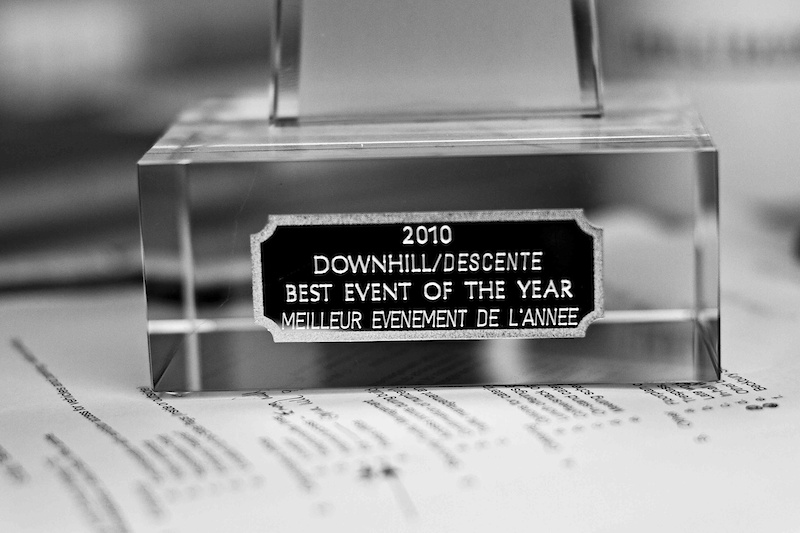 Who are the main players & their duties for this year's event?
That's a long list – and I'd be scared we missed anyone out. The whole thing works well because we've a mass of contractors, crew and heads of department who all pull together and make it happen. Most of the Heads of department have been with us a good few years so we can totally rely on them. It's a great team effort.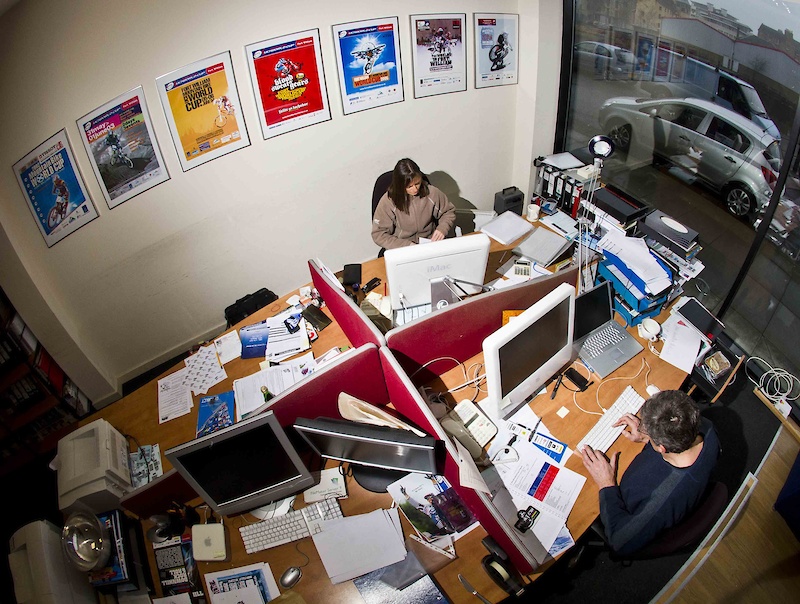 What are your thoughts on the forest sell-offs & Glentress tender processes, etc?
The Forestry sell-off in England and Wales is dead in the water and showed a complete lack of understanding by the coalition.

As regards the Glentress tender process we've got huge sympathy for Emma and Tracy and the team at the Hub – it's a very special place and we know how much they've helped put Glentress on the map - but the Forestry Commission is a public sector organization and has to follow very specific rules when it comes to tenders. We also need to remember how much the Forestry Commission has done for mountain biking throughout the UK.
How's the new building at Fort Bill coming on and what will it give us?
Nevis Range is building a new café right beside the finish arena and they've already completed their full ropes course in the woods at the far end of the car park. It's great to see them developing new facilities for all their visitors and it will be good for the World Cup. It just gives us some space issues.
What are your Fort Bill race predictions for this year?
That would be telling – but it's great when Brits come on top. In 2005 we had Steve and Tracy win, so another Brit double in the downhill would be great. And there has never been a Brit 4X winner at Fort William. One of the attractions of the sport is the number of UK riders who have the potential to win. Add to that the chance of an upset and you've a really exciting competition.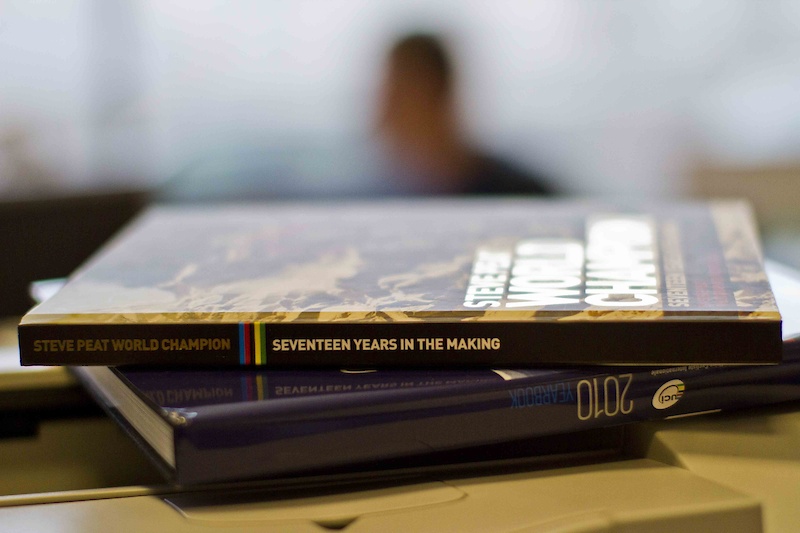 Pick one of these up at www.stevepeat.com
How do you see the British mountain bike scene changing over the next few years?
It all seems to be going really well right now with increased levels of participation, new trail centers appearing, domestic Downhill events sold out within hours and the Olympics just around the corner. It's just a big shame that downhill and 4X aren't Olympic disciplines because they are exactly what the IOC is looking for and the Olympic focus opens up lots of opportunities in terms of funding and exposure.

Maybe the only thing that can slow things down is the cost of fuel and the general state of the economy. A lot of people still have to drive to their favorite hills and at the same time cash is tighter than ever and kit is getting more and more expensive. That said, when you are as passionate as most mountain bikers are, you'll still get out in the hills no matter what. So, all in all – it's a pretty positive future.
Another World Champs at Fort Bill any year soon?
Possibly. We think there is the willingness all round, it's just finding all of the funding partners and sponsors that is particularly difficult right now. It would be interesting to do it knowing now what we didn't know back in 2007.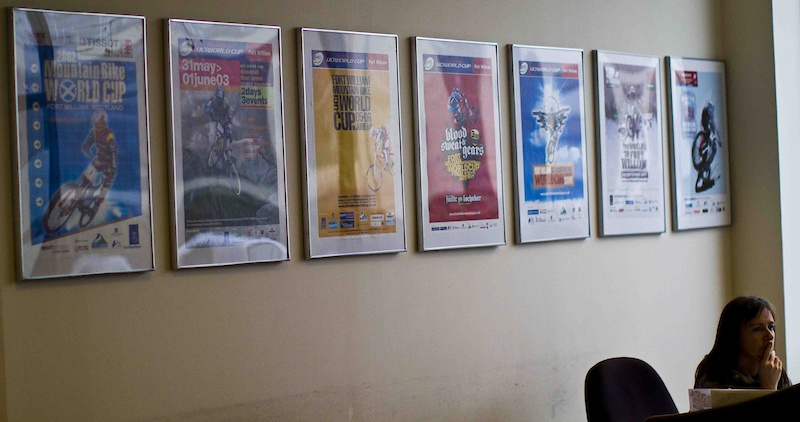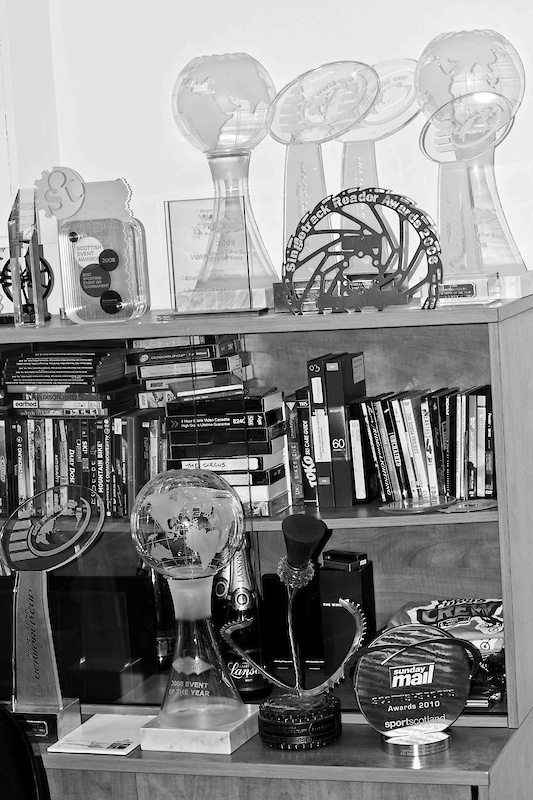 Skinsuits - gone, helmet cams - restricted, sponsors on shirts - limited, what are your thoughts on all these changes?
Change and new technology that makes the sport better for riders and more exciting for spectators is good. Real time positioning and speed via mobile phone / GPS technology can't be far away ( we used an early form on the cross country World Cup back in 2008 ) and would give a good overlay for the live broadcast. Helmet cams would give another good perspective, but it's only going to be really interesting if it's live. It's a question of how much extra kit riders are prepared, or are allowed, to carry.

Skin suits are definitely faster - it's just an image thing in downhill, although crashing in a skin suit must be a bit scary.
Any sign of a return of the witches trail XC event or has Dalby nailed it?
I think British Cycling see the XC down south for the foreseeable future. We'd love to have it back, but the move towards separate gravity and endurance World Cups is growing. It's a shame because it's good to have all the disciplines together.



Gravity will always deliver the most exciting and entertaining racing though

!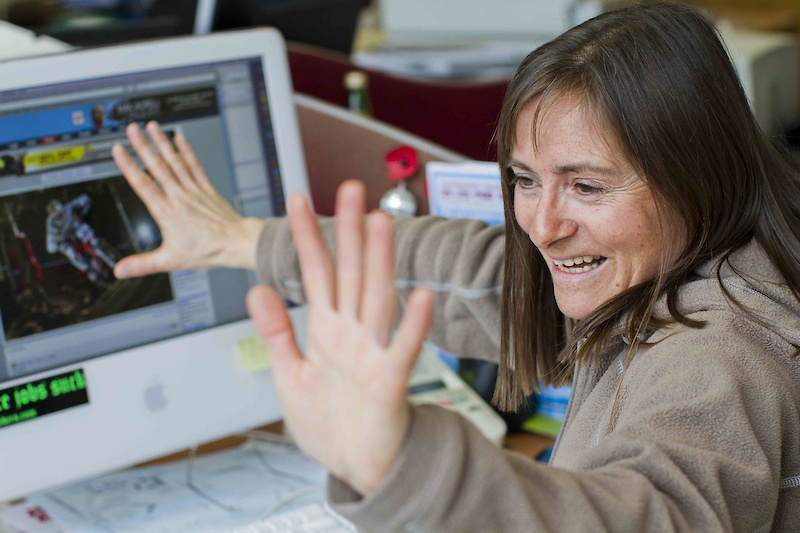 Busted browsing Pinkbike at work!