Marin Mountain Bikes Inc. today announced key changes to its sales staff. Racing legend Eric Carter has joined Marin and will be managing the Southern California territory as a Factory Rep. Cedar Kyes will move north to manage the Pacific Northwest territory.
Carter has had a 25 year career as a professional athlete, with multiple World and National Championships in BMX, Four Cross and Downhill disciplines. After retiring from his elite racing career, Carter held roles ranging from Brand Ambassador for GT Bicycles, Product Manager for Hyper Bicycles and, most recently, Downhill Program Manager for Specialized. He has already started hitting the road in his territory. In his free time, Eric can be found hanging out with his wife and kids, or riding his bike in the hills behind his home.
| | |
| --- | --- |
| | After the various jobs in the industry post elite racing, I realized that being a sales rep in Southern California would be the best long term job for me in the industry. I think it's similar in approach and mentality to being a racer in the fact that the harder you work, the better your results. To have the opportunity to work with a historic brand like Marin, especially during these growth years, is something I am very excited about. Marin has been involved with this sport from the start and I look forward to helping Marin grow its position in Southern California. The brand is making moves and is committed to making a big push to support its dealers, sales reps and riders and I am excited to be a part of the effort. - Eric Carter |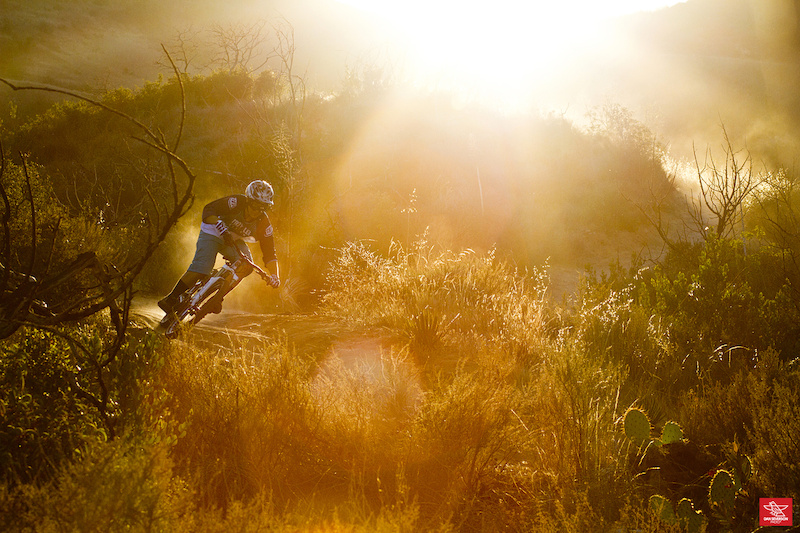 Image by Dan Severson
Cedar Kyes, a native of Portland, OR, will be relocating to his home base the Pacific Northwest in the coming weeks. This will mark the first time in years that this territory will have direct Marin representation. Kyes has had a 20 year-long career in the bicycle and snowsports industries and has been a Marin Factory Rep for the past two years.
| | |
| --- | --- |
| | I chased my dreams down to California and now I'm bringing the dream back home. I am forever grateful to Marin Bikes for this opportunity to grow both personally and professionally. The amazing people I've met and the awesome places I've been will always be a part of me. Big thanks to everyone who has helped me along the way! - Cedar Kyes |
| | |
| --- | --- |
| | I am thrilled to be able to make this move, we now have full factory representation throughout the West Coast. I think this shows both existing and potential dealers that we are committed to serving their needs and growing the Marin brand. EC is a well respected member of the tribe who knows how to win and knows that hard work will bring success. Cedar is a proven member of our team who is moving back to his home turf to take on a territory with tons of growth potential. I'm confident they will both be very successful in their new roles. - Thad Fabish, Marin's National Sales Manager |
Marin's inside sales team of James Drake and Devon Mitchell remains the same, with James focused on the Midwest and East Coast, and Devon handling the West.
About Marin
Founded in 1986, Marin Bikes California is a pioneering, innovative bike company built and run by passionate riders. Born out of the cycling paradise of Marin County and San Francisco, we're obsessed with superior design, quality, and performance.
www.marinbikes.com
---
MENTIONS
@MarinBikes
@ECMTB1
---