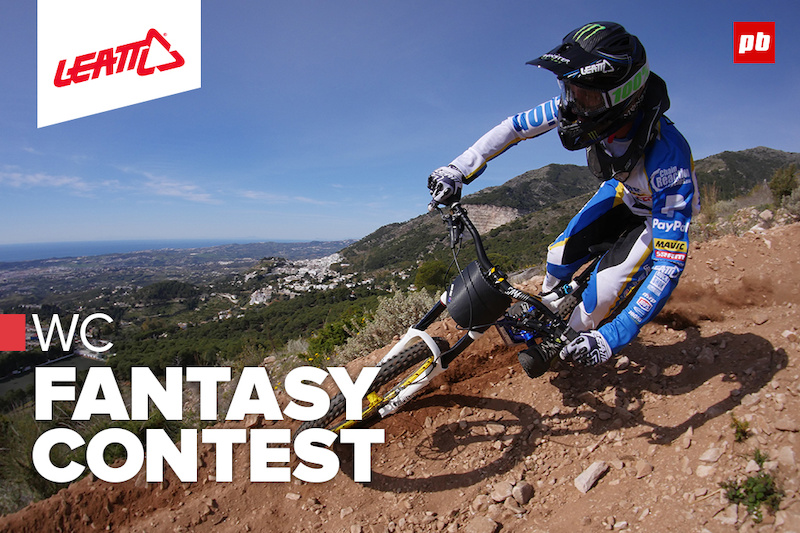 Think you've got an eye for a champ?
With the Fort William round of the UCI World Cup DH series this weekend, Leatt would like to reward one insightful reader with a brand new downhill helmet, knee pads, and gloves. All you need to do is choose your top three finishers, (Pro Men and Pro Women) in order and you will be entered for a chance to win.
How to Enter
Pick your top three in finishing order (Pro Men and Pro Women). Leave your 1st, 2nd and 3rd place finishers in the comments section of this article. The people with the correct answers will be entered into a random prize draw. *
Contest closes at 11PM PST June 4th, 2016. Winner to be contacted directly through Pinkbike.
What you Could Win
A brand new downhill helmet, knee pads, and gloves (
valued at $625 USD
)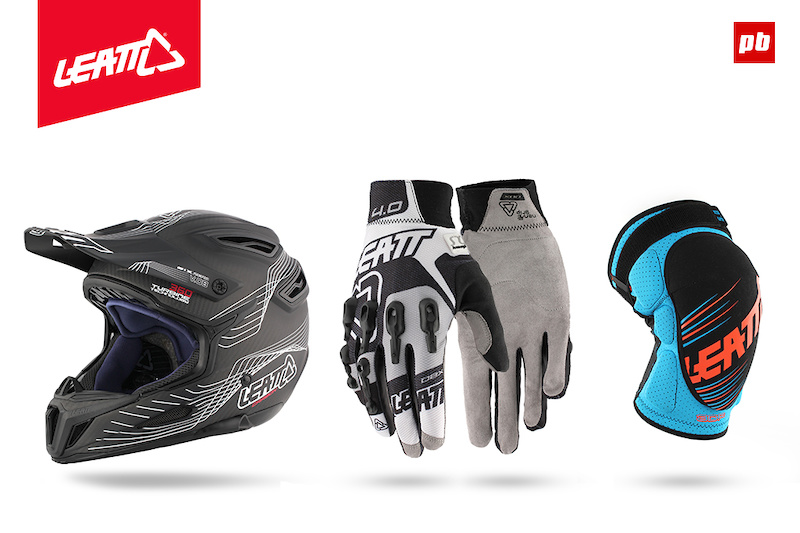 Leatt DBX 6.0 Carbon Helmet (MSRP: $500) :
Leatt® is redefining head and brain protection with the revolutionary NEW Carbon DBX bicycle helmet. Featuring ground breaking 360° Turbine Technology for concussion and brain rotation safety. Our helmet offers superior head and brain protection in a shell that is smaller, very lightweight and super ventilated even at low speeds.
360° Turbine Technology
- Up to 30% reduction of head impact at concussion level
- Up to 40% reduction of rotational acceleration to head and brain
- Improves multiple-impact protection
Reduced Outer Shell Volume
- A smaller helmet shell reduces forces transferred to the neck
- A 10% smaller shell transfers up to 20% less rotational forces to the head & brain
3D In-Molded V-Foam
- Multi density V-shaped impact foam molded to the outer shell
- Significantly reduces G-forces transferred to the head & brain
- Increased absorption, slimmer and a stiffer structure than a normal helmet foam
Optimal Neck Brace Compatibility
- Specially designed helmet features and shape to take full advantage of the Leatt® neck brace design
- Rear hyperextension impact platform with neck brace optimized shape
Quattro Force Control:
- Carbon matrix reduced outer volume shell in 3 sizes
- 3D in-molded V-Foam for maximum energy absorption
- 360° Turbine Technology for concussion level impact protection
- 360° Turbine Technology for reduction of rotational acceleration
Maximized Ventilation
- Effective even at very low speeds
- Optimized for BMX and DH racing
Super lightweight and premium protection
Visor with breakaway function for rotational reduction in a crash
Low friction cheek pads for emergency removal
Hydration ready (with optional hands-free kit)
Moisture-wicking, breathable, antimicrobial and washable liner
Certified and tested to EN1078; US CPSC; ASTM F1952–10
Weight: From 950g (2.09 lbs)