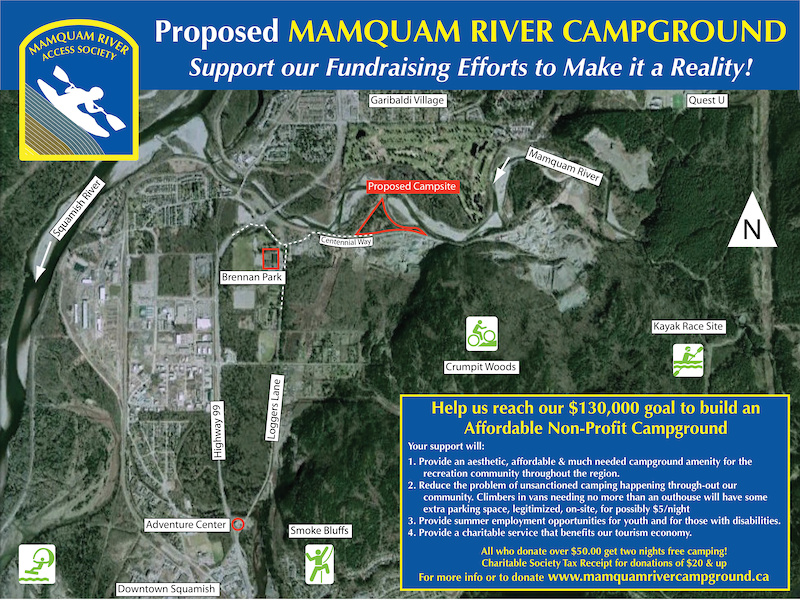 The Sea to Sky Synergy Project provides youth in the justice system with mentoring and employment opportunities to make meaningful changes in their lives. It has been working in the community of Squamish with some of its most vulnerable members for 20 years.
Long-time community member, John Harvey has a vision to replicate the model he's created (see the video below); including a re-invigoration of Community Work Service (CWS to the Courts) to build an affordable not for profit campground.
8 acres of Crown land in the geographic center of Squamish, the "
outdoor rec capital of Canada
" saved for funky, cheap camping. And yes, bikers will camp there too.
There is a big fundraising event Oct 28th at the Valhalla store in Squamish at 7 PM, Mountain Adventure Show, and more. Door prize, silent auction, beer by donation with all proceeds in support of Mamquam River Campground.
The proposed Mamquam River Campground will serve the biking community in a big way. It will become famous as a cheap camping option for those that can't afford the hotels, etc.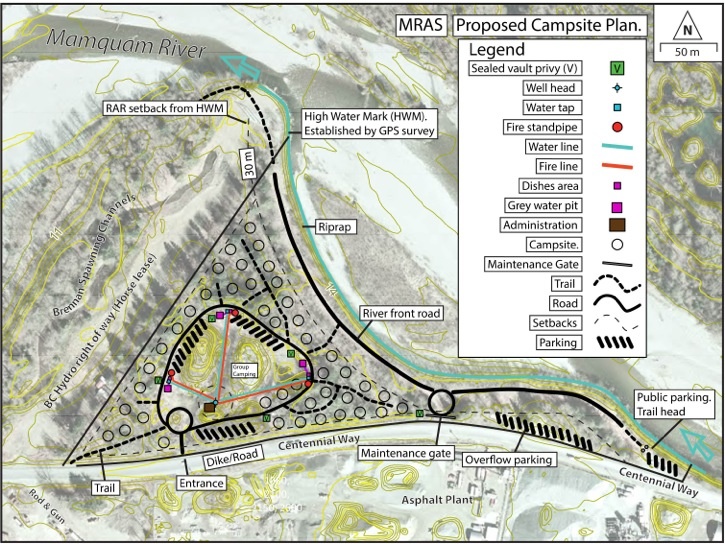 www.mamquamrivercampground.ca