Stages Cycling
makes power meters for all types of riders. Power meters are a tool that help cyclists get the most from their training. You may be surprised, but many of the riders you follow through Pinkbike's race coverage use Stages Power to maximize their performance. In Whistler, Stages Cycing collected rider power meter data and used it to quantify how much mechanical work the athletes did over the course of the EWS event. Kilojoules (Kj) are a direct derivation from power data of how much work was done by each rider, thus how 'big' the day was. For reference, a 1hr ride at moderate intensity for a normal rider is around 150kj and a Tour de France rider may expend around 3000kj.
For more, read here
.
At the EWS in Whistler, Richie Rude (Yeti-Fox), Chris Johnson (The Nomads), Rene Wildhaber (Trek Factory Racing), Brook MacDonald (GT Factory Racing), Nate Hills (Yeti-Privateer) and Geoff Kabush (Scott-3Rox) all recorded outputs. Match the rider with their correct kj expenditure for a chance to win a Stages Power meter of your own. Only Registered Pinkbike users are eligible for entry; one winner will be selected at random from the correct entries.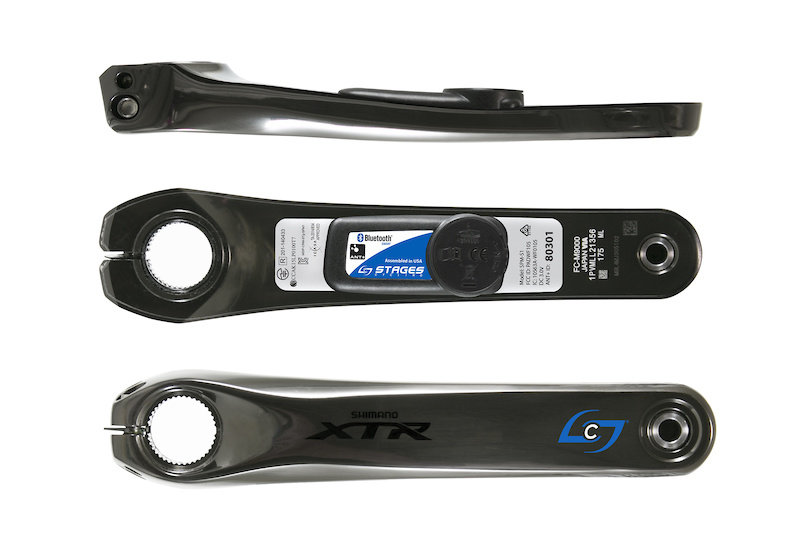 **Stages Cycling will give away one Stages Power meter, valued up to $649.99 USD. (
XTR M9000 Stages Power meter pictured.
)
HOW TO ENTER
---
STEP 1 -
1. Make sure you are
Logged in
to Pinkbike. If you are new to Pinkbike, create a Sign in to enter the competition.
STEP 2 -
2. Select the correct Kj output for each athlete and submit your entry. (
The winner will be contacted via Pinkbike. Pinkbike users are only eligible for entry.
)
**Contest Closed**
Thanks to
Stages Cycling
.
---
MENTIONS
@yeticycles
/ @foxracingshox /
@trek
/
@GTBicycles
/
@SCOTT-Sports
---