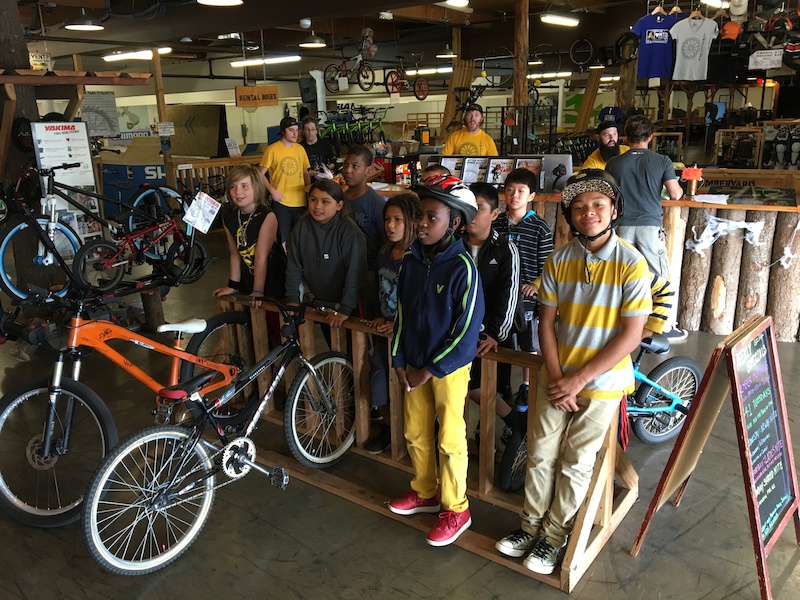 The Lumberyard Bike Park is helping The Community Cycling Center get a head start on its Holiday Bike Drive. A donation of $10,000 worth of top-flight bicycles will be awarded to the Community Cycling Center in a truck loading hand-off event at The Lumberyard's Northeast Portland Campus on Thursday, November 5th, at 2:45PM. Media are invited to attend the ceremony which will include the bikes being loaded into the Community Cycling Center truck and a group of staff and volunteers loading the bikes in the Cycling Center Bicycle Delivery Truck.
In addition to being used for the Cycling Center's annual Holiday Bike Drive, the bulk of the new bikes will be the foundation of its Community Bike Fleet for 2016.
The Community Cycling Center removes barriers to bicycling through programs, which are designed for people who do not have the means to afford bicycles on their own. They work with underserved communities to provide unique, neighborhood-based solutions that offer access to affordable bicycle repair and training, while creating local leadership. The Community Cycling Center operates a full-service bike shop with a staff of highly experienced mechanics from diverse cycling backgrounds. With a brand refresh and new website launched on Monday, November 2nd, the Cycling Center is poised to connect more even more people to cycling than ever before:
www.communitycyclingcenter.org
Community Cycling Center
The Lumberyard features 66,000 square feet of indoor and outdoor riding tracks where the bicycle is leveraged to crush barriers and provide a fun and healthy platform to grow a thriving community of enthusiasts. Since opening its doors in May 2012, Northeast Portland's Lumberyard Bike Park has developed a variety of year-round youth programming including its expanding Shred Academy Camps and Afterschool Programs. There's also "Private Instruction" for all ability levels and a variety of "Adult Clinics". The Lumberyard is also gearing up to offer programming off-site at area trails next spring. More information is found on the company
website
.