Here at Pinkbike we get inundated with all kinds of questions, ranging from the basic "Can I have stickers" to more in-depth, soul searching types of queries like if you should pop the question or what to name your first child.
Ask Pinkbike
is an occasional column where we'll be hand picking and answering questions that have been keeping readers up at night, although we'll likely steer clear of those last two and keep it more tech oriented.
---
Which Drivetrain?
Question:
Pinkbike user Peterglover asked this question in the
all-mountain, enduro and cross-country forum
:
I'm thinking of changing the dual chain ring Deore drivetrain on my Santa Cruz to a 1 x 11 setup and I'm not sure which one works best. I've been looking in the classifieds, but I've also just seen that Shimano has their own 11-speed drivetrain out now. Which group performs the best?
The answer to your question is going to depend on what you mean when you say ''best'', with gearing range, backwards compatibility, and cost being some of the factors that you're going to have to consider. I've spent time on all of SRAM's 11-speed drivetrains, and you are not going to be disappointed in the shifting performance of any of them. If you're not one to get caught up with counting grams, it's hard to beat SRAM's least expensive (although still relatively pricey compared to a traditional drivetrain) 11-speed X1 group. It shifts just as well as XX1, and features most of the same technology. I've also been putting in some big miles on Shimano's latest 11-speed XTR group, and it shifts just as quickly and has been as trouble-free as any of the SRAM offerings. That said, Shimano's new 2x XTR crank features a proprietary 94/64mm bolt circle diameter that's offset from the norm, meaning you can't bolt on any of the aftermarket narrow/wide chain rings that are currently out there, and Shimano's own single ring solution isn't available quite yet. This is obviously going to be an issue if you're dead set on running a single ring crank, although it's easy enough to sub in a different crankset. Also, their 11-speed cassette sports a 11 - 40 tooth range, which isn't quite as wide as SRAM's 10 - 42 spread. Shimano's cassette doesn't require a special freehub, though, meaning that it'll fit on any rear wheel that already has a 10-speed cassette on it.

An entire 11-speed drivetrain doesn't come cheap, and I think that I would personally lean towards saving some coin by going with one of the many conversion kits out there that allow you to fit a 40 or 42 tooth cog to the 10-speed cassette that you already own. I know that isn't quite what you asked about, but it's hard to ignore this option. OneUp Components offers everything you'd need to widen your gear range and lose the front derailleur, including both cogs, a narrow/wide chain ring, and the RAD cage for your Deore derailleur. Grand total? Under $200 USD! Shifting is 95% as good as anything from Shimano or SRAM, but your gearing range won't be quite as wide as what the latter offers. - Mike Levy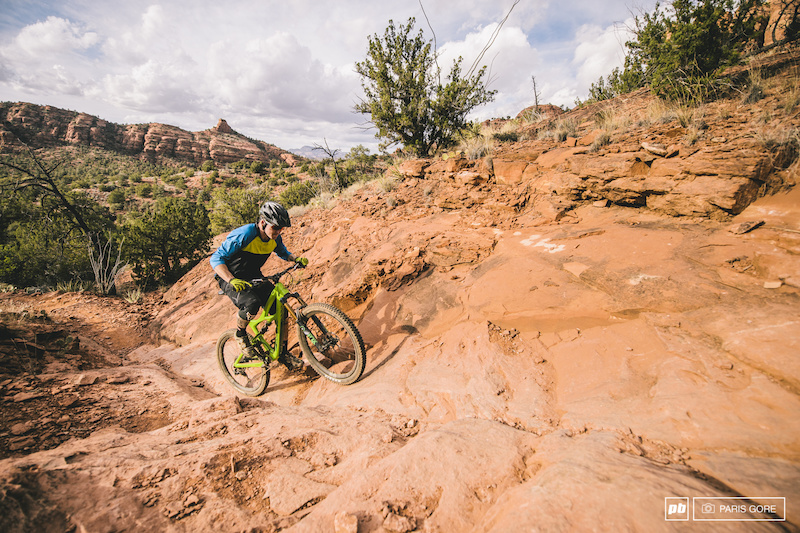 Single ring drivetrains are here to stay, with more and more riders ditching the front derailleur in favour or a wider range cassette and one chain ring.
---
Fork Bumpers
Question:
Pinkbike user Nikola99 asked this question in the
Downhill Forum
:
Hi there, I couldn't find any information on the Internet so I am asking here. How shall I put my stanchion bumpers? I heard that they can dent my frame if they aren't mounted properly. Are they OK right now or I must lift them a little bit up so they can hit the top tube in case of crash?
| | |
| --- | --- |
| | If there are no recommendations on the manufacturer's website or the bike's manual (who reads instructions anyways?) then you want to position the fork bumper on the widest part of the frame, which is usually the downtube; this will give you the most leeway in case of a crash and compressing the bumper into the frame before the stanchion strikes metal. If there is a gusset or weld in the region, letting the bumper strike here will be more resistant to dents than a standard, round tube. You also want to make sure you avoid your cables with the bumper, as crushing them could affect your shifting, or much worse your braking. You will need to do something serious or stupid to split a brake hose nowadays but it is a possibility and could lead to brake failure. Luckily for us, many manufacturers are catching on and phasing out these ugly, unreliable rubber bumpers that often move at an inconvenient time, integrating fork bumpers into the frame, and sometimes even incorporating cable retention and protection as well. - Paul Aston |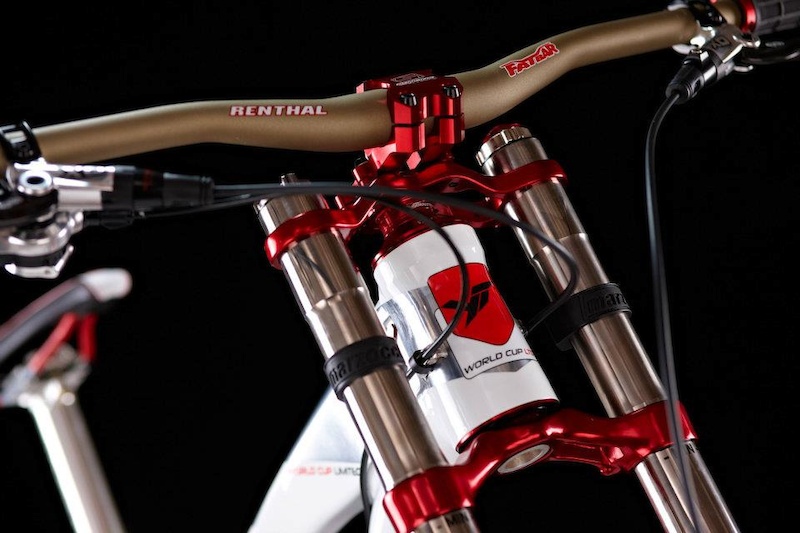 Getting your fork bumpers in the wrong place could lead to a void warranty, damaged cables or even an unsightly dent in your prized possession.
---
Scott Gambler vs. Voltage
Question:
Pinkbike user sorenwrang asked this question in the
Bikes, Parts, and Gear forum
:
I am thinking about buying either a Scott Gambler 720 or a Scott Voltage FR 720. The two bikes are similar in many ways. 27.5" wheels, coil fork and coil shock and similar frame geometry. The only major difference, that I can see, is the rear shock setup (linkage type). So how could I expect that the two bikes will feel and behave, compared to each other? Do you think the rear shock setup will make them feel very different?
Although there are a few similarities between the Gambler and the Voltage, out on the trail they have noticably different personalities. With a longer wheelbase, 210mm of travel vs. the Voltage's 170 or 190mm, and a slacker head angle, the Gambler shines on burly, straight down the fall line types of trails, similar to what you'd find on the most technical stops of the World Cup. It takes an aggressive riding style to take advantage of the Gambler's capabilities, and at slower speeds the bike can feel like a handful. The Floating Linkage rear suspension design helps keep the bike glued to the ground, which is an asset for the extremely rough terrain it's designed for, but at the cost of requiring more effort to get airborne. Not that it can't jump - Nico Vink's monster hucks on the FEST series circuit should be evidence enough - it's just that it takes more rider input to lift those wheels off the ground.

This year our inclusion of the Voltage on our list of nominees for DH Bike of the Year raised some eyebrows, but the fact is, for most riders, the Voltage will be an easier bike to ride, and that translates to more fun on the trail. A slightly steeper head angle, shorter wheelbase, and a little less travel gives it a more playful personality, one that's suited for a wider range of terrain than the Gambler. Choosing which bike to purchase will depend on your intentions. Will your riding mainly take place in bike parks, perhaps with a few local DH races thrown into the mix? Choose the Voltage. Do you have expert (or better) bike handling skills, and constantly seek out the steepest, gnarliest tracks around? The Gambler will be the way to go. - Mike Kazimer
They're made by the same company, and have the same wheel size, but on the trail the Gambler and the Voltage are quite different.
---
Have some unresolved tech questions? Jump in the
Pinkbike Forum
and we'll look to answer it for next time.