A police officer who was videotaped knocking a man off his bicycle and onto the ground during a cycling event in Manhattan last summer has been fired, the Police Department said.
Watch the
brutal home video
for all the proof needed.Paul J. Browne, the Police Department's chief spokesman, said the officer, Patrick Pogan, 23, was fired about 10 days ago.
The shoving incident, which gained widespread attention after it was videotaped...
Stuart London, a lawyer for Mr.Pogan, disputed the Police Department's statement, saying that he had resigned.
Mr. Pogan was accused last year of assault and of filing false paperwork related to the arrest of the cyclist and was suspended from the department. The Manhattan district attorney's office dropped the charges — attempted assault, resisting arrest and disorderly conduct — against the cyclist, Christopher Long.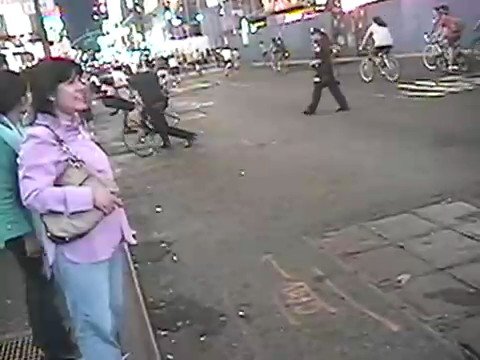 Mr. Browne said on Thursday that the firing stemmed directly from the events involving Mr. Long, which took place on July 25 during a monthly event known as Critical Mass, in which hundreds of cyclists ride through the city to advocate nonpolluting forms of transportation.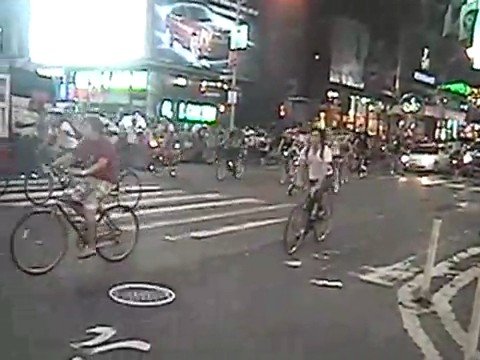 The termination was reported by The Associated Press on Thursday night.
"They make errors all the time," Mr. London said of the Police Department's assertion that Mr. Pogan had been fired. Mr. Pogan resigned "to concentrate his efforts on fighting the criminal charges that are against him," Mr. London said, "so that when he is ultimately acquitted he can re-apply to the Police Department." The shoving incident, which gained widespread attention after it was videotaped and posted on YouTube, embarrassed the Police Department. The video has been viewed on YouTube nearly 2 million times.