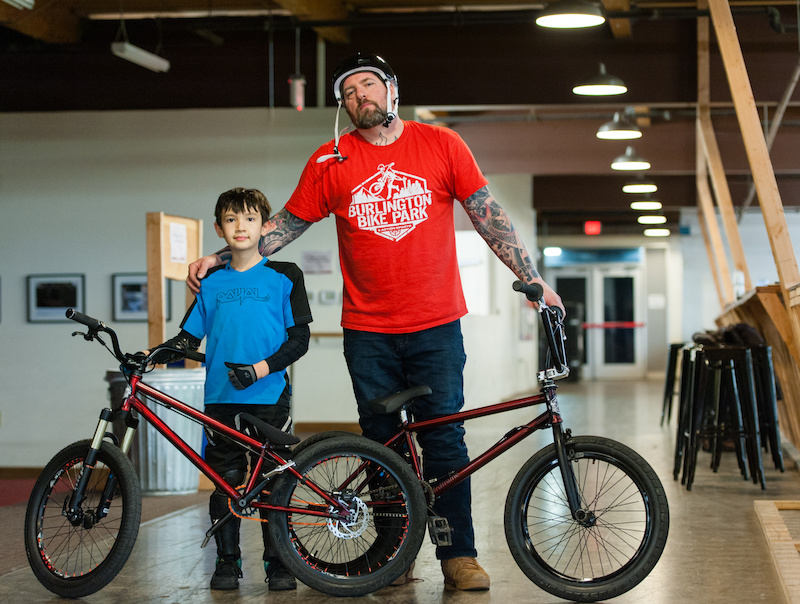 Joe Prisel, owner of Burlington Bike Park in Washington has something new up his sleeve. I got the chance to catch up with him and his wife Casey at The Lumberyard in Portland the other night. Hellion is the name he's designated to his latest project - Hellion Bike Company. Joe said that it has always been a dream of his to build bikes: so far bmx, dirt jumper frames and full builds are in the works. Operating the bike park has taught him that there aren't too many reasonable options out there for many of the younger riders, and Joe aims to do something about that. Joe had previously taken a stab at the bike building business back in early 2000's but it just wasn't the right time for it, now that his son is growing up and getting into riding it has re-sparked his interest in building safe bikes for kids.
Currently Joe and Casey are looking for someone that can handle their production needs, Hellion's plans for all of their frames to be made in the U.S. Joe joined forces with Mike Laird for the production of his prototype frames. Frames will be made of chromoly as Joe's objective is to offer light and strong frames for kids. Hellion is also looking into fork companies that can suit their company's needs and is thinking about manufacturing some smaller bike parts in the future if all goes well. They plan to offer bike frames to accommodate 16", 18", 20" and 26" wheel sizes, frames in 18" and 20" sizes will be going into production first. One off frames are offered for now but he is hoping to be taking orders on full builds by around mid April. Several bike parks across the country are onboard for carrying Hellion bikes as a part of their rental fleet.
Portland's own extraordinary local shredder, Max Suffin is Hellion's first and only team rider. Max is the only one aside from Joe riding one of the Hellion prototypes. Currently Max is riding the 20" dirt jump frame in an awesome candy apple red color. Max says he is really loving the bike and how the frame rides. I will have more images and a closer look at the Hellion bike frames once the full builds are complete. For now you might get a chance to checkout Joe's bmx frame if you happen to catch him riding it at Burlington or catch a glimpse of Max flying over the jumps at The Lumberyard in Portland. Congrats to Joe and Casey on their new venture - I can't wait to see more Hellion's in the future.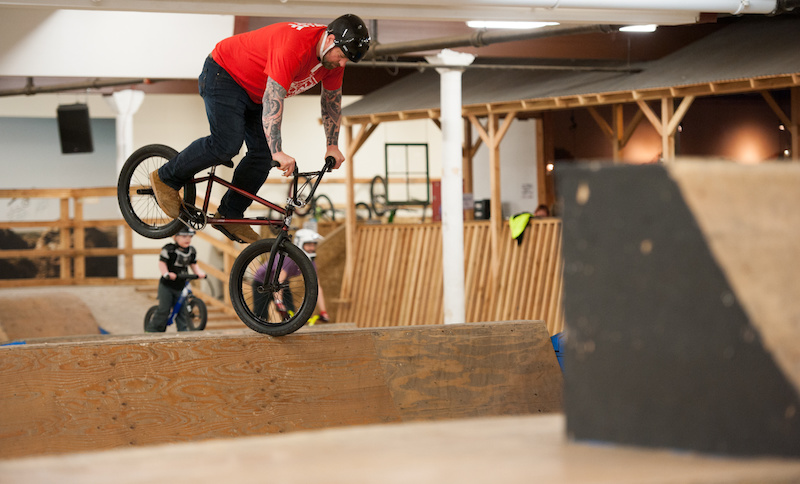 Words and Pictures by Ruandy Albisurez
---
MENTIONS:
@ralbisurez
---