What do you do, when you have a weird dream about cruising down a MTB track on a granny bike? You make it happen in reality, of course! Or at least that´s what you do when you are Fabio Wibmer. Watch this guy go out of his mind, with the setup, you'd least expect.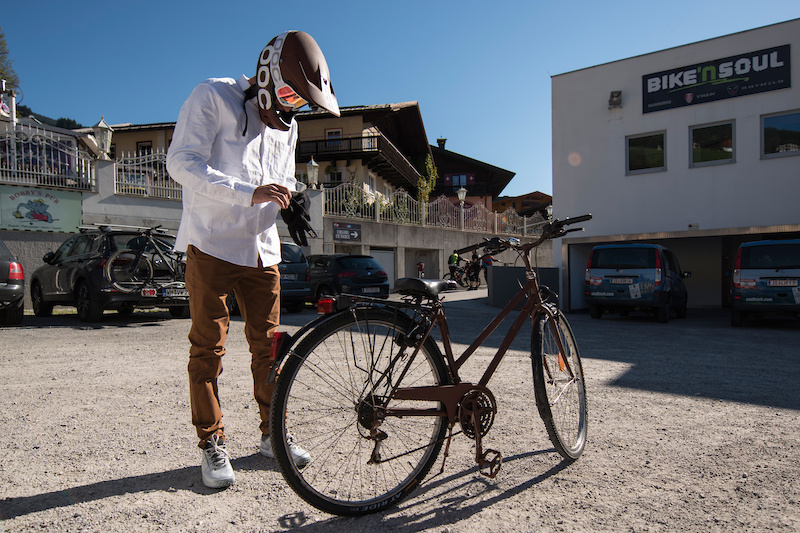 In his own words:
What?
Riding downhill on an old city bike.
Why?
Because I had a dream about it.
When?
25th - 29th of Sept.
Where?
Saalbach/Leogang.
Wheels?
The bike is an old city/ladies bike, which I bought from a guy who's collecting them. I pimped it with Magura HS brakes, Continental tires and crankbrothers pedals, to make sure I have enough grip and that I can brake without having to fear to jump over the next berm.
Was it fun?
Oh yes! But I have to be honest, there were moments when I seriously thought that what the hell am I doing here? I could jump that drop on my Specialized Demo, instead of trying to find out what will happen, if I do it on a granny bike. But all in all, it was one of the best and funniest experiences I've ever had. Trying to push myself is the best thing ever. This video was definitely one of the toughest ones I´ve done so far.
---
MENTIONS
:
@wibmerfabio
---