Double Down Hoe Down – Beacon Hill, Spokane, WA – March 22-24, 2013
The downhill race season is back at Beacon in Spokane, WA again for 2013! Double Down Hoe Down 5 will be the same format as all previous years with a single run race, and two seperate days of racing. Both days will count individually in overall series points. Two tracks and two epic days of racing and camping. Spread the word! This will be the final Double Down Hoe Down, and the last year of racing at Beacon Hill. A new landowner has taken ownership of the top of the hill and it sounds like we will be losing all trails above Girthmore. Lushcinema will be out to document the end of downhill mountain bike racing at Beacon Hill, so please help us make this a year to remember! Ride My Domain is filming a documentary about Beacon Hill as we speak and will be released this spring so stay tuned for that too.
https://www.facebook.com/RideMyDomain?ref=hl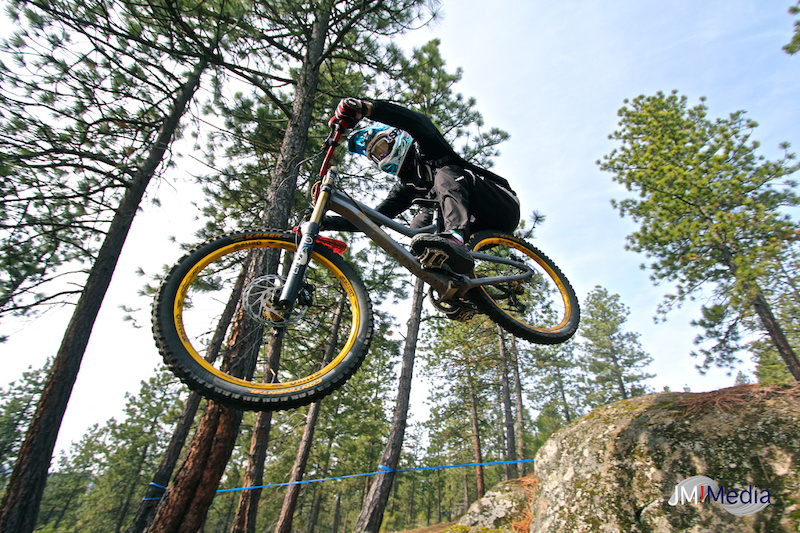 Register Online
http://www.allgravityseries.com
Registration:
Friday 12-5
Saturday 8-11
Sunday 8-11
Practice:
Friday 12-6
Saturday 8-12:30
Sunday 8-11:30
Race will start at 1pm Saturday and 12pm Sunday.
Cost of race is $25/day
Day licenses will be $5/day (one license for each day of riding, including Friday practice)
Register online by March 19, 2013 – All major credit cards can be used for early registration or you can register online without making payment (select "cash/check/card at race")
After March 19, 2013 there will be a $5 late registration fee.
All riders will be required to have a license for practice AND race, whether it is a single day license purchased or a year license.
All racers will also be required to ride in a full faced helmet.
Camping will be available all weekend at no charge, in the Camp Sekani parking lot.
Location:
Camp Sekani
6707 E. Upriver Dr.
Spokane, WA