"Art RB" Digital Entertainment owned by Reinholds Berzins has proudly announced Downhill Supreme 2, the long awaited sequel to the world's number one iOS mountain bike cycling game, Downhill Supreme. The sequel
will be launched on both iOS and Android
platforms making it available to even more players.
The official launch date is set for March 22, 2014.
While retaining all the original Downhill Supreme features fans came to love, Downhill Supreme 2 has a new and grown up feel to it. The new design of the game highlights the improved gameplay that promises to be even more involving and addictive than before.
New features include: Multiple MTB Disciplines, Full Rider Customization, New Improved Physics, New Improved Graphics, Dynamic Track Objects, Multiple Track Surfaces, Stamina System, Rider Impact Simulation, Result Sharing in Facebook, Online Leaderboard and others.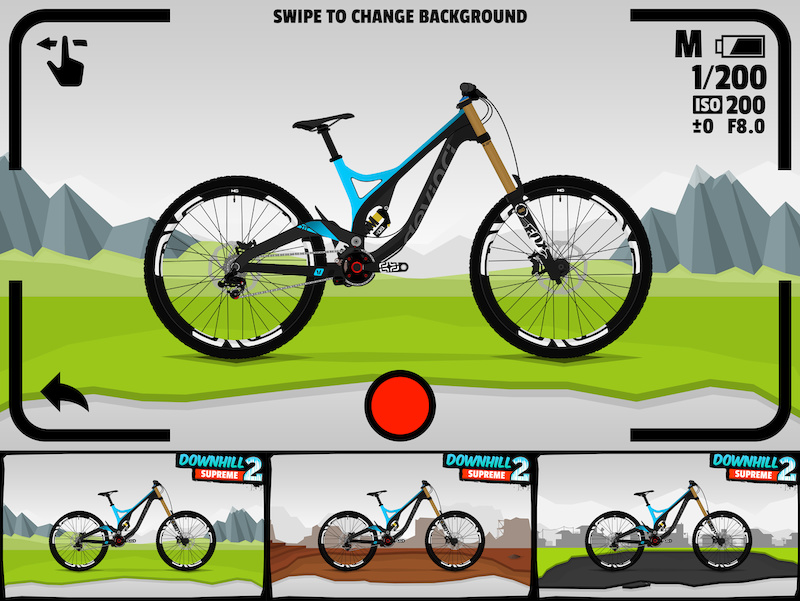 Downhill Supreme 2 Showcase feature. You'll be able to take a hi-res photo of your bike and share it on Facebook, Pinkbike or other social media networks.
"We're extremely excited to make a sequel to a game that is loved all over the world in the cycling community. We have listened to all the great input we received from thousands of emails and Facebook/Pinkbike comments, and we believe that Downhill Supreme 2 will be the game you've all been waiting for! It's challenging, it's entertaining, it's addictive and fun," said Reinholds.
He outlined the main brands of Downhill Supreme 2: Pinkbike, iXS, Spank, DVO, CaneCreek, Saracen and Evil Bicycles, and noted that it's a joy working with industry leading brands and seeing our common passion for the cycling sport.
On the launch day, March 22, a giveaway will take place with prizes such as the Saracen Myst X downhill cycling frame.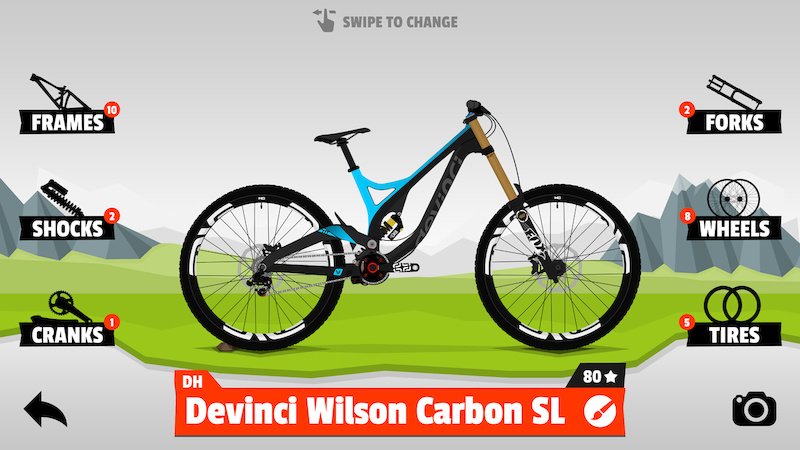 List of Frames:
Antidote
,
Banshee
,
Bergamont
,
Black Market
,
BMC
,
Canfield
,
Commencal
,
Cove
,
Devinci
,
Evil
,
Foes
,
Ghost
,
GT
,
HUPi
,
Ibis
,
Identiti
,
Maxim Bikes
,
Mondraker
,
Morewood
,
Morpheus
,
Norco
,
Norland
,
Nox
,
Nukeproof
,
One Ghost
,
Pedroni
,
Pivot
,
Rocky Mountain
,
Saracen
,
Scott
,
Supercross
,
Transition
,
Turner
,
YT Industries
,
Zerode
(Specialized, Trek and Kona pending)
List of Suspension:

DVO
,
Fox
,
RockShox
,
CaneCreek
,
X-Fusion
,
White Brothers
,
ND Suspension
List of Rims:

Spank
,
ENVE
,
WTB
,
Loaded
,
ME
,
SRAM
(Mavic and DT Swiss pending)
List of Cranks:
E*13
and
SRAM
List of Tires:

TBA
Follow Downhill Supreme Facebook for more news and giveaway details: Downhill Supreme Facebook