In our first month as a Ray's Bike Park Sponsor, our riders Andrew Taylor and Jeremy Ball took 1st place for Gravity and FSA in the 2015 Ray's "Odd Couple" video contest. Their video "Stepbrothers" will drop this Friday and we are super excited to see the final cut!
"I'm proud to officially welcome Gravity Components as a brand new partner at the world's best bike parks, Ray's MTB. I mean talk about an entrance! Not even a month in and they've already won the biggest video contest of the year! We strongly believe in the people, the brands, and the lifestyle that Ray's represents to our friends, our customers, and ourselves – and Gravity makes us damn proud. Congrats on the winning streak dudes!"
-Jeff Dowhen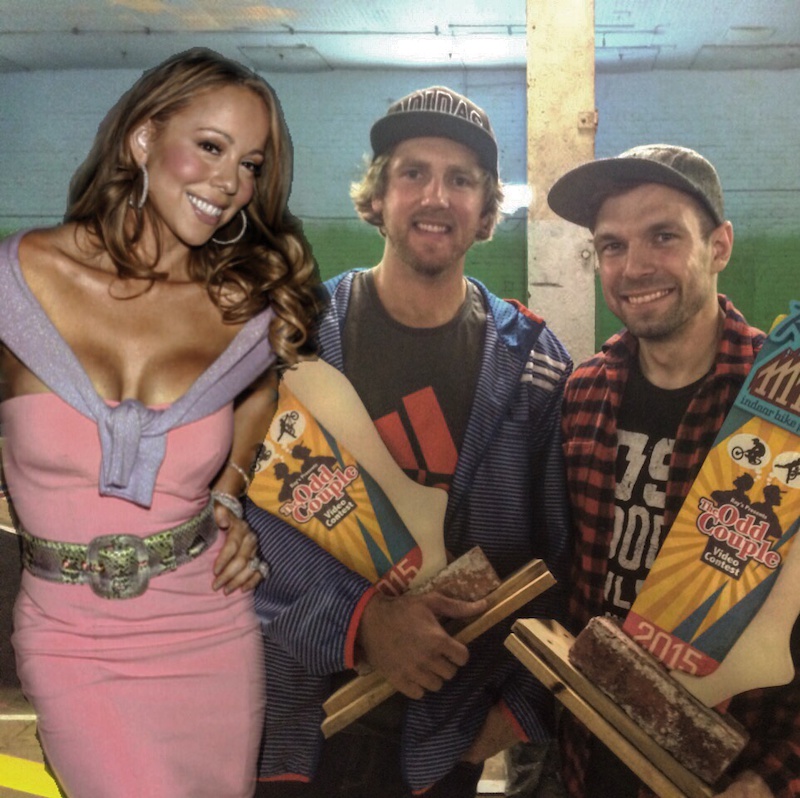 Andrew Taylor and Jeremy Ball posing with their favorite 90's contemporary artist Mariah Carey.
"From the Three Ride to the odd couples contest Rays has always been one of my favorite places to visit so when the boys over at Gravity gave me the chance to team up with Jeremy Ball for this years odd couples contest it was a no brainer. Without previously knowing Jeremy and the boys from purple films I had no idea what to expect but the moment I arrived and met the crew I knew it would be nothing but good times. With a week full of nonstop laughs and being able to walk away with the win made it a highlight of the year for me! Thanks to everyone that helped out and all the other teams for putting on a rad show!"
-Andrew Taylor
"The Odd Couple is the best contest of the year and something that I have always wanted to participate in. Being teamed with Andrew Taylor was amazing because he is such a quality rider, and I was honored to have the chance to ride with him. I had never met Andrew before this contest, but I have seen some of the things he has done and I knew it was going to be a great time for the both of us. Our major focus for the first day of filming together was creating a story line, and once that was created we were able to focus on our riding. Riding together was a real treat because we each have our own unique styles, which we were able to demonstrate in the vast terrain of Ray's MTB in Cleveland. Through the falls, the laughs, the nerves, the viewing of the videos, and eventually being awarded first place, this week of filming and riding will easily go down as one of the best times of my life."
-Jeremy Ball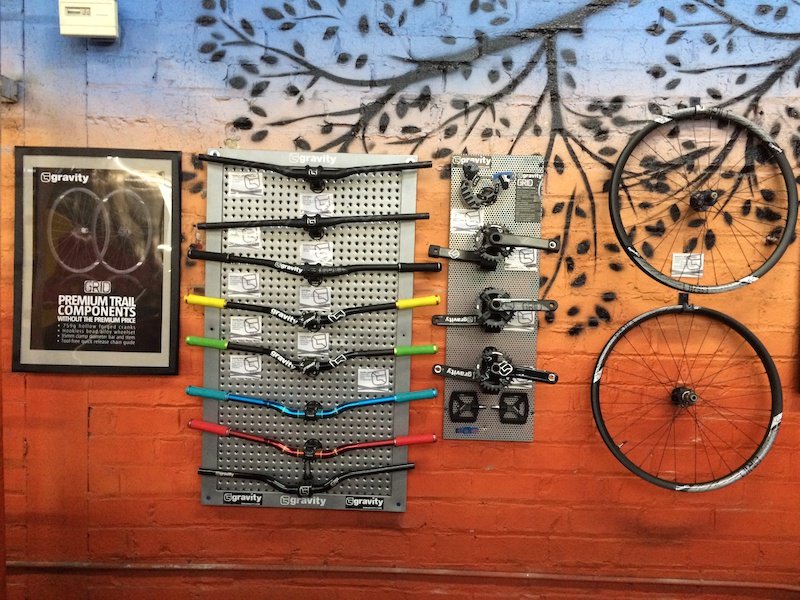 You can check out the Gravity Components display at both of Rays Bike Park locations in both Cleveland and Milwaukee.
http://www.raysmtb.com
www.ridegravity.com