Our Gravity riders were working hard out there this past weekend to grind out some stellar results. Gravity brand ambassador, Charlie Sponsel, clocked in a second best time overall at the NW Cup in Port Angeles, just weeks after winning the Dog River Super D race. Another mentionable placing was Jake Grob of the Gravity/Transition racing team, who got 4th in the same race. Meanwhile in Oregon, Dennis Yuroshek found himself in the top 10 (10th) in the Pro field at the Ashland Spring Thaw DH race. Well done all around from our Gravity riders and we look forward to what else they have in store for us!
NW Cup @ Port Angeles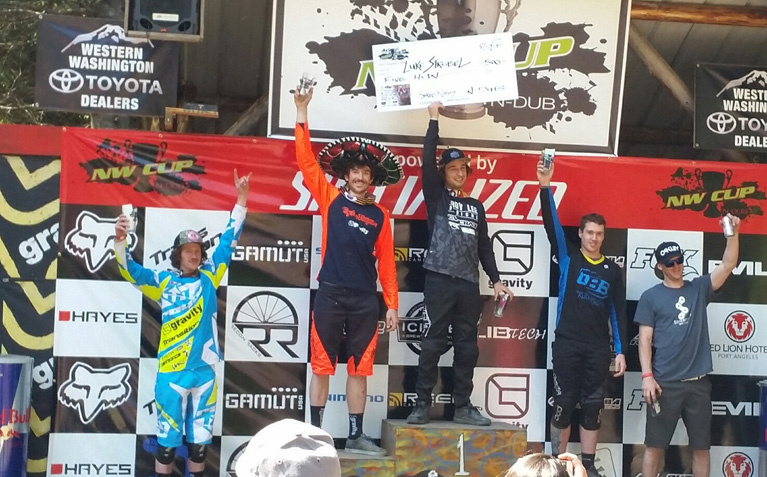 Charlie Sponsel- "Stoked to take home second place this weekend at the NW Cup in Port Angeles. I had some big crashes and troubles in practice, and wasn't feeling good on my bike or the course. I qualified six seconds off the pace on Saturday and knew I neededto find some serious time Saturday night. The course was really slow, rough, and awkward, soI watched and rewatched the qualifying footage from MTB Mania, pumped up my tires 2 psi, slowed down my rebound, and tried to focus on pumping my bike and smashing turns. Fortunately it worked. I had a great run and held the hotseat until Luke Strobel, the final rider on course came down. I only wish I'd been riding like that on Friday.
After the race Gravity rider Kevin Littlefield and I drove out for the East Coast leg of the 2015 Gravity Wambulance Tour. We'll be on the road for six weeks riding in Idaho, Colorado, West Virginia, New Jersey, Maryland, Pennsylvania, Colorado again, New Mexico, and then Utah before making it back to the Pacific Northwest for the first ever Cascadia National Championships in Port Angeles, WA. Kevin is probably going to kill me halfway to New Jersey. Brace yourselves: the Wambulance is coming."
Ashland Spring Thaw DH @ Oregon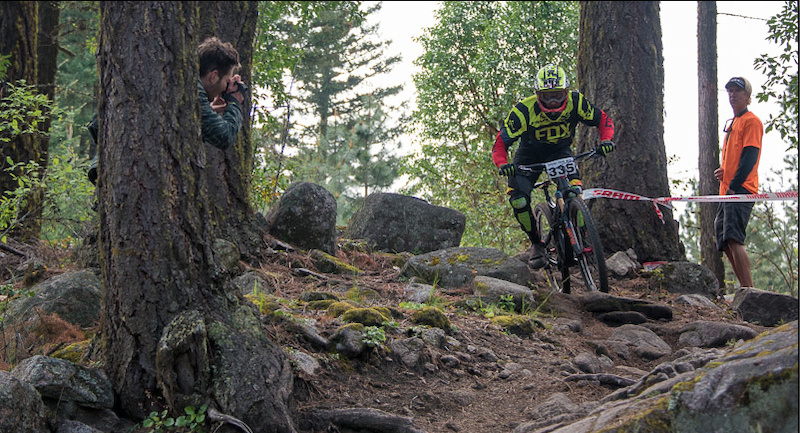 Dennis Yuroshek- "The Ashland Spring Thaw DH race went down this past Sunday here in Oregon. I left my camera at home and strapped a number plate to the bike instead. I had rode really well, no big mistakes and had an amazing time with friends. Finished the 2 stage DH race in 10th overall in the Pro field, with a 7th fastest time on the 2nd stage. Not bad for my first race back in 10 months after last years illness, Ill take it. Just wanted to say thank you for still believing in me and helping me out this year. Heres to good times!"