RockyMountainBicycles
Member since Jan 14, 2011

41
Vancouver , British Columbia
Based in North Vancouver, BC, Canada, Rocky Mountain has been crafting premium mountain bikes since 1981.

www.bikes.com
facebook.com/rockymountainbicycles
instagram.com/rockymountainbicycles
Block user
Supported Regions

East Burke
via
KTA

Sedona
via
Sedona Red

Santos
via
OMBA
Recent

Jun 6, 2023 at 15:16
Jun 6, 2023

Dec 22, 2022 at 9:43
Dec 22, 2022

Mar 4, 2022 at 11:16
Mar 4, 2022

Mar 4, 2022 at 10:57
Mar 4, 2022

Jun 19, 2020 at 14:17
Jun 19, 2020
Rocky Mountain Announces Recall of Alloy 2018 - 2020 Instinct, Instinct BC, & Pipeline
Hello Everyone We just want to acknowledge the inconvenience to many of your summer and daily ride plans, but it is truly in the interest of rider safety that we moved forward with this voluntary recall. We are doing everything within our power to get you all sorted out and riding again — Our priority is to get you back on your bikes as soon as humanly possible. Once again we want to apologise for the inconvenience, be safe, be kind and we'll ride together again soon. Please visit your nearest Rocky Mountain dealer, and they'll be able to help you with the recall. You can find a list of our dealers here:www.bikes.com/en/dealers We've created an FAQ for the recall on our site that answers many of your questions: www.bikes.com/en/instinct-pipeline-recall

Added 1 video
May 7, 2020 at 13:47
May 7, 2020

Selling
Mar 4, 2020 at 5:51
Mar 4, 2020

Dec 16, 2019 at 13:45
Dec 16, 2019
Field Test: 2020 Rocky Mountain Slayer Carbon 90 - The One That Broke
Hey everyone, First off, we're really happy to see that Luca is back riding!  When we heard from Pinkbike about what happened, our engineers and technicians began the process of examining all facets of the incident to identify possible causes. We attempted to replicate the failure through numerous test scenarios and during these tests we were unable to crack the chainstay. That said, we've taken this opportunity to implement additional quality control measures in our manufacturing process. The 2020 Slayer is the strongest Slayer we've ever built, and it's designed to be ridden hard. It has a reinforced front triangle, reinforced bearing seats, and shielded bearings including dual bearings on the rear triangle. We're 100% confident in the Slayer platform and if anyone has further questions, please feel free to reach out to us at info@bikes.com.

Dec 16, 2019 at 9:53
Dec 16, 2019

Dec 6, 2019 at 13:27
Dec 6, 2019
Load more...
Featured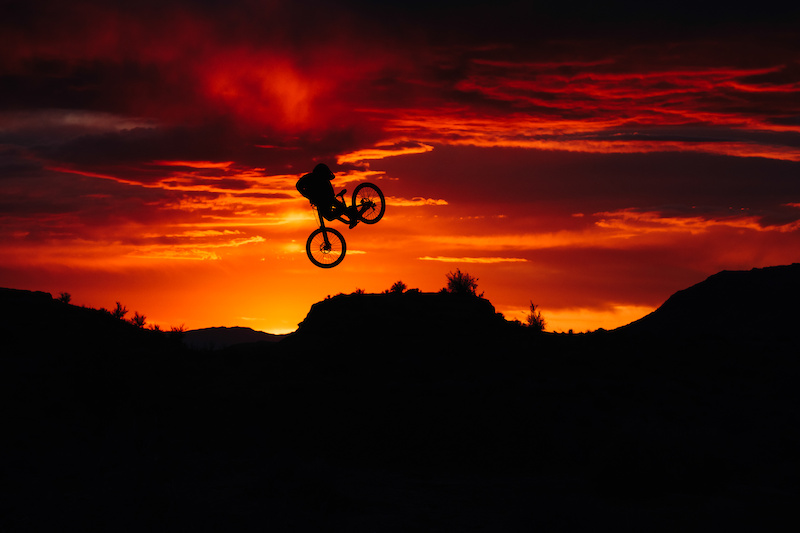 Photo by RockyMountainBicycles