Get ready for the penultimate episode in the Live to Ride series. Big tricks down south with
Matt Jones
and a muddy day of downhill at
Cannock Chase
.It was difficult to do this series without visiting
Chicksands
. It's such an accessible place in so many ways; it's easy to get to, has enough features to keep every level of rider happy for a full day and most of the trails are weather proof. However, I have always had one small problem with it. Every time I've been over the past few years it's looked exactly the same. The trails were well worn with braking bumps and exposed logs in the jumps. There were never any new features and I felt like I wasn't really getting my money's worth. So I was pleasantly surprised to find that the dual track had had a complete makeover and a huge section of the four cross track had been rebuilt. The dirt jumps were still the same, but then it's difficult to improve on perfection. We had a big session on the jumps and then had a few runs on the dual track - classic day at Chicky!
The featured rider in this month's episode if Matt Jones. Matt is a Woburn local (a Wobal, if you will) and I've watched his develop over the past year into a dirt jumper who is scarily good for his age.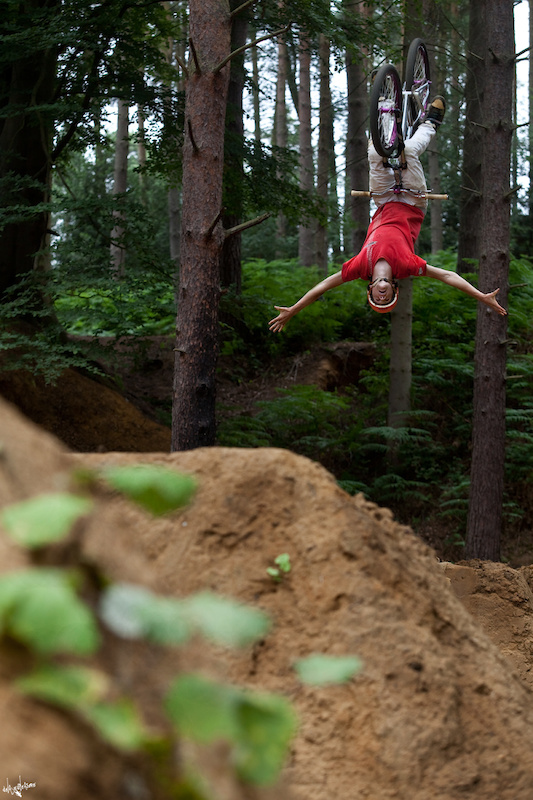 Flip no hander, Woburn. Photo by Szymon Nieborak - www.delayedpleasure.com
I asked Matt for the all important personal info:
Name?
Matt Jones
Age?
16
Where are you from?
Woburn, Bedfordshire
Any Sponsors?
Identiti Bikes, Halo Rims, Gusset, TSG, ODI
Are you going to stick with 24" or move on to 26" wheels in the future?
I'm planning on moving up to 26" wheels on the larger Identiti P66 frame later this year for more stability on bigger jumps. The time has come.
If you could only eat one type of Potato for the rest of your life, what would it be?
It would have to be crisps! No doubt about it.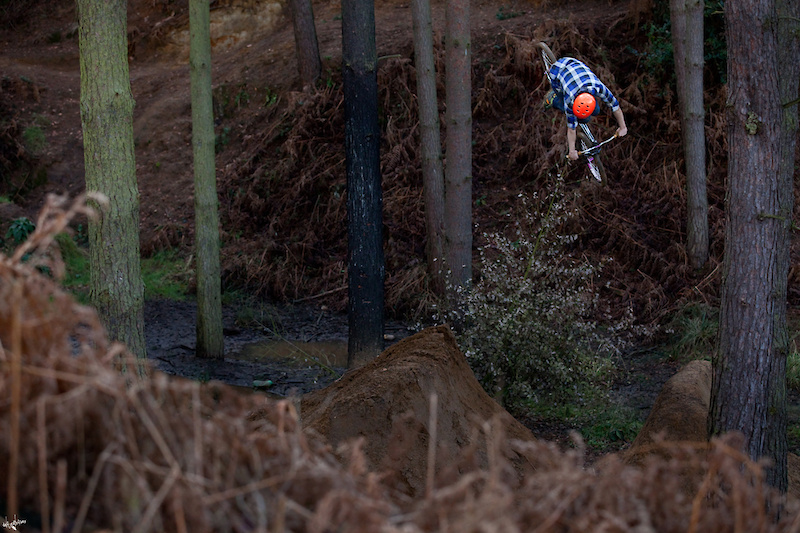 This is Matt giving us a perfect example of how to send it. Photo by Szymon Nieborak - www.delayedpleasure.com
Last month I got an exciting email from
One Industries
about sponsorship for the Live to Ride project.
sixsixone
,
Sunline
and
Maxxis
are supporting me this year and we decided to take a trip to Cannock Chase DH trails to show off the new kit. I don't usually favour flat pedals for DH, but as it was soaking wet and they were brand new, I thought I'd give them a try. The Sunline V-One pedals were perfect for the job. I had plenty of grip and even considered riding flats for DH more often, possibly even racing with them - what's happening to me?! The 661 Carbon Evo helmet was a pleasure to wear all day. It is so light and comfortable that you hardly notice you're wearing it. I won't say too much about Maxxis tyres as most of us agree they stand head and shoulders above their competitors.
Next month is the final episode for this series and we've pulled out all the stops to make it a good one. We've got World Cup rider Matt Simmons showing us how to ride really fast at his local trails and back to Woburn for an early season dirt jump session. Spring is almost here!