sandfrog
Member since Mar 31, 2012

Male / 44
Albuquerque , New Mexico
Block user
Recent

Mar 15, 2021 at 8:15
Mar 15, 2021

Selling
Mar 15, 2021 at 8:15
Mar 15, 2021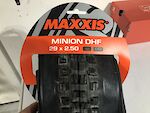 $50 USD
Selling a new, never mounted DHF. 29 x 2.5 $50 shipped CONUS

Selling
Mar 15, 2021 at 8:10
Mar 15, 2021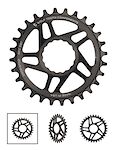 $65 USD
Hello All I have a Wolftooth 32t Dropstop ST direct mount 32t chainring for Raceface Cranks (Boost) These are on back order from the manufacture yet I have one new sealed in the package. The Dropstop ST is for use with the new Shimano 12 speed Hyperglide+ MTB stuff. If you are running a Shimano Drivetrain and want carbon cranks this combined with some RaceFace cranks works well. $65 shipped CONUS. https://www.wolftoothcomponents.com/collections/chainrings/products/direct-mount-chainrings-for-race-face-cinch?variant=26154239045 Pm any questions.

Mar 5, 2021 at 12:57
Mar 5, 2021
Alchemy's New Arktos Combines 3 Travel Configurations & 2 Wheel Sizes in 1 Frame
Someone above mentioned how the suspension is much like a DW link from Ibis. I took a closer look and having has a 2nd and 3rd gen Ripley they are really close. The Ripley had an eccentric bearing at the lower link. Watch this video at the 3min 50 second mark. The lower link is basically the same principal. https://www.youtube.com/watch?v=jy8ywbBz1Ds

Selling
Feb 23, 2021 at 16:18
Feb 23, 2021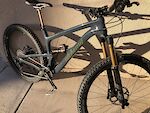 $4400 USD
Selling my Alchemy Arktos ST. Xt build with upgraded 5 4 pot XT brakes. Fox Factory 36 fork and DPX rear shock I also upgraded the wheels. Industry 9 Enduro S with Hydra Hubs. Only 357 miles on this one. Lightly ridden for sure. Pedals excluded. Pm any questions I've sold many bikes on PB. Always positive. I can ship same day. Thanks.

Selling
Jun 11, 2020 at 12:14
Jun 11, 2020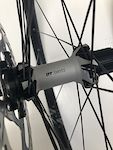 $550 USD
Hello All Selling a set of take off M1700s. They will come with the rotors (180mm) if need be. These wheels have never seen action. Removed the tires and cleaned sealant for the sale. That's it. The free hub is Shimano Micro Spline for the new XT 12 speed group. You can always buy one for XD or whatever cassette you run. $550 shipped. CONUS Pm any questions Thanks!!

Selling
May 12, 2020 at 7:47
May 12, 2020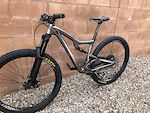 $3600 USD
Hello All, I am selling my Ibis Ripley LS V3. Ridden one season. Build is: RockShox Pike set to 140mm. I will include a 130mm air spring as well. Industry Nine Enduro 305 Wheel Set Descendant Carbon Cranks 170mm Shimano XT brakes 180mm rotors front and rear Sram XO1 Eagle 12sp Shifter, Derailuer, Cassette and Chain. Race Face SixC carbon handlebars 800mm Race Face Turbine Seat Post Race Face Stem 60mm Frame has had protective tape in critical areas since day one. One small nick in the left stanchion which has been smoothed and never created an issue. (Pictured) PM me any questions. I will ship in the lower 48 via BikeFlights and will take PayPal for the transaction. I have sold many bikes and other items on PB. Buy with confidence. Thanks for looking!

Dec 25, 2019 at 7:28
Dec 25, 2019

Selling
Dec 25, 2019 at 7:28
Dec 25, 2019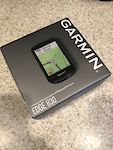 $340 USD
Selling a New Edge 830. Gifted and not needed Good deal for someone out there. $350 PayPal shipped in lower 48. PM any questions. Thanks.

Selling
May 16, 2019 at 19:28
May 16, 2019
Load more...