saskparkrider
Member since Sep 30, 2000

Saskatoon , Saskatchewan
Block user
Recent

Selling
May 2, 2020 at 19:37
May 2, 2020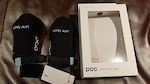 $50 CAD
Brand new with tags in box just ordered the wrong size 27 cm bicept 25 cm for arm Developed for cyclists who want enhanced flexibility, ventilation and freedom of movement, Joint VPD Air Elbow is a light-duty elbow pad. Featuring a Crash Retention Strap (CRS) and neoprene anti-slip to ensure a comfortable fit, even in rough riding conditions $50 canadian dollars

Selling
Mar 3, 2020 at 12:08
Mar 3, 2020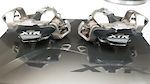 $120 CAD
Shimano XTR clipless pedals excellent condition, maybe used for 1 week of riding. Selling because I already have a pair of these and went down to 1 bike. Pedals only no cleats Great pedals!

Selling
Jan 11, 2020 at 12:44
Jan 11, 2020
$450 CAD
Like new, never seen asphalt or concrete! Factory concave studded 120 TPI no plugs, damage,cuts or missing studs Shipping available anywhere. $450cdn for the pair Compare at $640cdn retail after tax

Jun 3, 2019 at 13:14
Jun 3, 2019

Selling
Feb 14, 2019 at 6:05
Feb 14, 2019

Selling
Dec 27, 2018 at 10:47
Dec 27, 2018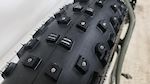 $420 CAD
Two tires in like new condition with no signs of wear. No cuts, plugs, repairs or missing studs. Purchased new Nov 20 2018 and only used on snowy trails, never seen asphalt or concrete. Fully studded with Bontrager studs. $420 canadian shipped for the pair in Canada or the usa. Compare at $510+ new plus having to stud these tires yourself.

Selling
Oct 8, 2018 at 20:06
Oct 8, 2018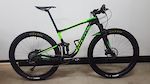 $3700 CAD
Purchased new in April of 2018, never raced or crashed. Recreationally ridden on the flat trails of Saskatchewan for 400km. Professionally maintained and from new 85% of the frame was wrapped in clear 3M protection film to keep it in perfect condition. The bike is in excellent condition, never transported on a bike rack or seen the mud. It's parked for the season so it will remain it it's current condition until it's sold . The bike will be sold stock as it came from the bike shop with no pedals. It will come with brand new factory grips, seat, stem and Maxxis Ikon tires with 20km on them. Giant wheel stickers were removed Full specs here https://www.giant-bicycles.com/ca/anthem-advanced-29er-1 $3700 cdn plus shipping and paypal fees or best offer. It will be shipped wrapped in foam and professionally packaged as it would come from a giant dealer. Dont hesitate to contact me with any questions or offers. Thanks

Jul 5, 2018 at 9:14
Jul 5, 2018

Selling
Apr 10, 2018 at 19:04
Apr 10, 2018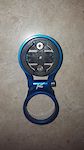 $30 CAD
Great mount, just doesn't match my new bike. Used for 3 months with no damage $30 CDN shipped

Selling
Apr 10, 2018 at 18:55
Apr 10, 2018
$40 CAD
Upgraded bikes before I had the chance to install it. Brand new as it comes from ONEUP $40 cad shipped
Load more...