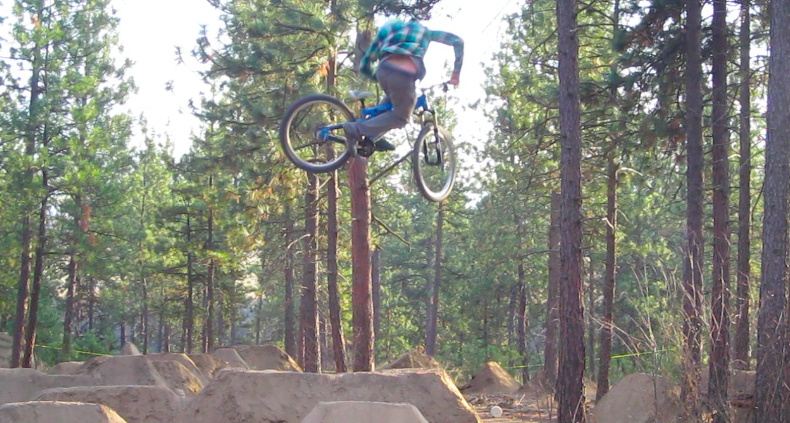 Hey guys! Hope you all are enjoying winter so far and getting in as much riding as possible before la nina really hits. In Spokane, Washington we have some new trails finished that we have building since fall. With a grant from Specialized we were able to rent a machine and build a flowy "A-Line" style trail, a new dirt jump set, and a few other sections of trail on Beacon Hill. I wanted to get everyone in the Pinkbike world stoked, so I set out and did a little filming in the low temps we had last week. This edit only covers about half the "A-Line" trail that is built.
In the spring we will be putting on a fundraiser and dirt jump jam to hopefully gather enough money to build more! I'll make sure to have a flyer go up on Pinkbike when the official date is set. Currently our trails are still dry and snow-free so come shred! If you happen to come to the area, make sure to stop by Wheel Sport East for info, bike parts/service or just to have a good time.
After three days of running up and down the hill getting the clips I had enough to make this little edit. No crazy tricks here, just having fun. Hope you all enjoy!
I'd like to thank Transition Bikes, Division 26, iXS, and all the guys who helped build!
-Skye Schillhammer-