| | |
| --- | --- |
| | It felt like a military operation was going down that morning in Queenstown, New Zealand. Cinematographer Darcy Wittenburg and I were prepping our gear in an A-star helicopter that was being flown by the legendary pilot Alfie, and it was well before dawn. Rene Wildhaber and Andrew Shandro had left before us on a morning ride and the goal in mind was to catch these two at the pass of Coronet Peak at sunrise and do some overhead reveals of how stunning the terrain and backdrops are in this area. It is quite surreal to be flying in a heli with the doors off and feet dangling out, anxiously awaiting visuals of the riders in position and seeing the sun crest over the distant peaks. When all these variables line up, and you see the NotBad grimaces on Darcy's face - mission accomplished! If you like the climbing looks of this sequence, wait till you see the descending in the trail segment of NotBad... - Sterling Lorence |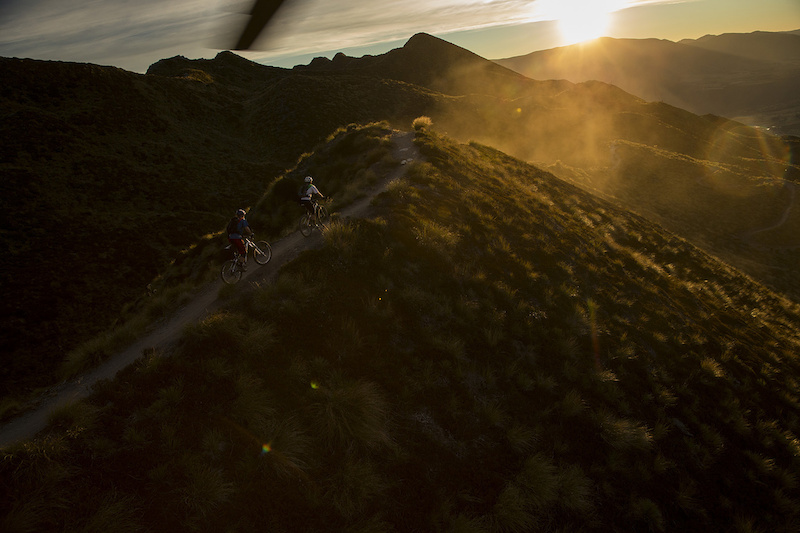 Check out the official movie trailer here.
Photo sequence by
Sterling Lorence
The Pinkbike user with the best comment getting up wins the bag, an
Freeride Trail 20L Purple/Spring Bud
series riding pack.
Please keep in mind that we choose the winner based on the best comment, it does not and never has had anything to do with the number of props. Also keep in mind that anyone found to be giving out negative props to a number of users without explanation or reason given will be banned for prop spamming.
Got a submission? Contact scott@pinkbike.com