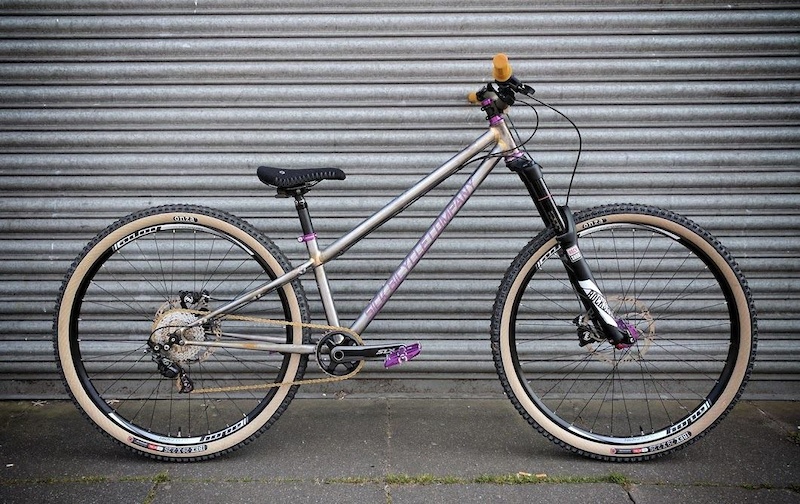 Two riding buddies, Tim and Jordan, just wanted to build a monster truckin' bike for themselves. Obviously, like all good stories, it quickly spiralled out of control. The result? A handmade, British designed and built, bike frame company; with forward thinking geometry, for extreme situations.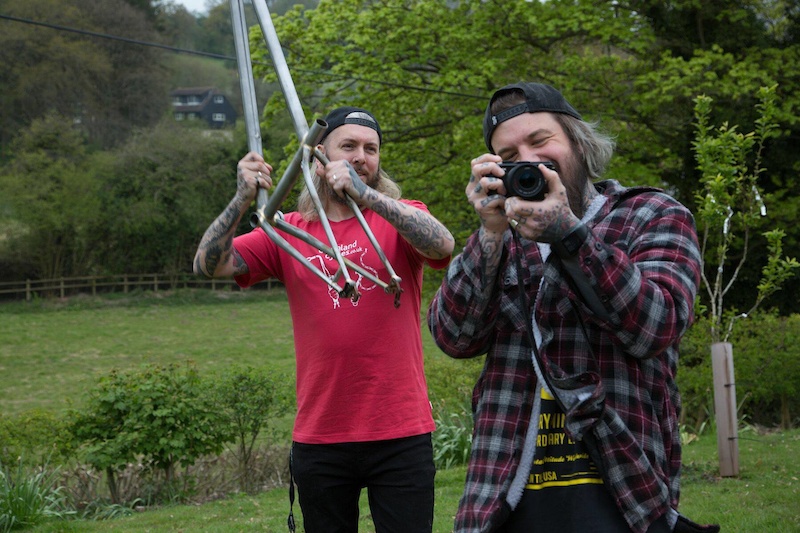 The Gnarcissist is the brand's debut Reynolds 853 steel hardtail, designed and fabricated with lead designer, and master frame builder, Bryan Jackson of Downland Cycles, with the express purpose to win enduro races and slay bike park laps. Hyper-long wheelbase and super slack head angle encourage impossible line choices at high speeds. Modular, convertible, dropouts allow everything from 1 x 12, through to Rohloff and even single speed.
When the terrain gets dangerous, the ability to swap from 29" to 27.5+ comes into its own. Sick will soon unveil the sibling of the Gnarcissist; the Gnarpoon. Steel, long travel (180/180mm), 29". The ultimate enduro weapon. The Gnarpoon & Gnarcissist are modular; we have made it extremely easy to swiftly swap components from one frame to the other. It's a 1 beer job. You just need a second BB and Headset cups.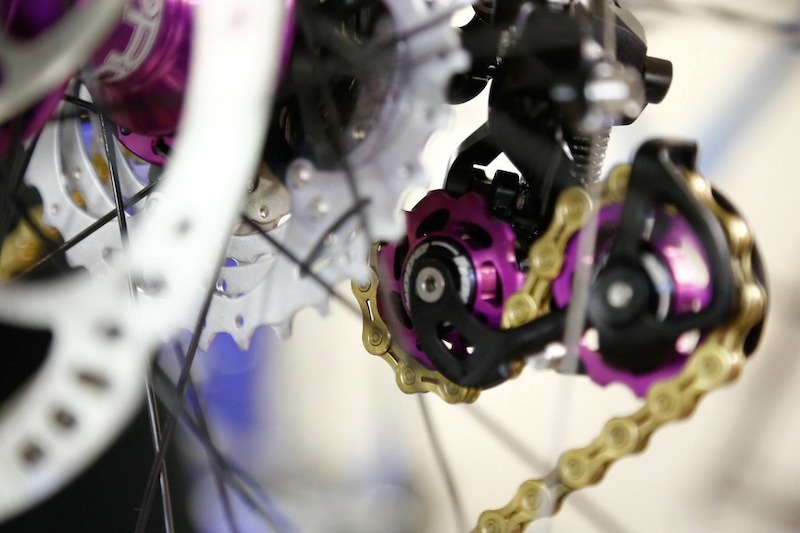 Small scale manufacturing is beginning this June with 30 frames, upscaling as capacity allows.
Contact - Sickbicycles@gmail.com
Instagram
Mailing List
---
MENTIONS:
@sickbicycleco
---