A few years ago; well back in the late 80's, I had an idea. It came about after trying to race a mountain bike through the mud in the UK, it basically ground to a halt. So i had this crazy thought to make my own frame. With some help from some friends the idea became a reality and Bigfoot Mountain Bikes began. How does this relate to this blog? Well the model name for the frame was Smokestone; named after a close friend who had passed away just as the first frames were born. That was 1992. After some ups and downs the brand ceased production but that's another story. Now I have the opportunity to relaunch the brand in the Smokestone name.
Before we go any further, i need to explain one more thing, I've been riding mountain bikes for around 30 years now and in that time raced cross country and downhill at National level. But after many years ripping up the trails on full suss bikes i found myself getting bored. Then the guys at Ison Distribution introduced me to a crazy machine and i found myself aboard what i first thought of as a bit of a joke...a fatbike.
Being ex-downhill champ the idea of this monster was just daft! Why would anyone want to ride this bouncy castle! Well all i can say is my reaction was one of complete surprise and amazement! The Fatbike got me in 5 minutes of riding. My desire to ride offroad had a massive reboot. That was around 3 years ago. Now I'm on my forth fatbike and its my own, A Smokestone Henderson. Yes you heard, we are making Fatbike frames.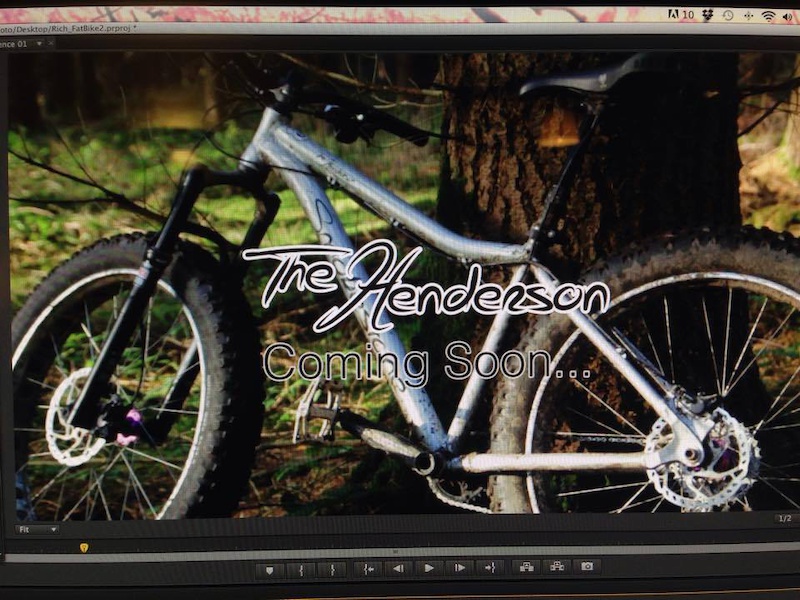 There's one other thing i need to mentioned here, I also own a bike shop in the UK,
Slam69
. Its very much a mountain bike shop, but also now a Fatbike specialist. We build custom bikes every week, but one problem we keep coming up against is sourcing frames. So what to do, "I know, we'll make our own".
After a couple of false starts i have now found a route to production and our first prototypes are being put through their paces. I have been riding one for a few weeks now and its proved to totally spot on.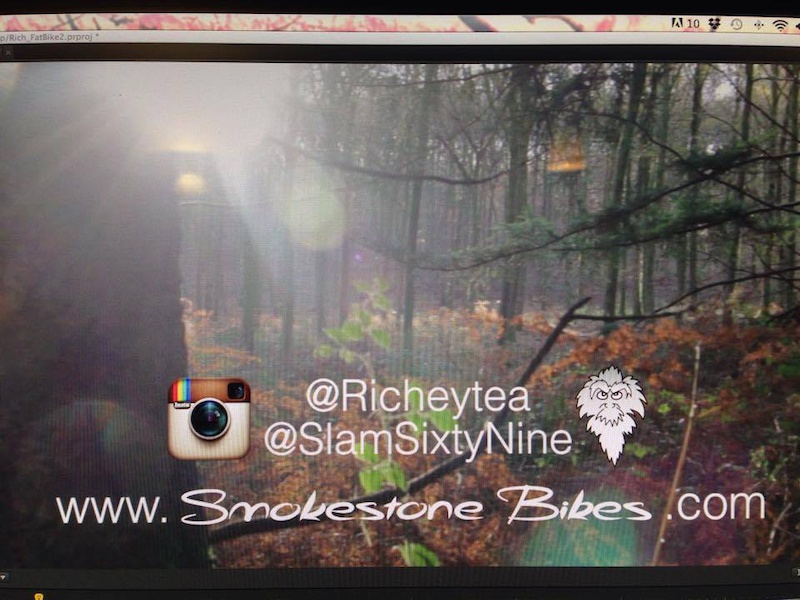 ,
This short edit shows just how versatile a proper fatbike can be, they are not just for snow, touring, when designed correctly this is the Mountain Bike hardtail you always wanted. Owning a shop i see the reaction to fatbikes everyday, first the laugh, then the "That looks had work" followed by "Where's the Engine?". Then you get them to chuck a leg over and it all changes.
If all goes to plan we will be in production very soon and hope to have frames and complete bikes available in the spring.
For more info you can follow us on Face book
here
Massive thanks to Rich Parkes and Kasia Fiszer for putting this cool edit together.
The official website will be up soon.... and we will be taking pre-orders.