What if the bike had been designed with a freewheel crank 100 years ago and also used an electric motor ??
I have over 400km of riding with this setup, and it is very close to operating like a real motorbike... I can accelerate up through the gears on flats without pedaling at all, or the bike can climb the very steepest hills with very light pedaling from the rider.. basically pedaling just enough to keep the bike upright and balanced.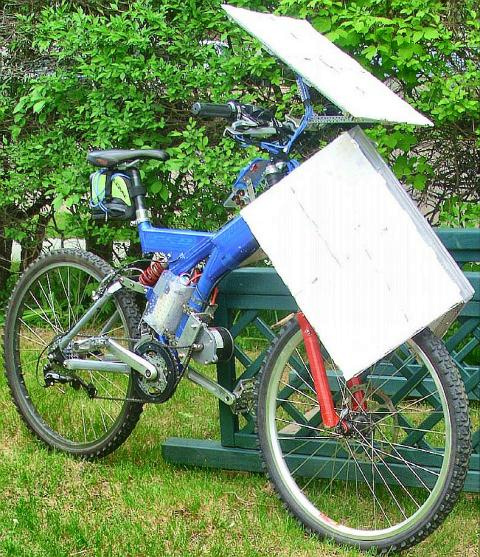 The bike is an Specialized FSR from way back that was purchased in the buy and sell forums here on Pinkbike. Components are nothing fancy and should be replaced someday soon with lighter parts.
Youtube video showing all 18 gears functioning
https://www.youtube.com/watch?v=ZpLF1F2anpA