Solarcross
18 speed electric XC supercross
This bike can climb the hills, rip through the trails, and can hit 50kph in about the length of a city block.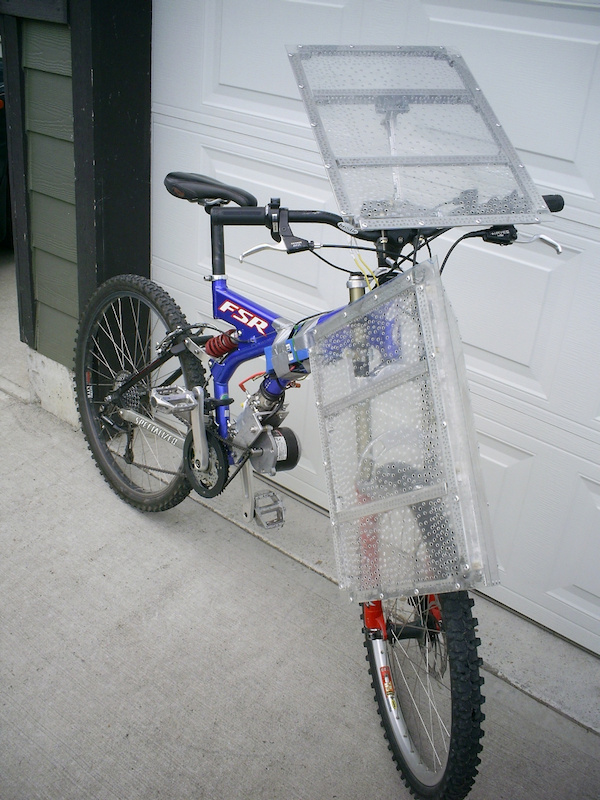 What If this bike was built 25 - 50 years ago, would EV's have been more popular ?
Description:
Solarcross 1998 Specialized FSR Ground Control
W/ Pedal assist
Just 50 lbs
5T motor sprocket drives an 80T sprocket mounted to both a large & small chain ring, which is mounted on an BMX Freewheel
1 Horse power 24 volt motor
50 kph capable in 1 city block distance
750 watt 24V controller
Can red line 8 gears in under 10 seconds
hand made polycarbonate/aluminium fairing panels, to attach 18 PV cells (0.5V @ 8A in series)
Nearly any bike with a round down tube can be converted fairly easily...