spencerthebike
Member since May 20, 2015

Male / 23
Bellingham , Washington
Block user
Recent

Selling
Sep 1, 2021 at 1:17
Sep 1, 2021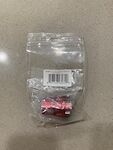 $65 USD
Brand new unused freehub body for Stan's Neo hubs. Buyer covers shipping and Paypal fees.

Selling
Sep 1, 2021 at 1:12
Sep 1, 2021
$260 USD
Brand new unused set of brakes. Came in parts kit for bike I recently picked up, but ended up putting on the RSC versions of these brakes. Brake lines are still at full length, and calipers/levers have never been mounted to bicycle. Comes with everything pictured. Brake pads not included. Buyer covers shipping + Paypal fees.

Selling
Aug 29, 2021 at 17:21
Aug 29, 2021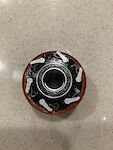 $200 USD
Selling the I9 Microspline driver that came in the parts kit for my bike. It was installed in the factory, but never had anything mounted on it. Went ahead and pulled it off, and replaced it with the XD version as soon as I received it. Comes with required end cap to run freehub. Buyer covers shipping + Paypal fees.

Selling
Jul 7, 2021 at 21:01
Jul 7, 2021

May 20, 2021 at 0:18
May 20, 2021

Selling
May 20, 2021 at 0:11
May 20, 2021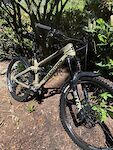 $5800 USD
Selling this beast of a trail bike to make room for something lighter duty. Bike hasn't been ridden much over the course of this season, and isn't even a year old(purchased in July of 2020). The front triangle was just replaced with a new one about a month ago due to a headset tolerance issue as well. Has a black XX1 chain on, but all other specs for my bike(GX model) can be found on their website here: https://www.transitionbikes.com/Bikes_Scout.cfm *Pedals, fender, and bottle cage are not included.*

Selling
Mar 16, 2021 at 16:41
Mar 16, 2021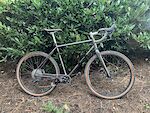 $1600 USD
Selling this gem of a gravel bike. The steel frame paired with a carbon fork provide an excellent blend of vibration damping, as well as handling precision. I honestly wouldn't be selling this bike, if I had the time to ride it out as frequently as it deserves to be ridden. I converted the drivetrain to a 1x11 setup using a wider range Sunrace Cassette, Wolftooth Roadlink, as well as a set of Shimano XT cranks. This upgrade is a gamechanger if you're planning on taking the bike off-road at all, as I didn't feel the original 2x11 setup was up to the task. I can include the original Praxis Alba crankset/chainrings, 105 front derailleur, and WTB Horizon Tires(if paying full price) on top of the current upgrades. Pedals not included.
Load more...