Last night at the Pinkbike.com HQ we got a massive shipment of Life Cycles Blu-Ray discs. We know that you guys and girls have been patiently waiting, and we thank you all for that! In return we have been working around the clock to get your Life Cycles pre-orders out and into the mail!
Check inside for more info...
Life Cycles Blu-Ray Discs Now Shipping!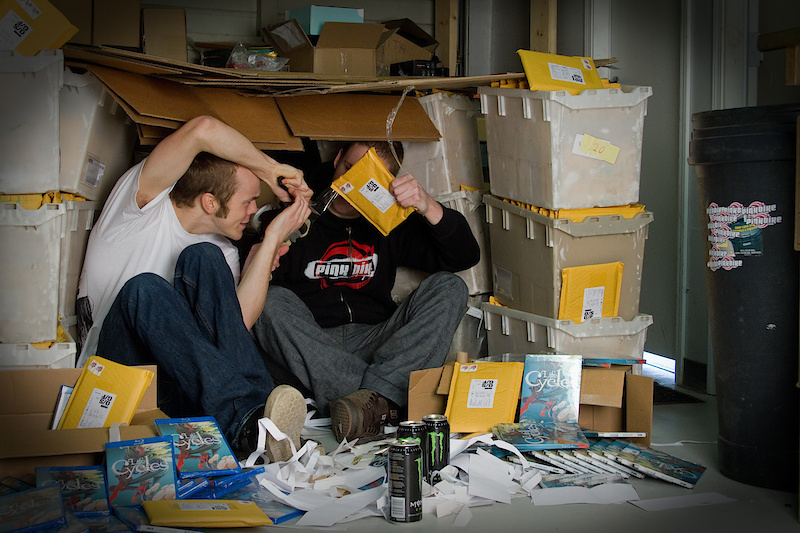 Working hard getting the discs out the door!
From everyone at Pinkbike.com and Life Cycles, we'd like to thank you all for your support in this project.

Happy Holidays
!