Source: Peak Leaders
Peak Leaders is a Scottish based adventure training company that runs mountain bike instructor training camps and courses in Whistler and Switzerland.We want to enable clients to improve their riding in some of the best MTB locations in the world, and come away with recognizable qualifications that will help them find work as a guide or instructor. Everything is taken care of; we provide quality catered accommodation, training 5 days a week, season lift passes, trips, first aid, bike maintenance and leadership qualifications. As well as the opportunity to meet like-minded people and ride some of the world's finest trails.
In
Whistler Bike Park
and surrounding area, we offer the Peak Leaders Mtb Instructor Development Camp in partnership with Whistler Blackcomb. During this 5 week camp, clients will do Whistler Blackcomb's Instructor Development Programme, Levels 1 and 2. Learning all the skills and guiding techniques required to take an intermediate to advanced level tour of Whistler Bike Park. This is a bike park specific award programme to cater to the growing no of bike parks world wide and has been developed by the people who design and build the parks. No other course offers this opportunity to learn from the pros while improving personal riding at the same time. The last week of our Instructor Development Camp gives the opportunity to be involved in the Kokanee Crankworx Festival which is the opportunity of a lifetime!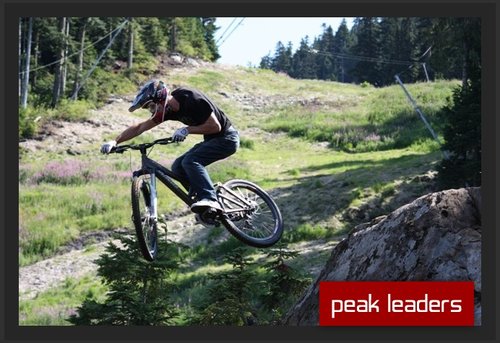 Complementing the Mtb Instructor Development Camp is our Peak Leaders Mtb Performance Camp. This 4 week camp is designed to help clients improve their own personal skills and knowledge in the Whistler Bike Park and surrounding area. The Performance Camp can be a stand alone course for clients who want to take their riding to the next level with expert tuition. Or it is a great preparation for the Instructor Development Camp which follows immediately after.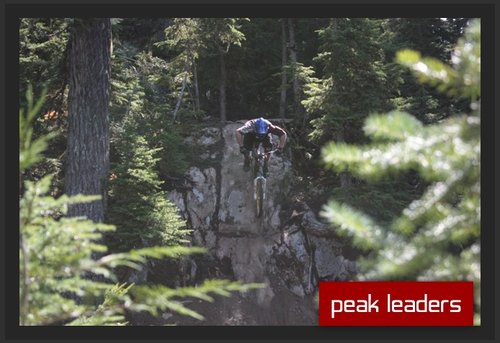 In Verbier, Switzerland we offer the
Peak Leaders
Mtb Technical Leader Award in partnership with the CTC. This is a 6 week course that includes the chance to ride some of the Alp's best mountain biking terrain, whilst improving skills and knowledge, gain two internationally recognized Mtb guiding awards and guiding experience. The Trail Leader Award and the Technical Leader Award are the benchmark by which all other Guiding Qualifications are measured and by offering these we aim to give clients the best chance of gaining employment in the mountain biking industry.
-
Peak Leaders