he R/T adds competitive hustle to the Howie formula without spoiling its original mission as a fun seeking missile. Refreshingly free of Dropout Puzzles and Award Winning Tube Shapes, the R/T's beautifully made steel frame is pleasing to the eye yet brutally effective as a race machine.
So what has changed?
Longer, lower, and more laid back, the R/T's geometry is tuned for chasing points, or after work grins.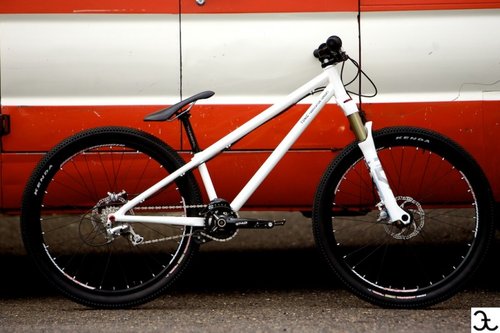 BB Drop: 25mm
Weight: 5.25lbs
ISCG 05 Mounts
Vertical Dropouts
73mm Euro BB
Integrated Headset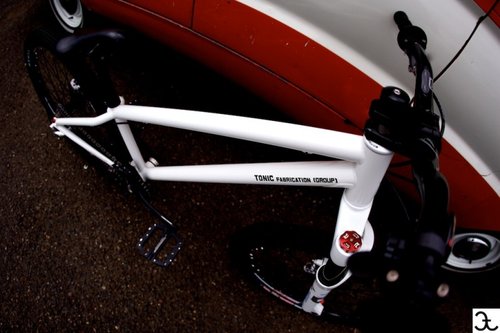 Geometry: (with a 485mm a-c fork / 100mm Fox 36)

HT Angle: 68
ST Angle: 71
Actual TT Length: 22.8"
ST Length: 10" (C-C)
CS Length: 15.75"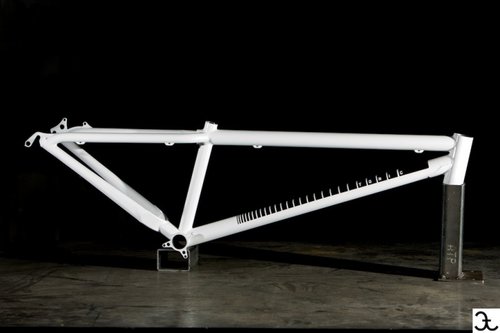 Check out more on the Howie R/T when its available over at Tonic Fab dot com.