For a long time I had been looking for an excuse to eat nothing but candy and junk food for a week straight. The Colorado Trail Race was the perfect excuse. Mountain biking for 550 miles without support vehicles, sag wagons, or aid stations required me to be completely self-sufficient. Logistics were a large part of this ride; perhaps the most important piece of the logistical puzzle was food, at least for me.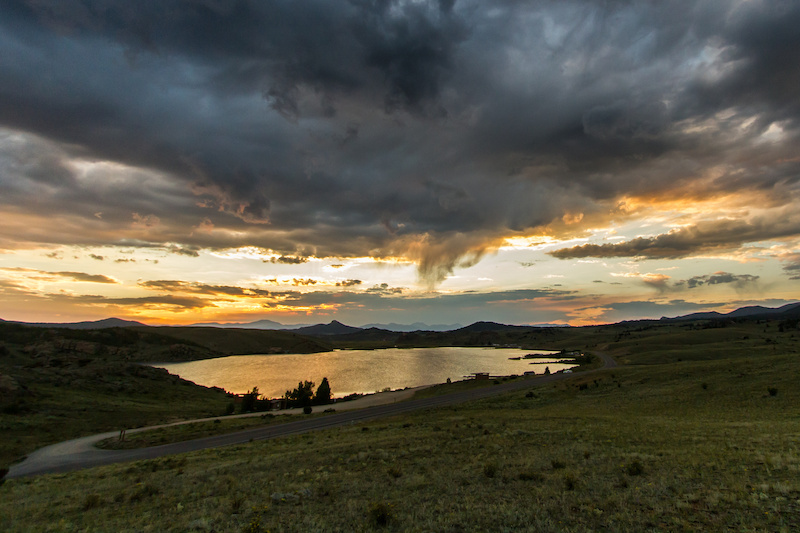 I have a tendency to work up quite the appetite when I ride my bike, multiply that by 70,000ft of total climbing with an average elevation above 10,000ft and about 100 miles of hike-a-bike and I'm going to need a bit more food than the occasional protein bar. That's where the calorie-dense, high-fat food entered my diet for the week. I learned that it's possible to sustain on all types of gummy animals and packaged fruit pies. Candy bars were a nice option when the energy levels were dipping but there was no substitute for a well-timed Red Bull to really get motivated. Ice cream! 400 delicious calories wrapped up in an easy to open package that can be ravaged on the curb outside a gas station.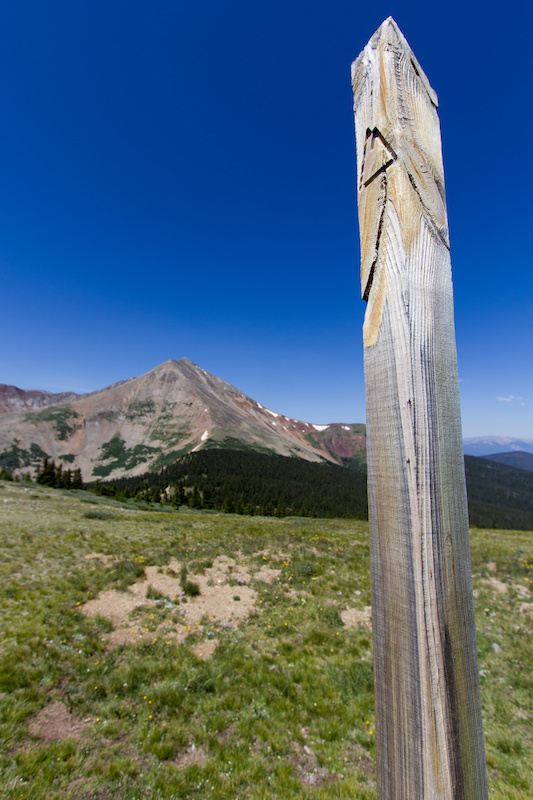 This was the first year that the race would travel north, starting in Durango and ending in Denver. The idea of finishing in the city didn't appeal to me, the guidebook was also written with a southbound trip in mind. That was reason enough for my decision to "race" in an Individual Time Trial format starting in Denver and finishing in Durango.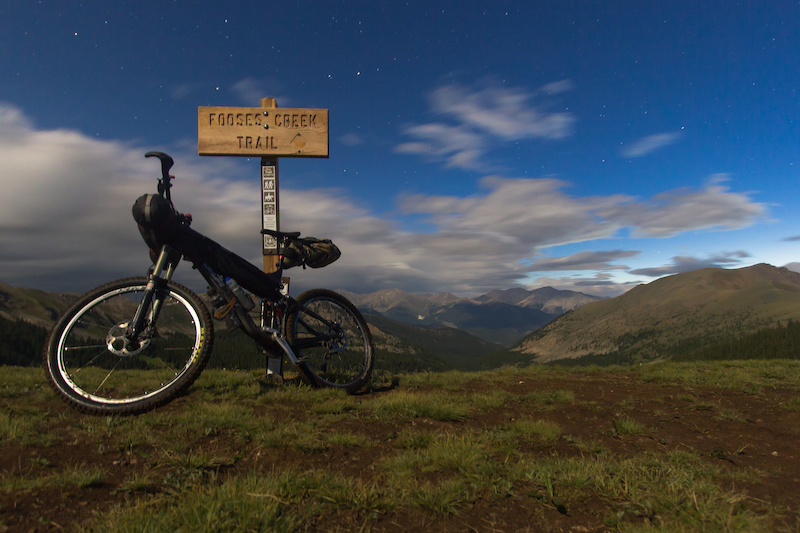 Going against the grain gave me a unique perspective of all the other racers. On the afternoon of the third day I started to cross paths with some of the leaders and I was able to stop and share stories with a lot of people as we intersected each another. I wish I could have taken more time to talk with everyone I saw but I was l trying to maintain a goal of finishing within 7 days.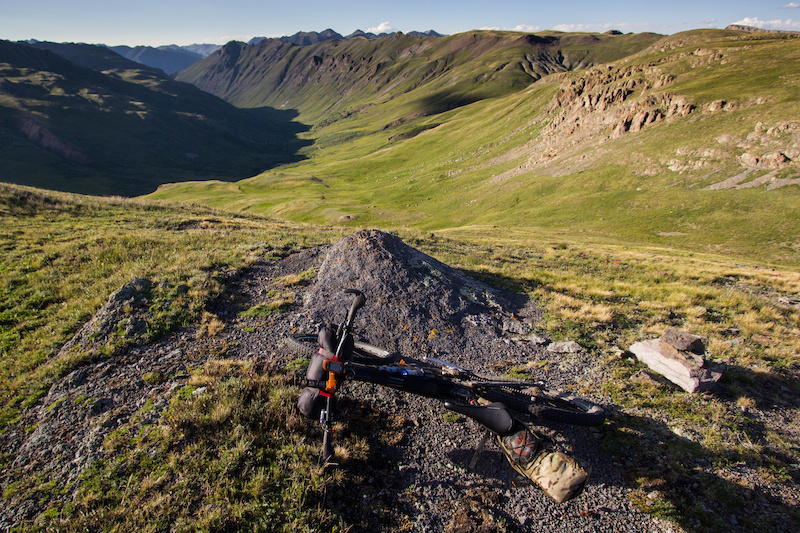 I pulled out my camera on a few occasions and quickly grabbed some candid reactions from some of the northbound riders. It was so fun to hear what was happening inside of their heads as they battled against the trail for days on end. Riding all day long through some of Colorado's most rugged terrain certainly gives ample opportunity to daydream. The mind wanders. That's one of the best things about events like these; the mental workout you get is equally as demanding as the physical. Overcoming the challenges that the brain throws at you is the key to finishing.
One minute you could be hating life, wanting nothing more than to be off the bike and sleeping in a warm bed. But then something happens; you top out on a climb, stop and eat some of that oh-so-desirable trail food, take in a view of the sunrise, catch a small nap or have a nice chat with a stranger and suddenly you feel strong again. Happy. Motivated. Loving life. Remember, after all, the only thing to do out there is to ride your bike and camp. That brings a happiness all its own.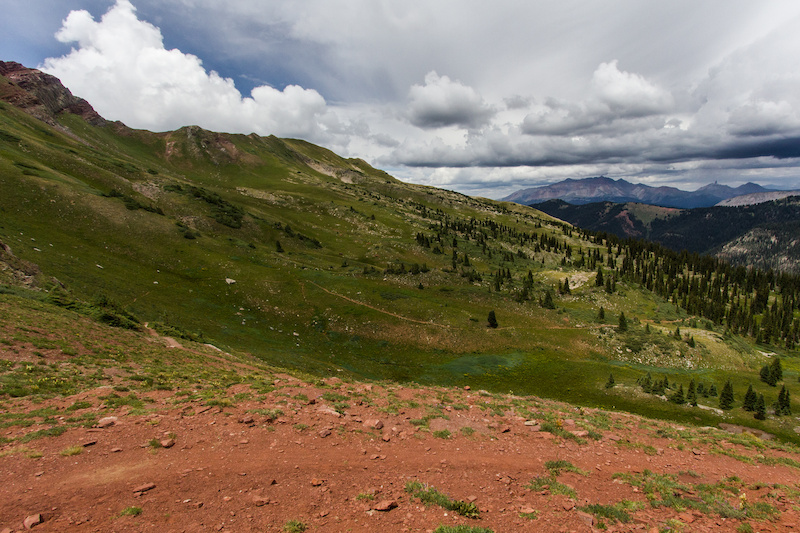 I hope that through some of these images it can give a small glimpse of what goes on during the Colorado Trail Race. My goal was to share some experiences while completing the entire trail just like all the other racers. The length and variety of the journey were so rewarding, I can't wait to get out there and re-live it all over again.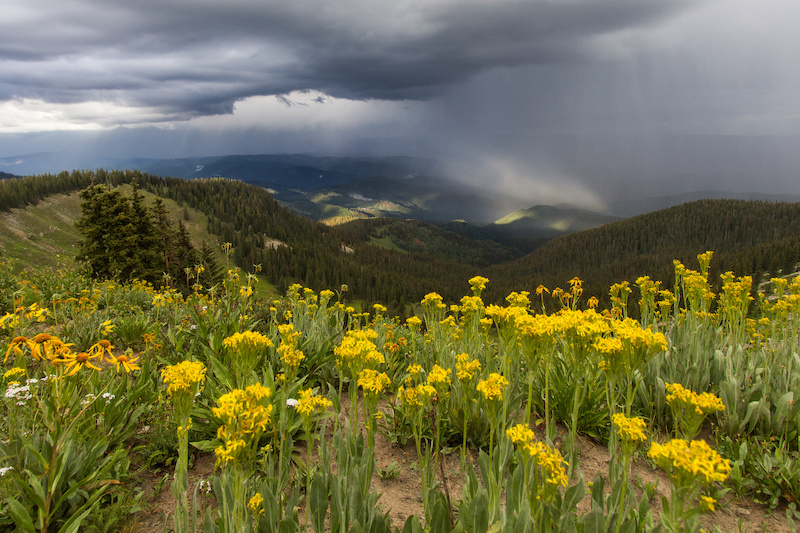 My apologies for the lack of camera stabilization and a proper microphone; I couldn't justify carrying the extra weight.
climbingdreams.net/ctr/
coloradotrail.org/
bikepacking.net/