At last school holidays! Even teachers get to go out and play......Well it's here. So what have I done?
I've done loads of local riding, been out during the week a few times with some shift working mates and generally had a laugh.
I've built a short (alright about 1-2 minutes) piece of singletrack in my local woods connecting some other trails up and done some exploring looking for new routes.
I've finished my rebuild of my inbred by putting a normal chain on (you try joining a half link chain in the middle of nowhere) and reverting to spds. I'm sorry but me and flats have now gone our separate ways. Plans include a nice epic Dartmoor ride at 25 miles in the next few weeks and some solo session trying to find a sensible way of linking all the current trails at Haldon into one flowing loop.
I'm also going to be attending this meeting just to see what's going to be happening....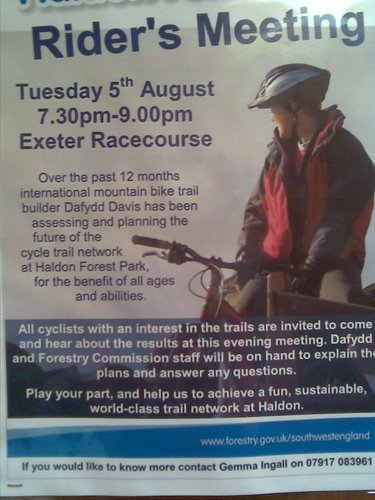 2297303