steeak
Member since Oct 5, 2013

Male / 33
Squamish , British Columbia
Block user
Recent

Selling
Apr 6, 2020 at 23:04
Apr 6, 2020
$15 CAD
740mm Commencal handlebar. Few tiny scratches, other than that perfect.

Selling
Apr 6, 2020 at 21:15
Apr 6, 2020

Selling
Apr 6, 2020 at 14:48
Apr 6, 2020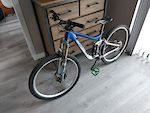 $800 CAD
Small Giant Trance X3 2009 for sale. Good bike for beginners. Ready to ride. Spec: wheels 26 Fork Fox 32 R Shox Fox Float R Rear Derailleur Slx Front Derailleur Deore Rear break XT Deore Front Break Stroker ride

Selling
Aug 12, 2019 at 19:31
Aug 12, 2019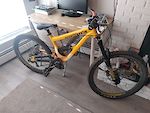 $600 CAD
Selling on behalf of my friend. Not my bike! Everything works except rear break. It lost pressure last fall and wasn't used ever since. Fork: Bomber 66 RCV Shock: Fox Van R Breaks: Elixir 3 Derailleur: Slx Wheels: size 26 Pick up Squamish!

Selling
Apr 23, 2019 at 20:22
Apr 23, 2019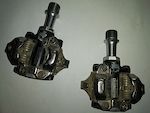 $25 CAD
My friend left these behind. Bearings spins all good. I don't have Spd to try it on. You are welcome to check them out first!

Selling
Apr 23, 2019 at 20:01
Apr 23, 2019
$70 CAD
One of the lightest chainguides out there. Used for 2seosons. I have changed crankset and guide won't fit any more. Will ship in buyers expense or pick up from Squamish.

Selling
Jun 23, 2018 at 14:19
Jun 23, 2018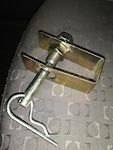 $20 CAD
Comes from North Shore Rack, fits inside and stabel your rack if it feels wobbly. My hitch has an extra screw to stabilize rack, so don't need it.

Selling
Jul 3, 2017 at 16:15
Jul 3, 2017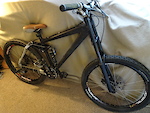 $200 CAD
Kona Stinky, size S. This is the project bike. Brakes Elixir, fork Marzocchi drop off, shock Fox Vanilla(coil 450 I believe). I bought it originally for my buddy. He was gonna come for fall pass season, but not anymore. I have done some job, as cleaned, greased wheel bearings and all bushings in rear triangle and it has got better pedals. Du bushing has been replaced. I bought it because rear triangle feels solid, usually its quite loose after years. Whats need to be done. Need rear derailleur with short cage (it has one with long cage and its loose). Chain Both brakes need new hose and new pads. Its not going to be beast, but good enough for beginner.

Selling
Jun 26, 2017 at 16:17
Jun 26, 2017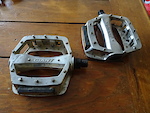 $15 CAD
UMR and Giant pedals. 10bugs each

Selling
Jun 12, 2017 at 17:53
Jun 12, 2017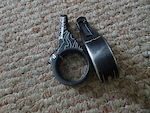 $40 CAD
Race Face Atlas 35mm DM Stem, 50mm length, used for one season.
Load more...