Some of you may remember my first version of 'Stoked' which popped up on the likes of WideopenMag and Pinkbike. It originally started out as a university project. You can see it at:
http://james-webber.co.uk/stoked#.UCu9JqnNsSg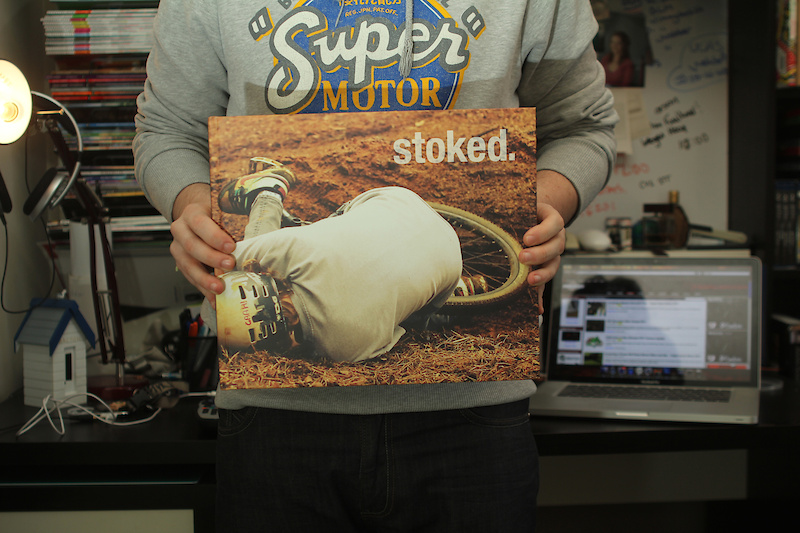 Well over my summer break I have had a bit of time on my hands to have a go at reproducing it with more up to date photos and a cleaner design. It has also been made a bit smaller (210mm x 210mm for those of you who want to get your rulers out) which makes it much more affordable to those of you who may be interested in getting your hands on a copy. It should roughly be around £13-£20!
For those of you who didn't see the first copy of stoked you might be asking 'Well whats it all about?', heres a snippet from the book giving a quick round-up of what it's all about:
"Having photographed at Woburn for so long I have been gathering up quite a large collection of photos, both good and bad. This ever growing collection has led me to the making of Stoked. The aim of the book is not only to share my photos but also share with you the culture and prowess of the dirt jumpers who come to Woburn from far and wide and why I love to shoot there."
I recently posted up a teaser of the book to tickle your tastebuds which you can flick through below:
As said before I have tried to make this book much more affordable to those of you who were previously interested in copies so I have therefore setup a mailing list for you to sign up to if you are interested. The more people to buy a copy the cheaper the book becomes. So fill out your details below and I will be in touch.
Join the mailing list here:
http://eepurl.com/ovqK9