And another chapter begins!
Maybe a re-write, but who knows.
Having ridden for a shop years ago, and owned many nice bikes over the years, I was not accustomed to going so many years without a multi-bike stable in my garage, or having a new bike each winter, ready for spring.
Heck, here in Florida, Old Man Winter doesn't even matter!
These days, it's all about my wife and kids, and it's hard - with a range from 15 years to 3 months - to get out and ride at all, much less enough to justify more than one bike.
I have my Ragley Troof.
That bike is amazing.
I posted it on the Buy/Sell forum.
Why? Out of curiosity! I want to know if anyone's interested, frankly.
I love it though...
But I now know I'll not be selling it, unless someone just MUST buy MY frame, and pay me some SRS $, and then, maybe.
Having unboxed and built out the new bike, I now know I need two, and here's why...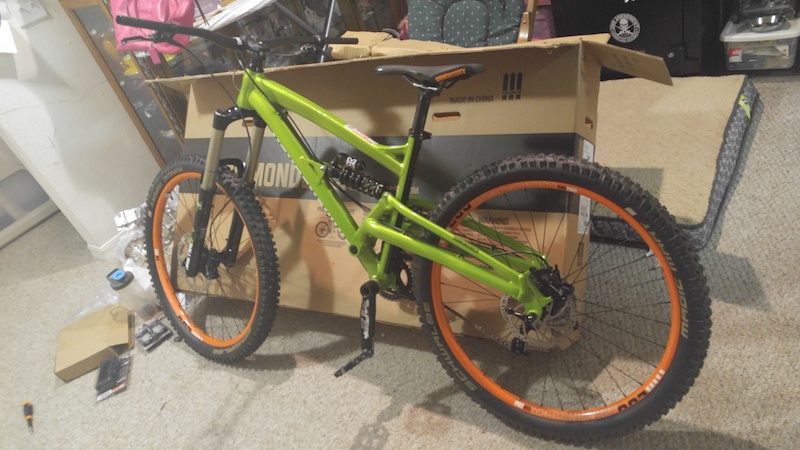 This is a freeride bike in the purest sense.
I bought it because the corporate account I have with my company allowed me to get it at nearly *HOLY CRAP* prices, and I'd buy more and sell them if I had the ready cash, but I digress...
The new YT Industries Jeffsy (I KNOW you freaks have read up on it, watched the video 50 billion times, 'cause I have) is what I truly want.
BUT since I already blew ALL my money for this year, I'm stuck with an AM hardtail and a burly old school freeride bike.
1st-world probs.
Thanks - T