23 year old achieved his dream and changes history by building and riding the biggest set of BMX dirt jumps.
The final video release for Professional Freestyle BMX rider Dane Searls sees him successfully ride the biggest dirt jumps in history, clearing distances up to 60 feet (18 metres) on a BMX.
The Giants of Dirt Project began in 2010 when Dane Searls brought the idea to Unit Clothing, his sponsor. Over the next 12 months, together they built and tested the line of jumps in Boonah, (west of the Gold Coast, Queensland) on the farm of fellow Unit rider Freestyle Motocross Pro Matt Schubring. Sheer determination saw Dane push through many painful crashes and set backs, including the devastating Queensland floods of 2010. Dane finally completed his life long goal in November 2011, by riding and pulling tricks through the entire set of jumps. Giants of Dirt 3 is the realization of Dane's dream.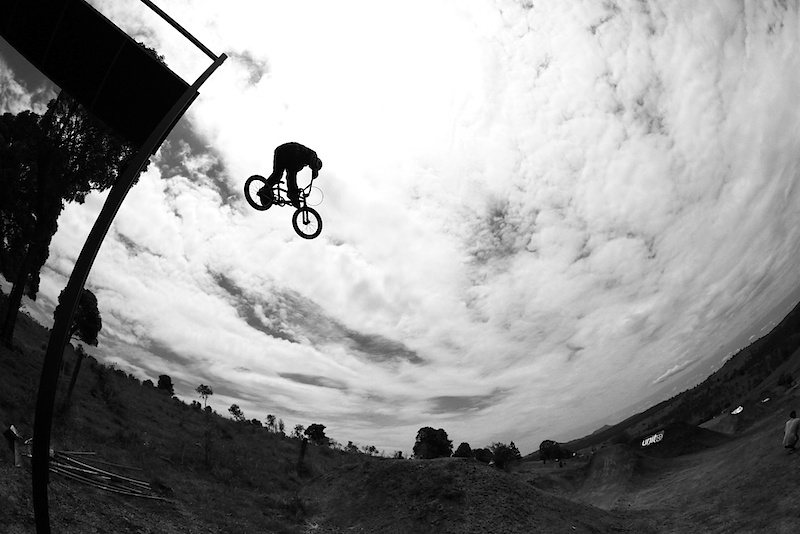 A custom built drop in ramp was constructed and the final jump in the set of four jumps measures 60 feet (18 metres) from dirt take off to dirt landing.
Two days after fulfilling his dream, Dane was involved in an accident and suffered critical head injuries, placing him in a coma for five days. Dane passed away on November 25, 2011 in hospital due to injuries sustained.
His death sent shock waves through the BMX community and he will be long remembered as an amazingly kind person and as a professional athlete who pushed the boundaries of the sport of BMX.
| | |
| --- | --- |
| | This lad changed the sport and inspired the next generation of dirt jumper. - Paul Everest, Director at Unit Clothing |
At this time, the Searls Family request they not be contacted for interviews
.