Maybe you hear the name "Salsa" and immediately think of classic, Marin County-bred, steel hardtails. Or perhaps you're only familiar with the
QBP
-owned version of Salsa—the brand that is all about bike packing and drop-bar adventure bikes. Either way, the Salsa Redpoint will probably strike you as a bit of a departure from the brand's mainstay models.
The Redpoint is less about testing the limits of your endurance and more about making hooting sounds while testing the limits of your handling chops.
Salsa Redpoint Details
• Intended use: all-mountain / enduro
• Wheel size: 27.5'' and 26+
• Rear wheel travel: 150mm
• Split-Pivot suspension
• Carbon front triangle, seat stays
• 67° HTA, 73.5° STA
• Weight: 28.76 pounds/13.04 Kilograms
• MSRP: $5,599 USD
•
www.salsacycles.com
This is a 150-millimeter travel bike cut from the long-and-low cloth so very en vogue these days. There are three Redpoints in the Salsa line. We tested the top-tier carbon model. Salsa also offers a $4,599 SRAM GX1-clad carbon model and an all-aluminum bike that sells for $3,599. Carbon Redpoint frames can be had for $2,499.
Frame Details
The Redpoint's front triangle and seatstays are made from high-modulus carbon fiber. Salsa chooses to have the chainstays constructed of 6066-T6 aluminum, which they say offers better durability. What kind of weight savings does going carbon offer you? In the case of the Redpoint, you're looking at a 340 gram (3/4 pound) weight reduction over the base-level, all-aluminum frame.
The front triangle boasts a water-bottle cage mount and enough breathing room to handle a full-size (28-ounce) bottle. It's a nice perk for riders who don't relish wearing a hydration pack on their every ride. The back end of the Redpoint frame has plenty of breathing room—it'll accept 27.5x2.3 to 2.5-inch tires. If you're all about the plus thing, you can squeeze 26x3.0-inch tires in here. Annoyed to even read the words "twenty-six plus"? I hear you. The takeaway, however, is that you can cobble together that flavor of extra squishy in this rig if that's the way you're leaning. In case you're wondering, the Redpoint sports a Boost 148 rear end.
Salsa fitted the Redpoint with a BB92 bottom bracket. Of all the press-fit BBs that I deal with, it's proven the least prone to creaking or being outright shitty, though that's a bit like saying water-boarding is the best form of turture prohibited by the Geneva Conventions. On the upside, the Redpoint also sports ISCG-05 tabs, which are always nice to see on a bike that has a yen for the rowdier stretches of dirt. You may not feel like a chain guide and a bash are a must given the advent of clutch-equipped derailleurs and 1x drivetrains, but it's always nice to have the option to mount one.
If you absolutely must have a super-clean looking bike, the Redpoint's extensive, external cable routing may offend your sensibilities. I get that, though I'm also a big fan of
not
having to fish hydraulic lines through my frame. In other words, there are pros and cons to each style of cable routing. While our bike is a single-ring affair, there is a front derailleur mount on board, so you can rock just as many chainrings as your heart desires.
Suspension Design
The Redpoint's 150 millimeters of travel comes courtesy of a RockShox Monarch RT driven by Salsa's take on the Split Pivot suspension design, pioneered by Dave Weagle. Weagle, it's worth noting, is no longer shaping the kinematics of the Split Pivot design--brands like Devinci and Salsa are responsible for tuning each Split Pivot bike. At the heart of the Split Pivot design is a rear-axle, concentric pivot that is designed to keep the rear suspension active and supple, even when you are death gripping the rear brake lever. Split Pivot bikes also have a reputation for fairly efficient pedaling and a magic-carpet level of smooth over stutter bumps and baby heads. Of course, each Split Pivot bike is its own special beast, so generalizations about the fundamental design are just that...generalizations.
Specifications
Specifications
Release Date
2016
Price
$5599
Travel
150 millimeters
Rear Shock
RockShox Monarch RT Debonair
Fork
RockShox Pike RCT3, Boost 110 spacing
Headset
Cane Creek 40, Integrated
Cassette
SRAM XG-1175, 11-speed, 10-42
Crankarms
SRAM X01 32T BOOST 148
Bottom Bracket
PF92
Rear Derailleur
SRAM X01
Chain
KMC X11
Shifter Pods
SRAM X1
Handlebar
Salsa Rustler 2
Stem
Thomson X4
Grips
Salsa Backcountry Lock-ons
Brakes
SRAM Guide RS
Wheelset
SRAM Roam 40
Tires
Schwalbe Hans Dampf 2.35"
Seatpost
RockShox Reverb Stealth
---
Climbing
At just 28.7 pounds (and that's with no stupid-wispy parts dangling off it) the Redpoint is no boat anchor. That lack of heft is noticeable on the climbs—the relatively lightweight Hans Dampfs are also easy on the rotating weight, which never hurts. That said, I have piloted Split Pivot bikes that pedal more efficiently. The Redpoint is certainly not a bobbing mess on climbs, but it is noticeably (and a bit distractingly) more active under pedaling loads than some class-leading bikes, such as the Pivot Mach 6 and Ibis Mojo HD3.
I'll put it this way, there are some bikes that let you get away with running the shock wide open on climbs and rolling terrain; this isn't one of them. That's not a huge knock against a bike with this much travel, but it's worth mentioning. It would also help if the bike was spec'd with something like a Monarch RT3 (rather than the stock Monarch RT DebonAir). The RT is a fine shock, but the Redpoint could benefit from a shock that offered a compression damping setting that cut the difference between "Open" and "Locked".
Climbing traction is good and the bike's 67-degree head angle helps keep the front wheel on track on tight, uphill corners. The Redpoint, conversely, features a slightly slack (73.5-degree) seat angle, which gives you a sense of pedaling further back on the bike than is ideal on steeper climbs. Sure, you can compensate for that by slamming the seat forward and slightly steepening the effective seat-tube angle. Doing so, however, also changes the effective top tube on the bike and alters how long the cockpit feels during seated efforts.
In short, I think the bike would feel better on climbs with a slightly steeper seat angle.
It's at about this point in the review that I can hear some people wondering, "Wait. When the hell did 73.5-degrees become "sorta slack" for a seat angle?" A few years ago, it certainly wasn't. So, I'll insert this disclaimer: For a good long time now, I've spent a lot of time on bikes with seat angles closer to 75 degrees. The Salsa therefore made my seated position feel too rearward biased, but if you look at 73.5 and think "Awesome!", well fair play to you. Moving on then....
Descending
I initially set the bike up with 30 percent rear sag, but just could never gel with the bike when set up with the kind of sag I usually prefer on an all-mountain or enduro bike. I wouldn't say that it "wallowed" on rolling terrain, but it lacked snap and pop. It felt uninspiring on both climbs and descents. After a week of honestly not digging this bike, I finally upped the air pressure and reduced sag to 25 percent. Holy. Crap. What a difference. I realize how insane that sounds. How could a measly five percent change in sag make that much of a difference. Well, it did. The bike went from feeling pedestrian to feeling pretty damn sporty.
Salsa says they tuned the Redpoint to have a more progressive spring curve than most of their other Split Pivot bikes. Makes sense. The Redpoint is aimed at a rowdier group of riders who don't want to be bottoming the shock out all day long. Accordingly, I was a bit leery of running 25 percent sag, but small bump compliance remained awesome and I still managed to get full travel on every ride. Win-win.
If you are hell-bent on getting the slackest and longest rig out there, the Redpoint ain't your pony. The 67 (well, 66.9 to be anal retentive about it)-degree head angle is closer to what you'd find on an all-mountain bike from a couple years back. That said, the steeper-than-is-cool-for-enduro front end also makes the Redpoint more tractable in most riding situations. It's less shuttle beast and more of a capable all-rounder, very much in the same mold as the Pivot Mach 6 and Ibis Mojo HD3.
Which is the better machine? That's a personal call determined by your riding style and terrain. I personally think the slacker-than-slack trend makes sense for riders who are opting to use their six-inch travel rigs as mini-DH bikes, but is decidely less awesome for riders who are seeking a versatile, everyday rig. The Redpoint's short 430-millimeter (16.9-inch) chainstays help keep the bike feeling relatively nimble despite the bike's modern reach figures. Reach on a size Medium, for instance, comes in at 446 millimeters (17.6 inches).
Component Check
• RockShox Monarch RT DebonAir Shock:
The Monarch RT DebonAir never got glitchy, but on a bike at this price point, I'd have expected a slightly up-spec shock. I'm not one of those riders who feels that a piggy-back shock is a dire necessity on every bike. I mean, if you are blessed with the kind of terrain that'll net you hours of uninterrupted descending (you lucky bastard), then the extra oil volume and damping control provided by a piggyback is a plus. But that's not what I'm talking about here. I simply prefer a bit more on-the-fly, fine tuning of the low-speed compression damping. The RT's "locked" and "unlocked" settings get the job done, but I found myself wishing for a more subtle, intermediate setting. The Monarch RT3, with its Open, Pedal and Lock modes would be a nice upgrade for any kind of rider, anywhere.
• SRAM X01/X1 Drivetrain:
Solid, reliable...I have absolutely zero complaints about the X01 rear derailleur. Likewise, the carbon X01 crankset is a nice touch you often see missing on bikes--brands often sneak a less expensive crankset into the mix. I would, however, have liked to also see the X01 spec carried through to the rear shifter. The SRAM X1 shifter on the Redpoint doesn't bang off shifts with the same kind of crisp, authoritative clicks of the X01 shifter. How much steeper would the Redpoint's price tag be if it sported an X01 shifter? Not much, yet the performance gain would be worth every cent. You're constantly running up and down the cassette on a 1x bike...shifting quality is the kind of thing you notice without fail.
• SRAM Roam 40:
I've never seen many people get hot and bothered over SRAM's Roam 40 wheelset. There are no graphics that precisely match your paint job and few overtly sexy features. Likewise, if you are a fan of wide rims, the Roam 40's 21-millimeters of internal width may leave you unimpressed. The aluminum Roam 40s, however, stay true and don't add much in the way of rotational weight to the rig. It's a solid performer.
Pinkbike's Take:
---
---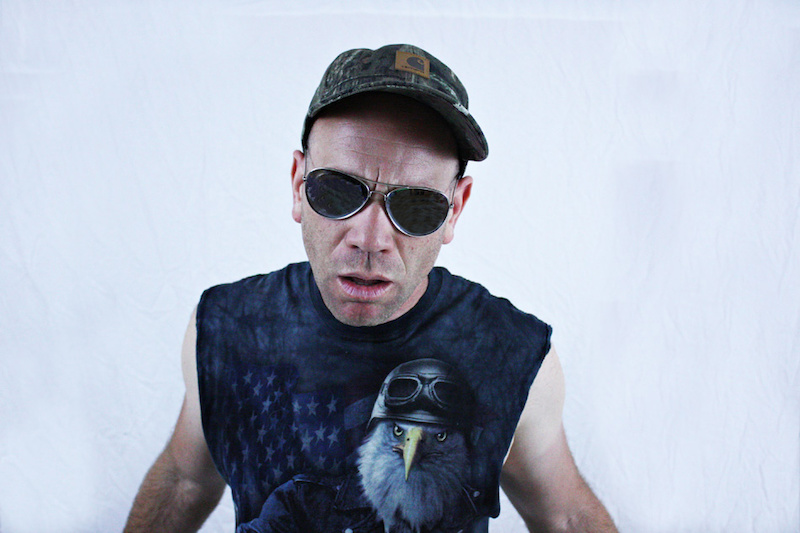 About the Reviewer
Stats:
Age: 44 • Height: 5'11" • Inseam: 34" • Weight: 175lb • Industry affiliations / sponsors: None •
In 1988 Vernon started riding mountain bikes—mainly to avoid the people throwing cans of Budweiser at him during his road rides. At some point, roughly when Ronald Reagan was president and Hüsker Dü was still a band, he began loving mountain bikes on their own terms. Vernon Felton spends most of his time riding bikes, thinking about bikes, thinking about riding bikes and then riding some more around Bellingham, Washington. If it has a greasy chain and two wheels on it, he's cool with it. Except for recumbents. Well, okay, maybe those too. Nah, forget it. No recumbents.