Freerider mountain bike magazine is first and only dedicated MTB magazine in India and Nepal from the people who love to ride and keeps you up to date with the Latest news, events, reviews of the latest products and gear for mountain bikers in India, Nepal and around the world.

First and only mountain bike magazine in India and Nepal
The magazine will be published every 2 months and will be free to download/read.
The ultimate aim of Freerider MTB Magazine is to capture all aspects of mountain biking from India's perspective and present it in a format that aims to inform, educate and entertain our readers as well as encourage them to develop their own abilities in biking and make them aware of new products and items that can help them in this development, as well as promotion of mountain biking destinations in India, Nepal and around the world.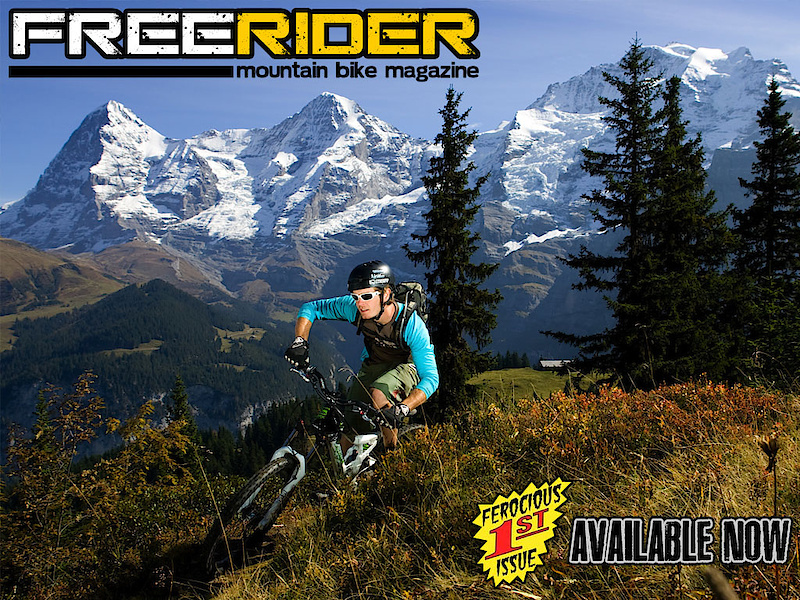 Cover preview of the first free download-able issue
The editing team and contributors for Freerider MTB magazine consist of like minded people who are deeply passionate about this sport and include professional riders and photographers from various countries like Switzerland, Germany, and China as well as India and Nepal. Each issue of Freerider MTB magazine will contain informative features including technical information about mountain bikes and components, enhancing riding skills, new mountain bikes and products reviews, main biking orientated feature stories, coverage of mountain biking events and anything else that is happening in the mountain bike world.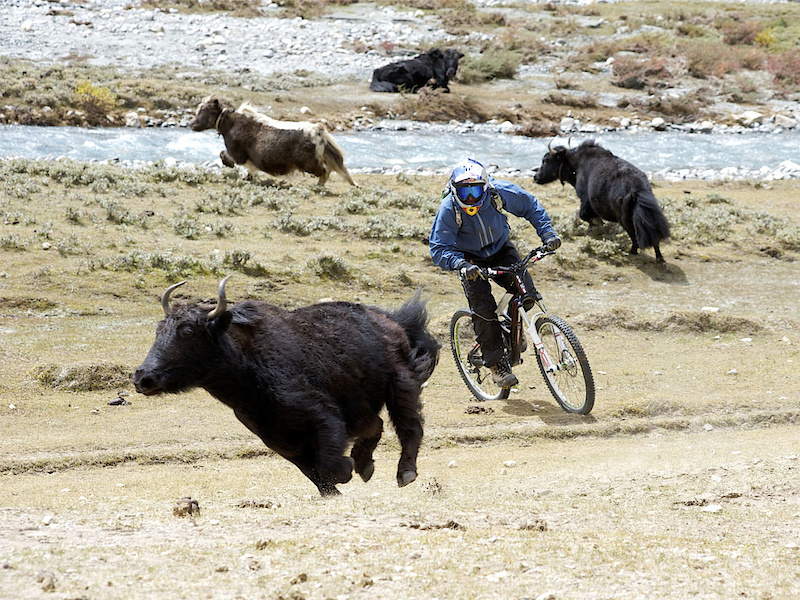 Rene Wildhaber tripping in India - Exclusive story!
Mesum Verma (Editor-in-Chief) came up with the idea to produce and publish India's first ever Mountain Bike Magazine, Freerider. After spending four months traveling around India, he soon uncovered the huge potential to develop and promote Mountain Biking through India and Nepal. During his stay, he spoke with several people from associated industries about the potential for events, races and race track development
but soon revealed that this sport is too young and the general population not yet aware about the unlimited prospects for mountain biking in the region.
Thus the idea was born to produce a Magazine focused on the promotion and development of the sport and upon meeting Vineet Sharma (Deputy Editor) this dream is now becoming a reality. Vineet is a talented and enthusiastic biker who has worked hard to evolve mountain biking in India. Vineet organized the first dirt jump and BMX event in Chandigarh (India) and also works in association with the annual stage MTB race in Himachal Pradesh and other parts of India and is also a talented trail designer and builder. Together,they both aim to make mountain biking more accessible to the general population by publishing Freerider MTB Magazine.
With both partners being involved in the extreme sports industry from a very young age, there is a great amount of knowledge and passion ready to be unleashed. Both posses the skill and experience for publishing Freerider MTB Magazine and achieving the dream of exposing the unlimited potential of mountain biking as a sport, recreation and tourist enterprise through both India and Nepal.
Download the first issue of Freerider mountain bike magazine.
http://www.freeridermag.in