For this edition of Ask Us Anything, WTB's experts and athletes will be answering all of your questions about tubeless. Few riders know that an international standard exists for tubeless. Even fewer realize what this means for tire and rim fit. WTB has spent an exhaustive amount of time honing in TCS, their Tubeless Compatible System. From Weir's early Downieville tubeless frustrations to Moeschler's global tubeless sales, it's your chance to ask the pros. So go ahead, fire away.
---
---
The Panel
JASON MOESCHLER – GLOBAL OEM SALES MANAGER / TEAM WTB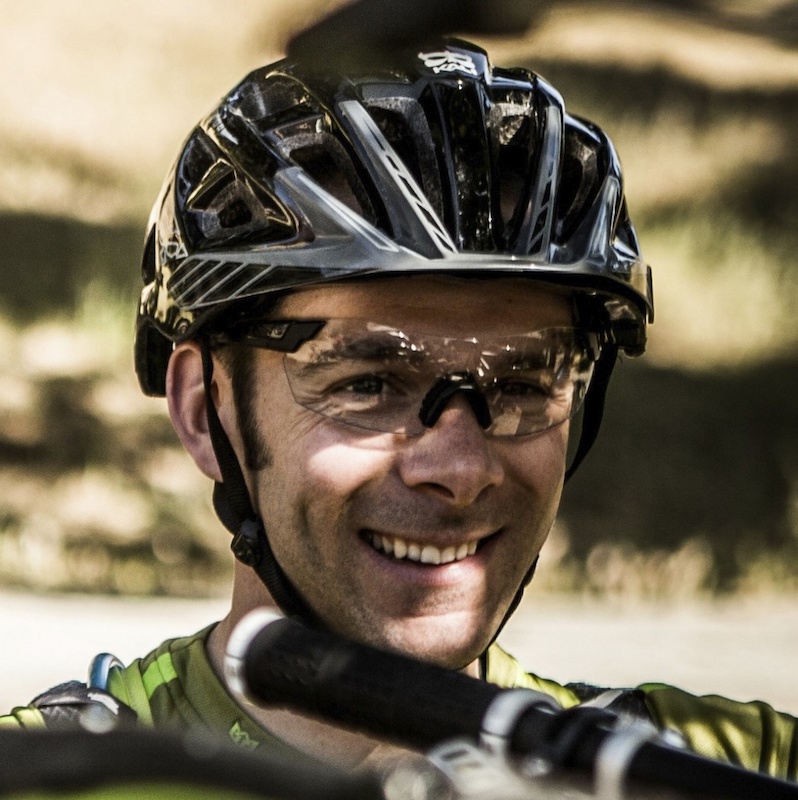 Jason began racing bikes at age 14 and over the course of his racing career has become a three-time Mountain Bike World Championship Competitor, '97 US Junior National Champion, as well as a three-time Downieville All Mountain Pro Champion. Now the 35-year-old races the clock for daylight to ride. It's a constant battle to balance the demands of his full-time job as WTB's OEM sales manager with traveling to races and trade shows, training, not to mention being a dad, husband, and all around good guy who's always willing to help someone out.

From coaching mountain bike skills clinics for NorCal kids, wrenching on bikes for old friends, to giving away all of his firewood to the old lady next door—you get the picture. Yeah, he's a nice guy but rest assured—not all nice guys finish last—least of all Moeschler, who might possibly be the nicest guy who'll ever pass you.Jason miraculously balances top-tier, professional XC and Enduro racing with meeting requests of global product managers, weaving the needs and trends of upcoming bicycles with the ruthless demands of Team WTB's racers, making for constantly evolving product, punished to perfection.
MARK WEIR – TEAM WTB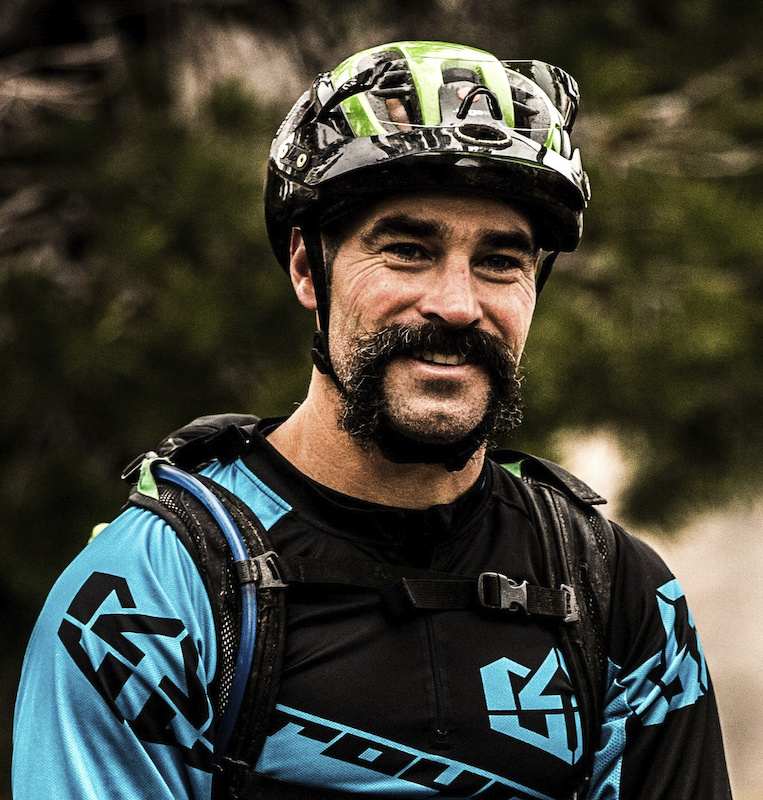 Described as a well-rounded rider who specializes in suffering, Mark Weir, 41, has become a successful and dominant force in professional downhill endurance racing. The Novato, California native believes in hard work and fair play without compromise—values he will undoubtedly pass along to the kids he coaches on his backyard pump track, his son Gus included.

In terms of mountain biking, having these values means developing the skills, fitness, and technologies necessary to compete against the world's best riders on any dirt, anywhere. And they don't come easy, the skills and fitness that is… Mark explains, "I do the best I can with the skills I don't have but the will that I do." Not bad considering he's "willed" himself to winning the Downieville Downhill eight times; climbed a million vertical feet in one year; and earned a top-10 spot in the NORBA National Series on a six-inch travel bike—all of which has helped to define the all mountain category of the sport.

As far as technology goes, Weir's relationship with WTB's R&D began with his namesake tire line, the WeirWolf, launched in the 1990s. Nearly a decade later, the tire tread pattern was updated and re-launched with the added feature of WTB's new TCS (Tubeless Compatible System) technology that Mark also worked to advance with product developers. He devoted endless test ride hours specifically to rim/tire bead retention, resulting in a high-performance system with phenomenal flat resistance—something he's been working towards since he stopped using tubes 10 years ago. Despite the suffer fests and challenges that come with pro racing, Weir continues to be inspired by the people he meets and competes against as well as the amazing places mountain biking takes him.
CHRIS FEUCHT – MANAGER OF NEW PRODUCT DEVELOPMENT

Chris started working in bike shops in 1980 when mountain bikes were merely concepts he and fellow East Coasters read about in magazines. In 1983 he bought a Fat Chance, and despite his roadie friends thinking he was crazy, he immediately fell in love with mountain biking. "Everything was open back then" Feucht reminisces, "I even used to ride nearby sections of the Appalachian Trail before it was ever banned to bikes". Today he's still the self-proclaimed fastidious mechanic he started out as, though most days you'll find him walking WTB products from initial requests and concepts to finished, delivered goods. An avid, lifelong cyclist, you'd be hard-pressed to find a discipline Chris doesn't put a pedal to, though he favors technical trails and constant challenge, powering his way relentlessly through the rugged Sierra Nevada foothills.

Chris is in constant communication with Team WTB. From perfecting casings to hand delivering samples, it's a constant evolution of design and quest for perfection. Riding alongside Weir is no easy task, but he does his best to keep it respectable (for an old guy), not to mention balancing his other job, President of the Sierra Buttes Trail Stewardship, the non-profit entity responsible for the Downieville Classic, where Weir and Chris first became friends. It also helps that he's been close friends with Jason Moeschler since the ride-a-work-a-good-guy-aholic was a mere 15 years old.

While you won't find Chris on his first Fat Chance anymore, you will find a remarkably clean, meticulously cared for sibling bike hanging in Chris' dining room. A theft 15 years ago separated Chris from his first Fat Chance but being a man of determination, he found an appropriately sized frame within three digits of his original serial number and built up a more than worthy age appropriate replacement. For people like Chris, mountain biking isn't a pastime, it's a way of life.
MARK SLATE – FOUNDER, DESIGNER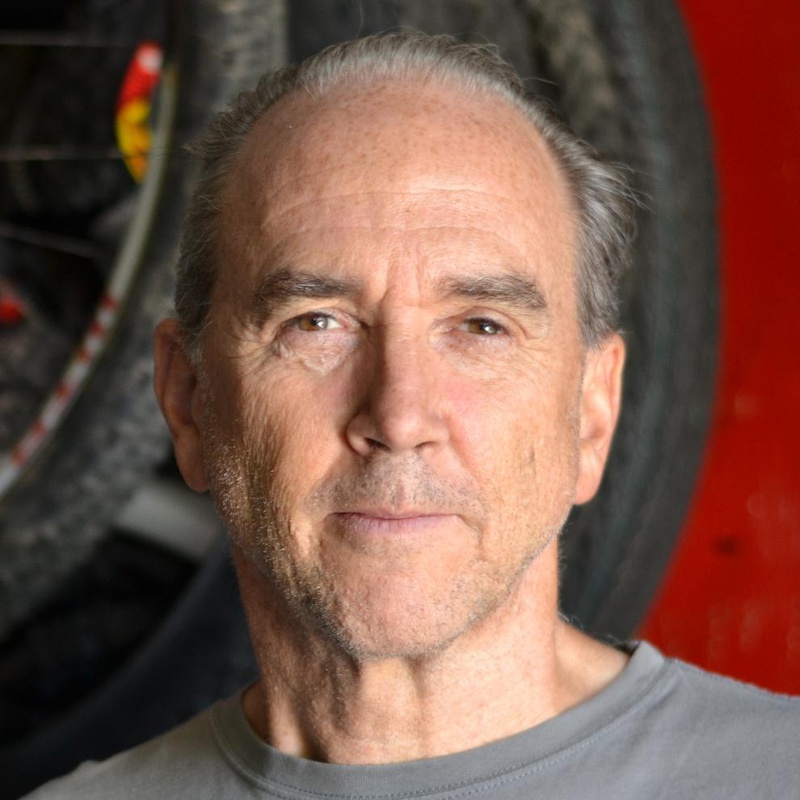 Slate found the peaceful Marin County public lands available for bicycle riding in the early 1970's after years of making noise on motorcycles. Riding a woefully inadequate skinny tire bike allowed him to discover the many miles of fire protection roads and trails of Mt. Tamalpais. Experience with rebuilding, repairing and modifying motorcycles opened the door to piecing together a Klunker with guidance and help from Erik and the Koski family of the Cove Bike Shop dedicated to the development of off-road bicycles. Marin County had open land and various bands of bicycle enthusiasts. Mark Slate found Steve Potts at the start of his frame building career and helped to facilitate frame building. The parts needed to get these bikes rolling were Mark's responsibility. At that early stage of off-road bicycle development parts needed were adapted from the world of bicycle road racing, BMX, utility bicycles and motorcycles. The need for better suited parts was obvious. Wilderness Trail Bikes as a parts provider came to life as a result of that need. Steve Potts and Mark Slate joined with Charlie Cunningham to provide parts for the use of early frame builders and adventurers needing stronger parts.

Fast forward from that 1982 start to today; years of off-road racing, friendships, designing for others and finding our way to the world of Asian production. WTB has produced and sold bicycle parts in many countries. Slate has traveled to most of these places, but counts his second home as Taiwan where his wife is from. The people of Taiwan make the bike industry as we know it today strong. But without that spirit of innovation that began on the slopes of Mt. Tamalpais and a group of like minded individuals Mark Slate would not have been able to enjoy a career designing bicycles, parts and enjoying the great outdoors as he does. Slate is grateful to the long standing group of people that keep WTB running and competing at a world class level.
---
How 'Ask Us Anything' Works:
Starting at
10:00 AM PST/6:00 PM BST on Thursday, January 22nd
you can type your questions into the comment box following this article and The WTB team will answer them. Sometimes your answer will pop up in a few seconds; others may take a while, as WTB will be busy responding to the flood of questions. Everyone who posts a question, large or small, will be taken seriously. To make the process as efficient as possible, try to follow these simple guidelines:
•
Keep your questions relative.
While this is an 'Ask Us Anything' session, the concentration is on WTB's tubeless technology. Questions related to this are encouraged, but still feel free to ask whatever pressing queries you may have.
•
Stay focused.
Try to keep your questions on one topic if possible. You can always ask about another item later.
• Try to keep your questions to about
100 words
.
•
Ask Us Anything
is a service to PB readers who are seeking helpful information, not a forum to broadcast opinions or grievances. If you do have a negative issue that you want to ask about, no worries, just keep your complaints relevant and in the context of a question so that it can be addressed in a productive manner.
•
Use propping
to acknowledge good - or not so good - questions. Bump them up or down to where they belong.