I live in the midwest. We don't have mountains. We don't have the lush green coastal rain forests of British Columbia. We don't have thousands of vertical feet to take advantage of. However, we do have some amazing mountain biking.
More specifically, I live in Duluth, Minnesota. Our local ski hill, Spirit Mountain, decided last year that they were going to commit to building a mountain bike park. After one summer of building we have two trails and the lifts are running Thursday through Sunday every week. As you are reading this, Flowline Trail Design is working on adding another trail to the hill. The master plan calls for 10+ trails that will range from beginner to double black diamond.
This is a video of the trail Candyland, which was built by IMBA Trail Solutions. It is a beginner trail, but it is fun for any level of rider.
We also have a more advanced trail named Smorgasbord. This trail is perfect for newer riders looking to bring their riding up to the next level and start hitting larger features at higher speeds. Also, this is where the more advanced riders can go and push themselves a bit more than on Candyland.
There are other bike parks popping up in the midwest as well, such as The Rock Sports Complex, which is located just south of Milwaukee in Wisconsin. The Rock Sports Complex hired Gravity Logic, (if you are a mountain biker they should need no introduction) who has built some of the greatest bike parks and trails in the world, to come build their bike park.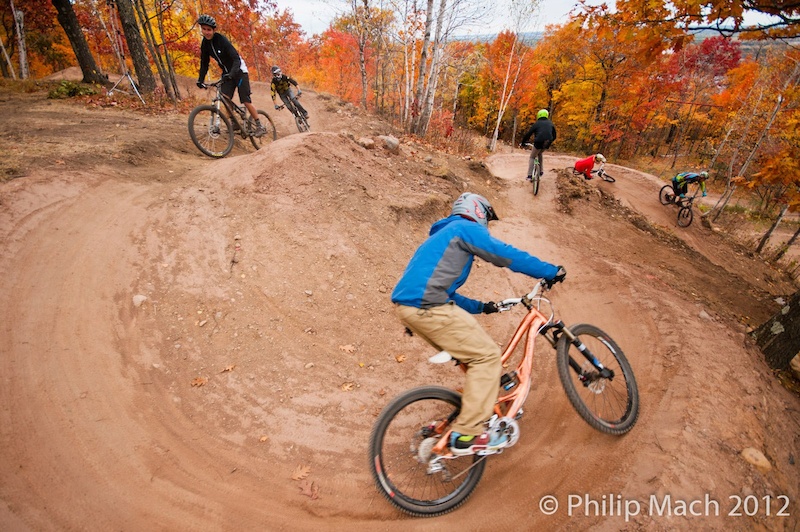 This is big news for those of us living in the midwest. Up until now we had to travel quite a ways to be able to ride a lift accessed bike park. I have already met multiple riders from all over the country riding at Spirit Mountain. Teton Gravity Research has even listed Spirit Mountain as one of the top bike parks worth visiting!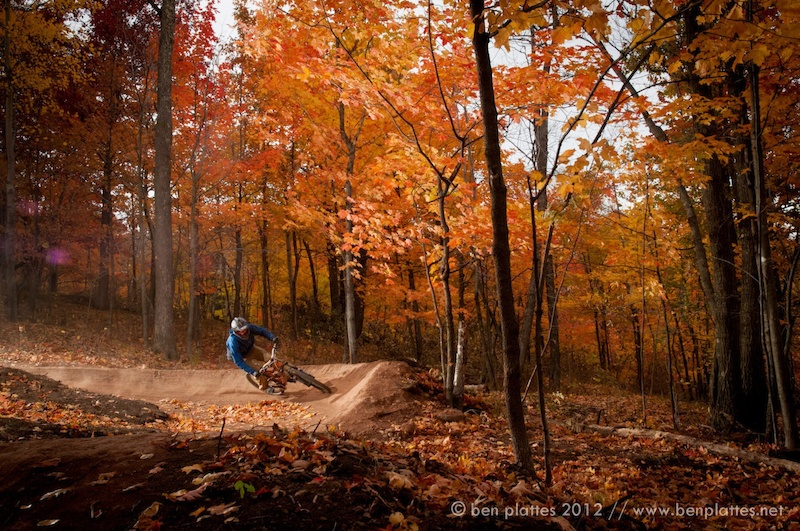 Just like any other rider out there, I would love to live in Whistler and ride the greatest mountain bike park in the world every day, but now that we are getting our own lift access right here in the Midwest, I can ride a little bit closer to home!
www.spiritmt.com