While we have no true "mountains" that has not stopped the Midwest from creating some of the finest riding destinations!
Take Duluth, MN for example. Within the last few years Duluth has gained a lift accessed bike park at Spirit Mountain, and is in the process of creating a 100+ mile trail system that will reach across the entire city. This system of trails is already well under way, with 60 miles completed, spread throughout many different trail systems all over the city. People are taking notice of Duluth. Outside Magazine recently held a contest for the best outdoor town in the United States, and Duluth was crowned the victor.
Trailforks.com
Next we have Cottage Grove, MN. Cottage Grove Bike park recently won the Bell Built Grant for a bike park in the midwest. FlowRide Concepts out of Colorado did an excellent job creating a jump park that really caters to every level of rider. The Cottage Grove bike park is definitely a new favourite in the area!
Trailforks.com
Only a few hours away from Duluth, another city is creating an amazing scene for mountain biking. Copper Harbor, located in the upper peninsula of Michigan, has become nationally known for the riding community that has developed there in the last few years. The trail Overflow in Copper Harbor was created using funding from winning a Bell Built grant as well.
Trailforks.com
With the way the mountain biking is growing here in the midwest, it is hard to deny that we are gaining some great new riding destinations. My dreams of moving to the mountains may just be forgotten due to the unbelievable riding that we are beginning to have right in my own back yard. Next time you find yourself daydreaming about beautiful ribbons of dirt flowing through every forest near your home, take a moment to realize that you can make that dream a reality.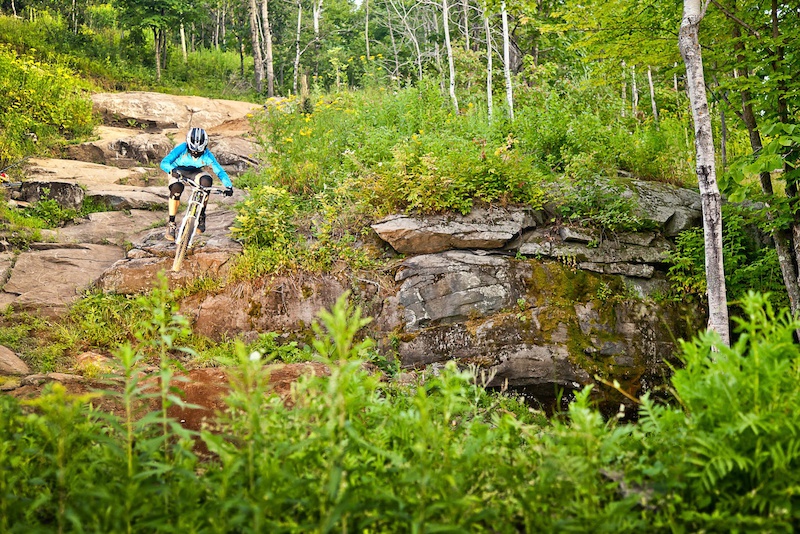 Higher Base Media
www.spiritmt.com
Cottage Grove BP
www.copperharbortrails.org
www.universalklister.blogspot.com