woodyak
Member since Jul 12, 2007

Male / 50
Rockport , Massachusetts
Block user
Recent

Selling
May 9, 2022 at 7:40
May 9, 2022

$650 USD
Pulled off a lightly used Ibis Ripley that I purchased used. There is a scratch in one of the stickers from shipping and a scratch on one of the stanchions. I was able to sand the stanchion scratch with 1200 grit to make it super smooth. Other than that the fork is in perfect condition. Steerer is cut to 7". Description: 2021, 34, K, FLOAT, 29in, F-S, 130, Grip 2, HSC, LSC, HSR, LSR, Light Reb, Matte Blk, PMS 021/PMS 10392 Logo, Kabolt 110, BLK, 1.5 T, 44mm Rake, N/M OE

Selling
Apr 9, 2022 at 12:53
Apr 9, 2022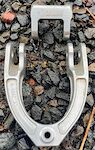 $250 USD
You are looking at a Cascade Link for RipmoV2. I had this on my RipmoV1 for about 1/2 a season. The linkage bearings still running super smooth. Definitely helped with bottom out on this bike. Bike is for sale so the link must go.

Selling
Apr 9, 2022 at 12:47
Apr 9, 2022
$775 USD
You are looking at an EXT Storia V3 that was tuned for a Ripmo V1 w/Cascade Link. I have about a dozen rides on it since it's been serviced. I'm selling the bike so the shock is for sale. It comes with a 575 lb and 600lb spring. I should mention the grub screw that holds the spring tight is a tad mangled. It still works you just need to be careful when tightening it down. Otherwise shock is in excellent condition.

Selling
Mar 28, 2022 at 8:06
Mar 28, 2022

Dec 13, 2021 at 9:23
Dec 13, 2021

Selling
Oct 13, 2021 at 11:37
Oct 13, 2021
$550 USD
Fox Factory X2 Float 210x55. Trying out a different shock on my Ripmo. ID D5PL

Selling
Oct 4, 2021 at 13:39
Oct 4, 2021
$425 USD
Serial number: 744223-0081-T Part number: 973-87-113 Short ID: DWB7 Description: 2020, FLOAT X2, F-S, K, 2pos-Adj, Yeti, SB150, 230, 60, 0.3 Spacer x2, CDZ006, Neutral, Gray Logo Purchased used at the beginning of the season and serviced by Fox soon after. Probably has about a half season of riding on it after that.

Selling
Jul 22, 2021 at 13:14
Jul 22, 2021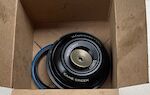 $75 USD
Used for a couple weeks before moving over to an Angleset. Pretty much brand new.

Selling
Jul 19, 2021 at 11:26
Jul 19, 2021

$575 USD
2021 Fox 36 Performance 29" Boost 44mm Rake, 170mm travel. I've pulled this off my 2021 Rocky Mountain Altitude. There are some minor scratches on the lowers from rocks and on the uppers from shuttling. It has about 20 or so rides on it. Stanchions are clean and no CSU creaking. Still rides like new.

Selling
Jul 6, 2021 at 10:03
Jul 6, 2021
$800 USD
2021 Fox Factory 36 Fork. 29'r, 160mm travel, 44mm rake, 7" steerer, Kabolt thru-axle, boost spacing, root beer color. Zero rides on this fork since the uppers were replaced and the oil was changed with new seals. The lowers and the air cap have some scratches from normal use.
Load more...