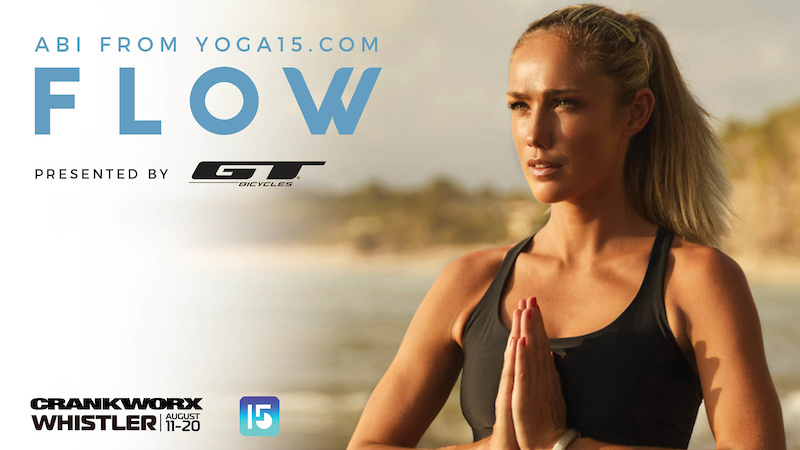 It's happening!
I'm pumped to announce that GT Bicycles and the organizers at Crankworx have made it possible for me to come and teach classes at the festival this year, as the official yoga instructor.
I will be teaching two different styles of classes, one in the morning and one in the evening.
The morning class, which is available exclusively for registered riders, is called
Flow
. It is designed to warm you up, loosen you up, focus your mind, and help you establish a solid competitive mindset for race day.
The evening class, which is open to everyone, is called
Stretch + Release
. This is a style of class that I have adapted from Yin yoga to support and accelerate your recovery. We hold a specific set of restorative poses for three-plus minutes each to restore muscle tissue length, loosen up your body, and calm the central nervous system.
You can find all the details for the class times and venues here:
www.crankworx.com/event/crankworx-yoga-classes-with-abi-from-yoga15/
I hope to see as many of you as possible at the classes. Please come and say hi after. I'd love to meet you, hear your feedback and answer any questions you have, in person.
---
MENTIONS
: @abicarver
---