So this year is setting some records for ZEP... we have been busier than ever, with camper numbers up and the Professional Mountain Bike Instructor courses being more popular than ever. We've ran 15 PMBI courses already this season... 15!
We started the trip with a course at
C.O.P
in Calgary, which was interesting as they decided to close the day before for the course began! Always up for a challenge, we quickly swapped gear and adapted the course to the nearby XC trails... not ideal, but perfectly fine to get the job done. Everyone had a great time and the weather played nice; it was supposed to rain non-stop for the three days, but we only got a sprinkle here and there.
Moving on, we drove to Golden to run a PMBI Level 2 for some of their Bike Park staff/management and some other keen and highly experienced individuals in the industry. With people like Assistant Manager/Coach Ryan Kuhn from
PerformX Downhill Team
, 2005 UCI Masters
DH World Champion
Andy Bostock, and three Canadian Association of Snowboard Instructor Level 4 Examiners (there's only about 6 of these guys out of about 11, 000 snowboard instructors in Canada!), it was one of the best PMBI Level 2 courses I have ever had the pleasure of teaching. Everybody was coming up with some quality teaching ideas and we received many praises about the course, and it's effectiveness in training instructors how to teach advanced riders. Although the typical first-time pass rate for the level 2 is about 60%, I wasn't surprised to see everyone pass - a very successful four days!
KICKING HORSE BIKE PARK STAFF - note the PMBI logo on their staff shirts

ANDY GOING OVER STAGE 1 OF JUMPING

LOADS OF THESE CUTE LITTLE CRITTERS UP THERE!

DAVID TEACHING US HOW TO RIDE FASTER


EVERYONE (EXCEPT ETHAN!) HAD TROYLEE DESIGN HELMETS - WELL, THEY ARE THE BEST!

A VERY TALENTED AND HAPPY BUNCH OF PMBI LEVEL 2 INSTRUCTORS

Straight after the 2 finished, we started a PMBI Level 1 the next day at
Kicking Horse
. Again, a great crew with a couple of guys coming out form Calgary to take advantage of the awesome trails at Kicking Horse... who by the way were amazing. ZEP had exclusive access to the bike park the entire week, so a massive THANK YOU TO KICKING HORSE RESORT for supporting the PMBI programs and helping in this way.
PMBI Level 1 crew - Kicking Horse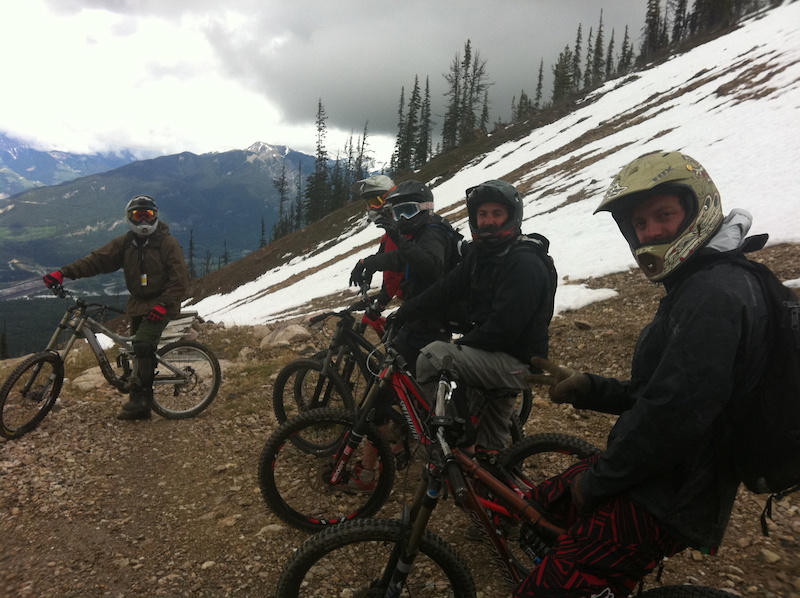 Lucky to miss the rain many times in Golden!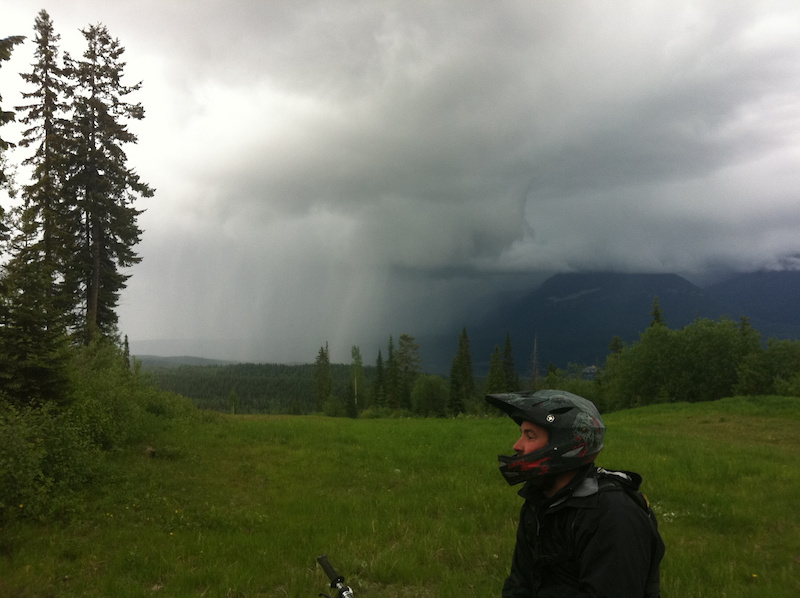 Ed teaching a great Body Position & Balance lesson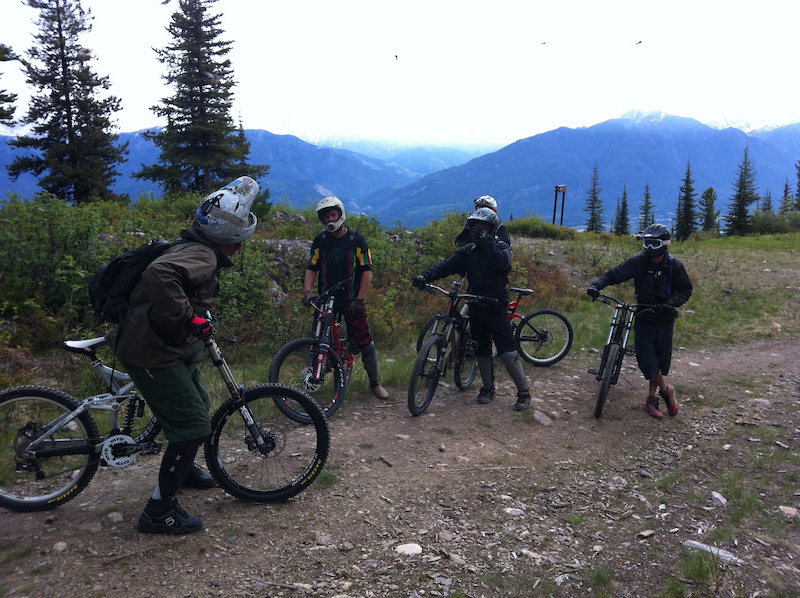 The guys giving each other feedback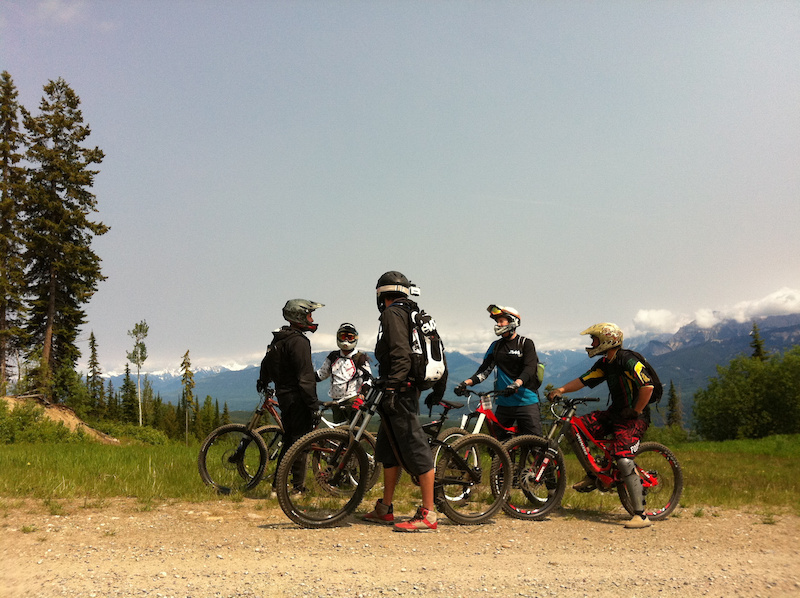 A quiet night on Mount 7, Golden - site of the famous Psychosis Race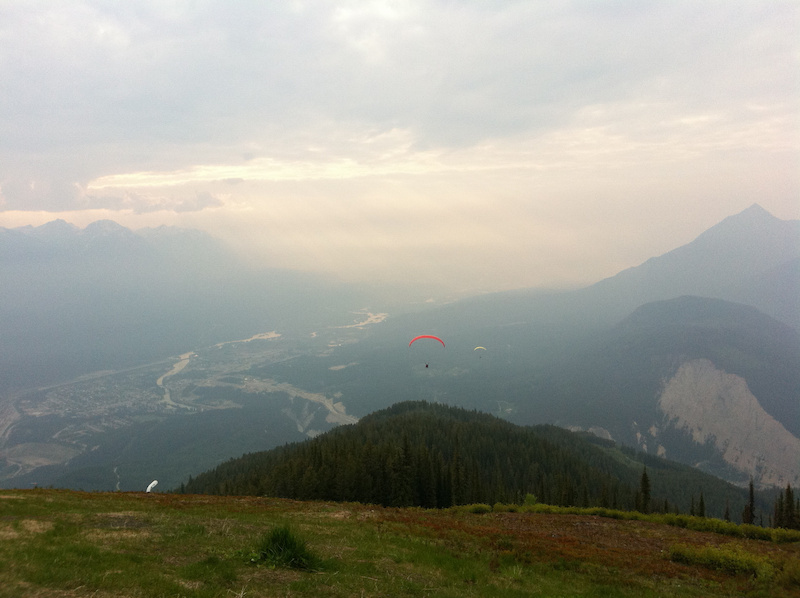 After our week in Golden, we didn't want to leave. A truly beautiful place, with amazing people, community and trails to match. A BIG thanks to Andy & Kris for putting us up for the week as well and looking after our big dog - you guys were awesome! Onwards we went to
Panorama Resort
, where they have new steam and motivation to expand their biking programs. It was great to meet the staff and management and to get them all trained up and certified. The place has some huge potential, so it's exciting to see how they will grow in the near future.
PMBI Level 1 Panorama MTB School Staff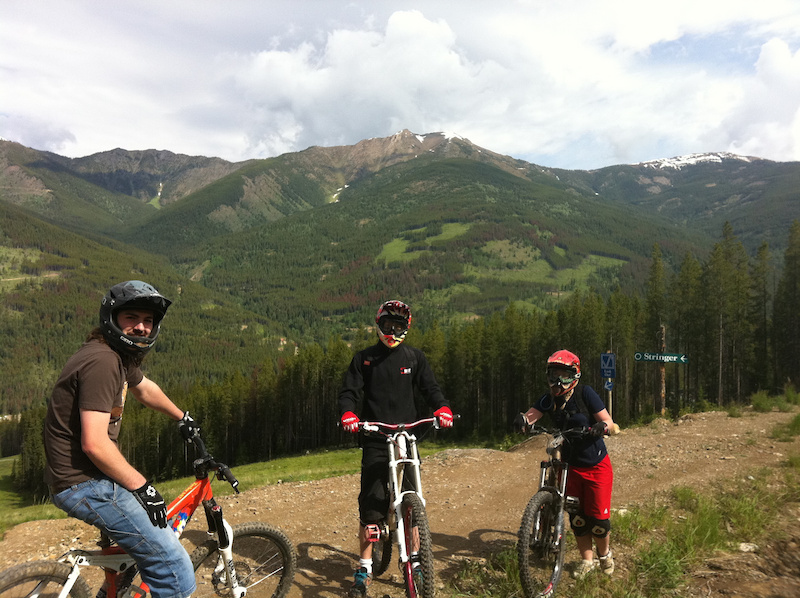 Great trails in Panorama - expect to see more from this place as their MTB programs develop in the coming seasons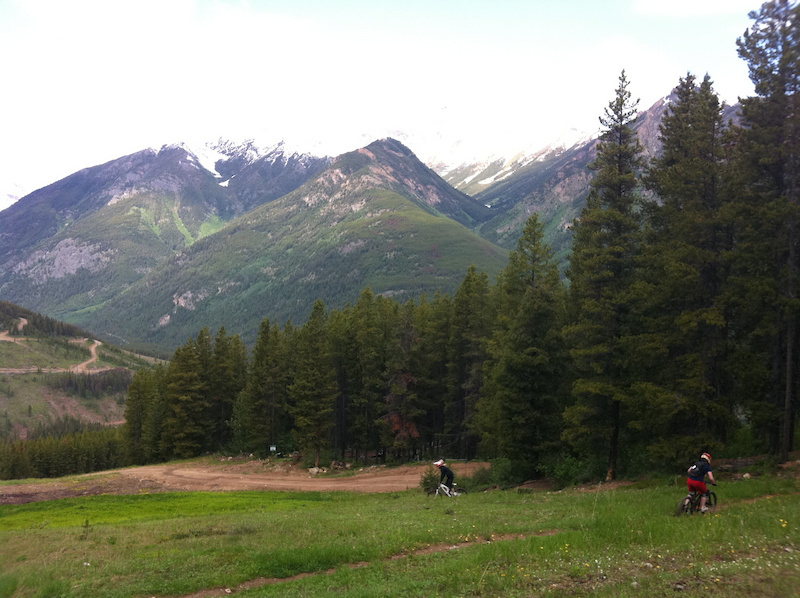 The chairlift was closed, but Panorama shuttled us exclusively for the course - again, great support for PMBI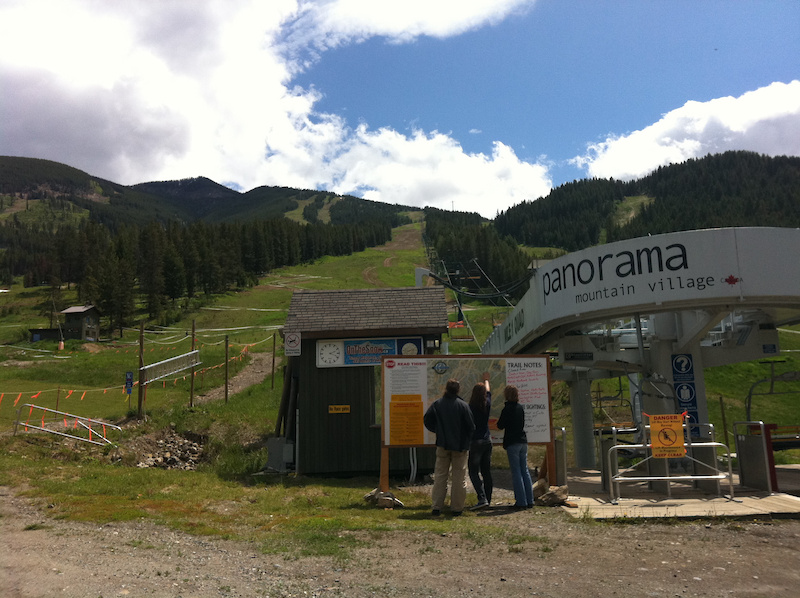 Next it was off to Vernon, for a PMBI Level 1 at Silver Star. One of my favourite places to ride, their trails are so fun and I get all giddy just thinking about the berms, rollers, wall rides and trails like double dog, shazam and world cup. This time we stayed up in Silver Star itself, which has some awesome accommodation at a great price... definitely check their deals out if you're ever going to stay there.

PMBI Level 1 Silver Star - love the trails there! "When you're drunk, you can lean against your bike, like this, for support"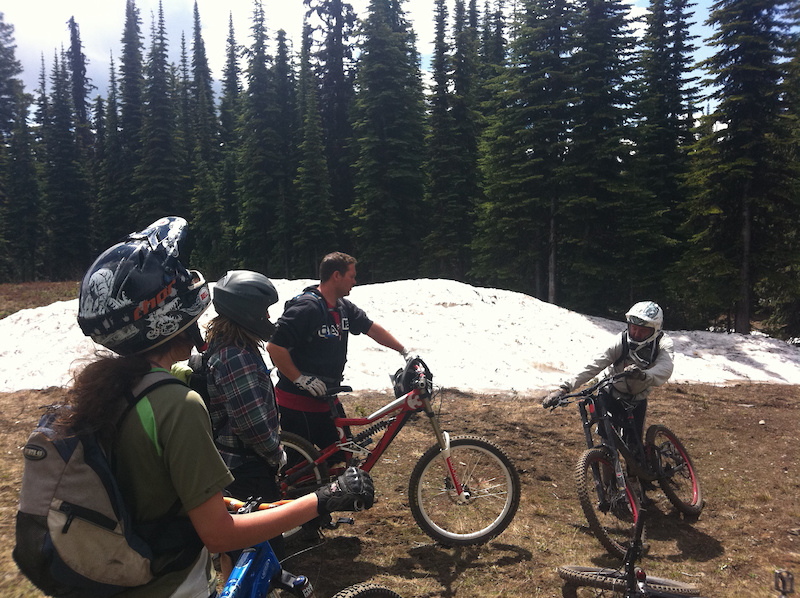 Happy faces = great course!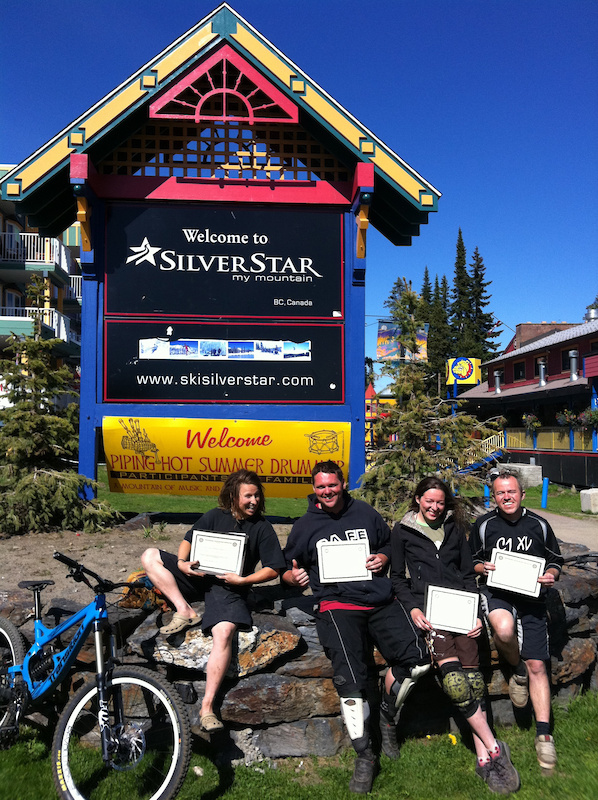 Just under 3 weeks, 32 new
PMBI Certified Mountain Bike Instructors
, loads of riding, lots of teaching and some good times catching up with friends and meeting new people. We finished the trip with a couple days rest in Kelowna with some buddies where we finally had some real summer weather and discovered some amazing goat's cheese ice cream!
So, what's next? Well,
Crankworx
is around the corner, we have another 1 week
ZEP MTB CAMP starting
, some more PMBI courses and
Kovarik Racing
will be taking the
PMBI Level 2 course at Whistler Bike Park
- shredding with those guys for four days is going to be amazing!
'Till next time,
Paul
For more info on ZEP you can visit our Facebook page at
http://www.facebook.com/ZEPtechniques
or go to
www.professionalmountainbikeinstructor.com