The Professional Mountain Bike Instructor
PMBI Training Courses
will be more widely available for 2011, from the major bike parks/areas in B.C., to Alberta, Ontario, Australia and even the UK. There are four PMBI courses and 3 different levels of certification; from a first-time mountain bike instructor at Level 1 to an experienced technical skills coach at Level 3. Check in side for all the 2011 details, dates and registration.
New for 2011
is the one-day PMBI Level 1
Refresher
Course and the five-day PMBI Level 3
Skills Coach
Course.
The PMBI Level 1 Refresher
sees candidates attending the first day of the regular three-day
PMBI Level 1
Course while having an additional teaching practice and review at the end of the day. This course can be used 1) as a review for currently certified instructors wanting to refresh and brush up their riding and teaching skills at the start of the season, 2) or as a "taster" into what's involved with teaching mountain biking, or 3) as preparation towards the PMBI Level 2 course, should someone have a different Level 1 certification and wants to learn more about the PMBI methodologies and techniques.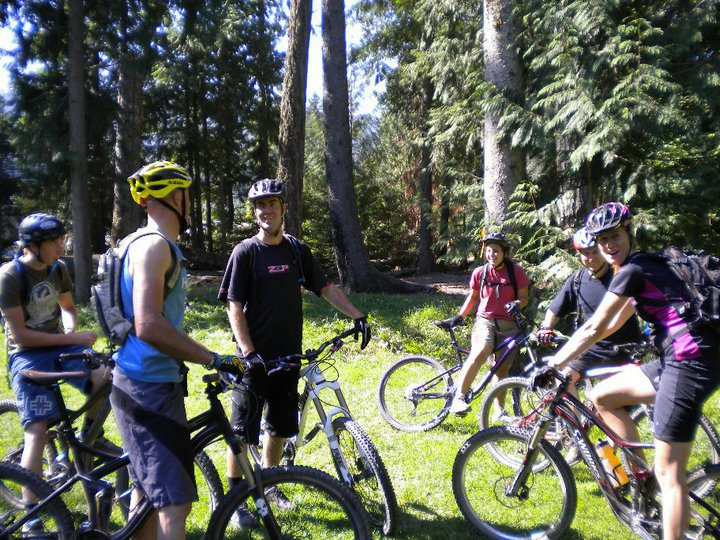 The PMBI Level 3 Skills Coach
largely focuses on training a coach to assess, plan for and develop the technical skills of riders who are competing at the amateur, national or even world cup level. The PMBI Level 3
Skills Coach
Course is designed to work with, and follow on from, the PMBI Level 2
Advanced Instructor
Course... to provide a detailed, comprehensive training system to produce high-end, Technical Skill Coaches.
This two-stage training and certification process is key for any coach wanting to improve their knowledge, skills, methodologies and practices to be able to provide their clients/athletes the best training program and outcomes as possible. From this, it is the aim of the PMBI Level 3 Skill Coach Course to help begin to develop a strong network of well-rounded, fully equipped coaches to not only take their athletes to the next level of competition, but also the sport of Downhill Mountain Biking to the next level of professionalism.
PMBI Level 3 Course Content Main Topics
"Six Skill Coaching Model" Training
Learning Assessment (Feedback) Development
Athlete Performance Assessment & Planning
Pedagogy Module & Training
PMBI Coaching Strategies
Athlete Skill Development Planning
Short vs. Long term Coaching
Coaching vs. Instructing
Analysis & Improvement Workshop
"As the sport of mountain bike racing evolves, it's apparent there's a need for high-level coach training and I've been impressed by what ZEP has put together with their PMBI instructor training courses. I will be participating in the new Level 3 coach training this season with the goal of improving my coaching skills, professionalism and credentials."
Ryan Kuhn, co-manager and coach, PerformX Downhill Team
"From our experience coaching with Bike Techniques Australia who are PMBI Level 2 Instructors, we believe that the PMBI Courses have set the highest standard for mountain bike coaching, and with all of the experience we have traveling the world racing and riding our bikes, standing on World Cup podiums and as long time National Team Members, we will be attending a PMBI Level 1 course this spring to ensure the quality of what we teach our clients."
Chris Kovarik and Claire Buchar, professional mountain bike racers and founders of KOVARIK RACING.
"Seeing the PMBI continue to develop their courses is fantastic. The better we are able to coach and instruct, the better our sport will grow. And just like we provide lessons and coaching in order to help our clients improve, it's smart for us to take courses to make sure we're continually growing and evolving what we offer to them as well. Providing the best product you can is the most rewarding of all, and I'm excited to see the PMBI working to help us do that."
Candace Shadley, Founder-Director, Dirt Series Mountain Bike Camps
"During the PMBI Level 1 the course I re-evaluated my riding, and after many years of racing and winning I came away not only having learnt how to teach but also how to ride better. You can teach an old dog new tricks, the PMBI courses are for anyone who wants to improve there biking and is a must for anyone wanting to go into teaching."
Andy Bostock, past UK National Champ & World Masters Champ, retired pro racer
"The PMBI Level 1 & 2 Courses have provided us with the confidence and tools we needed to introduce professional MTB training here in Australia.The PMBI Six Skills Concept works amazingly; we can teach MTB as safe as possible, while getting the maximum progression from our clients, taking their skills, confidence and riding to a whole new level. I will be doing the PMBI Level 3 so I can continue to further my skills as a coach and help our talented riders here in Oz, as much as we can."
Matt Szabo, Owner/Head Coach, Bike Techniques Australia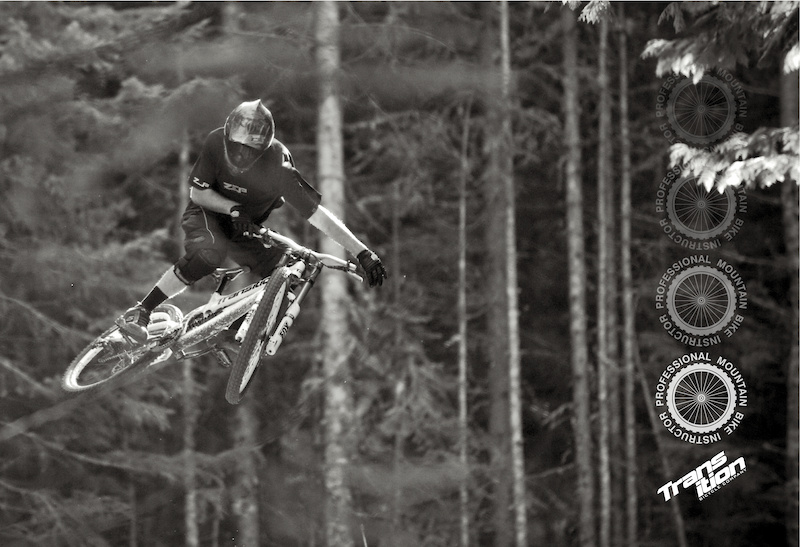 2011 PMBI SCHEDULE
Note: The schedule for the PMBI Level 1
Refresher
Courses is simply the first day of the regular, three-day PMBI Level 1 Courses.
CANBERRA, AUSTRALIA

LEVEL 1:
May 2nd - 4th
May 6th - 8th
WHISTLER
LEVEL 1:
May 21st - 23rd
May 27th - 29th
June 10th - 12th
July 22nd - 24th
Aug 19th - 21st
Sep 16th - 18th
CANADA OLYMPIC PARK (C.O.P) BIKE PARK
LEVEL 1:
June 3rd - 5th
BLUE MOUNTAIN, ONTARIO
LEVEL 1:
June 10th - 12th (TBC)
KICKING HORSE BIKE PARK
- official PMBI Training Centre
LEVEL 1:
June 24th - 26th
LEVEL 2:
June 20th - 23rd
LEVEL 3:
Early September
PANORAMA BIKE PARK
LEVEL 1:
June 28th - 30th
SILVER STAR BIKE PARK
LEVEL 1:
July 1st - 3rd
LEVEL 2:
July 7th - 10th
WALES & SCOTLAND, UK
LEVEL 1:
Exact dates and venues to be confirmed... courses will be in October though
TO REGISTER
for a PMBI course, email pmbi@zeptechniques.com with the following details:
- Full Name
- Phone Number
- Course Level and Dates you would like to attend
For more info, please visit us at
www.professionalmountainbikeinstructor.com
ABOUT PMBI:
From over 12 years of development and since their inception in 2006, PMBI Courses have certified over 400 instructors with the industry leading PMBI Level 1, PMBI Level 1
Refresher
, PMBI Level 2 and PMBI Level 3 courses. The goal of the PMBI courses is to provide professional training for mountain bike instructors, thus ensuring the highest level of instruction in terms of safety, effectiveness, client progression & satisfaction. From this, PMBI certified mountain bike instructors can work towards the goal to provide the highest standard in the teaching of mountain bike riders, so people can safely learn to ride with more skill, confidence and fun; bringing new riders into the sport whilst ensuring current riders keep progressing.