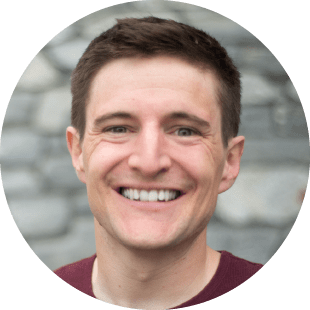 Tom Wood
Marketing Director, RTOWN
Close The Gaps with "Why": An Optimized Buyer Journey
Synopsis
From working with over 400 local businesses across Canada, Tom has gained a macro perspective of marketing strengths and values alignment. In this seminar, he will explore how "The Why" of your business matters to the awareness, education, and conversion of a buyer journey. The result: reduction in the cost of customer acquisition, increases in customer retention, increases in lifetime value, and growing customer and team happiness.
Bio
With a background in video content production and motion design, Tom naturally grew into a wider marketing role as employee #1 at RTOWN. Five years and 400+ customers later, with a purpose to help local businesses succeed, he leads the team generating awareness and qualified opportunities on the channels that matter. Based out of Whistler, BC and chasing adventures across Canada, he is always available for a trailside hangout or "board meeting".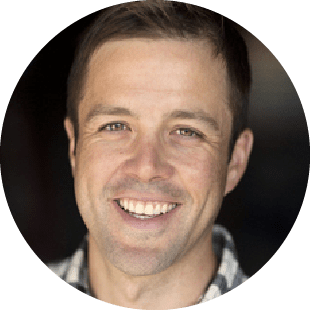 Adam Greene
Marketing Director, SAXX Underwear Co
Critical Balance: Getting Ecommerce and Brand Building To Play Together
Synopsis
Through the lens of marketing for SAXX Underwear Co, Adam will be sharing how to harmonize traditionally opposing marketing initiatives like e-commerce and brand awareness campaigns to solidify a consumer's path to purchase. He'll also draw on his previous work with the action sports industry to weave in the why and how of supporting retailers through direct sales. Adam's aim is to help connect the traditional and unconventional marketing dots for Whistler Bike's 2018 Attendees.
Bio
Adam Greene is a marketing director with over 15 years of experience in global sports marketing with success in a number of leadership roles in the action sport industry. Adam led marketing efforts for brands such as SMITH, SCOTT Sports and is now the Marketing Director for SAXX Underwear. SAXX is the fastest growing men's underwear brand in North America with substantial growth in the direct sales.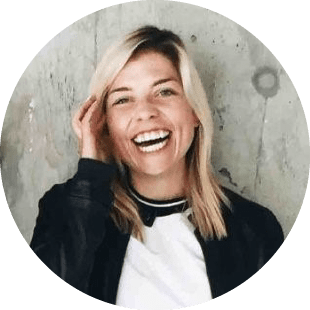 Abigail Flora
Director of Marketing, Athleta
The Power of Storytelling - Tapping into Community
Synopsis
Today's consumers view their purchases as extensions of their identity and values. What this means for marketers is that effective marketing can't just be about promoting products anymore. Successful marketing needs to create a purpose, a community and a culture that consumers can share and be a part of.

That's why big brands like Athleta, Nike, and Patagonia, are turning to purpose to better connect and engage their consumers. So what makes some companies so successful while others fail? The difference lies in powerful storytelling.
Bio
Abigail is a transformational marketing leader with expertise in brand marketing, digital, and authentic storytelling in the consumer industries. Abigail leads Marketing at Athleta for Athleta Girl - empowering the next generation of girls to reach their limitless potential through activity and sport. Prior to Athleta, Abigail served as VP of Brand Strategy and Partnerships at VSCO (Visual Supply Company, a photography app for creators. An expert in influencer marketing, she built VSCO's content creator network and designed campaigns for brands like Nike, Marriott, and PowerBar.She joined VSCO from Twitter, where she led Brand Strategy teams in San Francisco and Los Angeles and designed marketing campaigns for Twitter's largest advertisers. Prior to Twitter, Abigail managed the Tazo Tea Starbucks joint-venture at PepsiCo with sole responsibility for building the $60MN ready to drink business.

Prior to PepsiCo, she advised start-ups throughout South Africa on behalf of Endeavor NGO She started her career in Management Consulting at A.T. Kearney, advising Fortune 500 brands in the retail apparel and consumer goods industries. Abigail holds a BBA from University of Michigan and an MBA from Stanford Graduate School of Business. Abby enjoys advising startups, traveling to new places, and anything fitness related - road biking, hiking, running, yoga.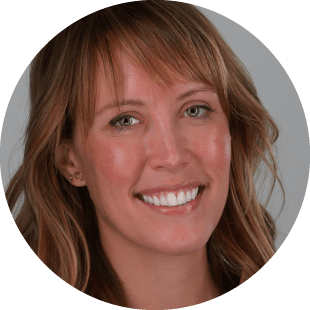 Eva Taylor
Senior Manager of Global Social Marketing, Hootsuite
The Social Advantage: How to Start Demonstrating Social ROI in 4 Steps
Synopsis
80% of Fortune 500 companies have active Facebook pages. But only 20% are able to quantitatively prove social media's impact, according to Harvard Business Review.
It's been over a decade since social media entered the public consciousness. So why are marketing teams still struggling to connect social metrics to real business outcomes?

As the value of social media stretches beyond the marketing organization into the enterprise as a whole, demonstrating social ROI is one of the greatest challenges (and opportunities) facing marketers today. So, how can you start moving towards successfully measuring the ROI of your social channels? In this session, Eva will share an overview of the Social Advantage, followed by how she approaches ROI measurement at Hootsuite (including their four-step process, metrics used, and lessons they've learned helping a few of their Fortune 1000 customers build accurate ROI measurement plans).
Bio
In her role as Senior Manager of Global Social Marketing at Hootsuite, the most widely used social media management platform, Eva is responsible for developing and executing the global social strategy, as well as understanding and demonstrating the value of social to the business.

Having worked at startups, agencies and large-scale companies, Eva brings over 8 years of experience in social media, digital marketing, content strategy and campaign management. During this time, she has created and executed strategies for the likes of Microsoft, Tourism Vancouver, Crescent Spur Heli-Skiing and the Vancouver Aquarium. Eva has a passion for using her expertise to support the community and also holds positions as a Social Media Principal with Women in Tech World and as a Digital Analyst with the BC SPCA. In her free time, she is an avid road cyclist and has completed 4 (fairly grueling) fondos.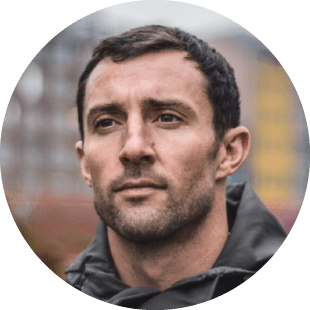 Marc Morisset
Founder STR/KE MVMNT
Tales from the Mosh-Pit: Applying the audacity of a punk rock mindset to your brand and marketing initiatives
Synopsis
Marc will explore tactics to identify your brands' central identity and how to build campaigns that create uniqueness. Marc aims to bring clarity and insight to a brand's position in a quickly moving retail landscape.
Bio
In 1993 Marc launched an independent distribution company and began bringing top shelf skateboard and snowboard brands to the Canadian market. Over the next 16 years Marc would partner with his top suppliers to manage and build their brands in Canada and then become Global Marketing Director and V.P. of Global marketing for 5 prominent action sports brands that included Forum Snowboards and Circa footwear.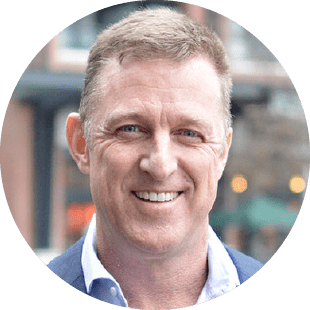 Peter Housley
Chief Revenue Officer for Indochino
Driving Business Growth Through Data
Synopsis
As Chief Revenue Officer for Indochino, Peter Housley knows a thing or two about data. The company has a precise and disciplined approach to making sure that every initiative, projection and decision is based on a clearly defined goal, backed up by data intelligence. Marketing strategy is executed as meticulously and passionately as the garments Indochino produces.

In this session, Peter will discuss the powerful role data plays within the organization and how this obsession with information has enabled Indochino to achieve 50 per cent year-over-year sales growth for the second year in a row and become the world's largest exclusive made to measure apparel company.
Bio
Peter accelerates brands and businesses. Peter is responsible for INDOCHINO's omnichannel sales and revenue performance. Over the past two and a half years, Peter has played a critical role in driving the growth to over 50% year-over-year from 2015 to 2017 through his dedicated and passionate leadership. In his capacity as CRO, Peter will enable the company to take a true multichannel view to the planning, execution and management of its growth. Peter is a senior executive with President, CEO and CMO experience including retail, fashion, hospitality, digital pure play and consumer goods industries. He served as Chief Executive Officer and Director at Lavalife Inc. from 2000-2003, and returned as President from 2010-2011 to lead a subsequent M&A transition. He also served as President of Milestones Restaurants, prior to which he held retail executive positions at HBC and Eaton's.
Tamar Milne
Lecturer, Marketing & Behavioural Science Co-Chair, Sustainability & Ethics Group Sauder School of Business, University of British Columbia
Learn how to find your "why?" – and build a thriving customer community around it
Synopsis
To fuel growth, many companies seek deeper connections with customers – and to narrow choice, customers seek more meaningful connections with brands. Enter social purpose marketing, which drives a brand's involvement in community initiatives, leverages digital marketing communications, and can even influence product development. When it works, it achieves the mutually beneficial, deeper connection that brands and customers seek – but when it does not work, the costs can be high. In her talk, Milne will provide examples of both effective and ineffective cause campaigns and some practical frameworks for developing your own successful purpose marketing strategy.
Bio
As an award-winning lecturer and a leader in responsible business education at the Sauder School of Business, Tamar Milne has shaped thousands of UBC students' views on the strong and growing business case for leading with purpose. In her teaching and consulting, Tamar draws on two decades of management experience in marketing, sales, and sustainability across seven sectors, including leadership roles in sustainability with Tolko Industries (forestry), in corporate communications with Air Canada Jazz, in public relations with Robeez (consumer products), and in sales and marketing with Sun Peaks Resort. She passionately believes in business as a force for good and is regularly invited to speak on the potential for business to thrive through social responsibility and purpose.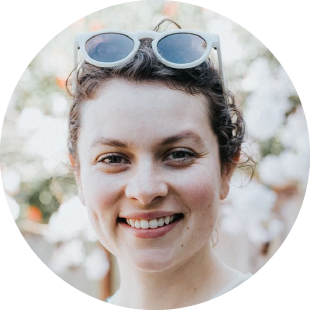 Meggie Hollinger
Senior Program Manager for Google
Building Brands for Future Growth
Synopsis
TBD
Bio
Meggie has a background in strategic, design & product development for large consumer brands. At Google, she has played key roles in the launch of the Assistant, the Google logo redesign, and the original Material Design rollout for Search. Previously, she managed large-scale brand redesigns for AT&T (including YP & Cricket) via Interbrand. Meggie specializes in cross-functional collaboration, design sprints, and operations. She holds a BA from Hobart and William Smith Colleges in Art History.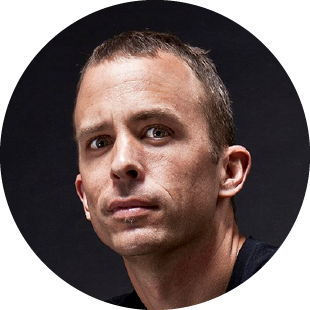 "Lessons for the Bike industry from the Gaming World"
Synopsis
What can the Mountain Bike industry learn from the explosive popularity of Esports?
Quite a bit actually. Like mountain biking, Gaming was once a sub-culture – but now every day nearly 16 million people are tuning in to watch.
Bio
As Head of Production at Boombox - TJ is a genuine innovator in dubious decision making. Building a production company solely around topics and content he and his team are passionately interested in, and choosing to base the company out of a small Quebec Mountain town. However, when it comes to live broadcasts and digital content, Boombox punches well above its weight class. Working with a diverse clientele including Youtube, Red Bull, EA Sports, Activision, ESPN, the Boombox Group has spent a busy 15 years applying their expertise to both the creation of Action Sports and Esports content respectively.
Jaime Stein
Digital Strategy Executive
Managing the shifting relationship between brands and consumers
Synopsis
Nearly three quarters of consumers rely on social media to help them make buying decisions, but the ground is shifting. According to Edelman's 2018 Trust Barometer, 60% of people no longer trust social media companies. The erosion of trust between consumers and corporations, influencers, and the social networks is having a profound impact on consumer behaviour. In his presentation, Jaime will explore this shifting relationship between consumers and brands. He will deliver examples and case studies that will inspire attendees to think about how they can position their brands to stand out in this erratic landscape.
Bio
Jaime has earned a reputation for his expertise in social media and digital strategy in finance, government, professional sports and hyper-growth technology businesses. As Hootsuite's Global Director of Enterprise Client Strategy, he advised Fortune 1000 companies and large government agencies on digital strategy and provided executive engagements and onsite education programs on social media best practices. A journalist by training, Jaime was the Head of Social Media at Tangerine, where he led the social media component of the bank's award-winning brand transition from ING DIRECT to Tangerine. Jaime's experience in digital dates back to 2008 as Head of Digital Media at the Canadian Football League, where he launched the League's official social media presence. Most recently, Jaime served as Chief Client Officer at ICUC, the world's largest social media services company.
Amy Lupo
Senior Director of Marketing &
Content Strategy, X Games
Bio
The senior director of marketing and content strategy, Amy Lupo joined ESPN in 1994 as an intern. Lupo began at ESPN working on the inaugural Extreme Games as a senior at Providence College. Overseeing myriad roles in both public relations and marketing throughout the 20-plus-year growth of the X Games, Lupo oversees global marketing for all X Games-branded properties. In addition to traditional local and global marketing, she directs the festival and music elements for each X Games event, photography, event production, corporate outreach and brand messaging. In 2016, Lupo led the creation and launch of the Shred Hate program at ESPN, which focuses on bully prevention. In addition, she served as the overall event director for the X Games Tignes, Munich and Sydney events, overseeing all aspects of these international events.
Selena McLachlan
Director of Marketing &
Communications for Modo
"Marketing Modo – Remaining Relevant in the Face of Fierce Competition and Deep Pockets!"
Bio
Selena Mclachlan is the Director of Marketing & Communications for Modo - BC's first and only member-owned car sharing co-operative. For the past two decades, Modo has helped to improve the transportation landscape and health of our communities. At Modo, Selena is responsible for brand reputation, acquisition and engagement. She spent most of her career leading marketing strategy with two of Canada's most iconic values-based brands – Vancity and Mountain Equipment Co-op – before joining Modo. Marketing in a space where the mandate is to "serve the needs of your members, not create them", has been an interesting and fun challenge that's kept her engaged in the co-op sector for the past 25 years. Outside of work, Selena is involved in several youth mentorship programs, helping develop the next generation of social entrepreneurs. In her spare time, she enjoys cycling, yoga, and sampling the micro breweries in her hometown of Port Moody!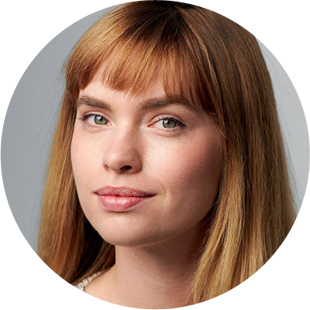 Hannah Hughes
Former Global Product Marketing
Manager, Airbnb
"Using design thinking to evolve your brand"
Synopsis
With a background in both product development and marketing, Hannah applies both schools of thought to her work. This proved essential during the development of Airbnb's newest sub-brand, Airbnb Plus. Come learn how product & marketing can work together to build a cohesive product and brand and how you can apply those frameworks to your own projects.
Bio
Hannah leads product marketing and creative projects for companies looking to evolve their brand. She's passionate about helping teams gain a deeper understanding of their audience, while helping them find new, imaginative ways to reach them. Right now, she leads an editorial content marketing team at a large tech company. Prior to that, she spent many years shaping the Airbnb Experiences and Airbnb Plus brands. She's honed her creative chops at Google, Apple, and through personal filmmaking projects. When she's not working, Hannah's usually tending to her garden or throwing pottery in her studio.
Linda Balfour
Vice President of Marketing, Superfeet
Can Corporate Culture Drive a Marketing Renaissance?
Synopsis
Linda Balfour is a marketing leader with more years of experience than she'd like to count in the outdoor and action sports industries. Her passion is making a difference in people's lives by working with mission driven brands striving to push the boundaries of their industry. Linda is currently VP of marketing at Superfeet Worldwide, and serves on the Conservation Alliance and Recreation Northwest boards. Prior joining Superfeet she was part of the KEEN marketing team.
Bio
The saying goes "culture eats strategy for breakfast." In less than 5 years, Superfeet transformed itself from the brand that makes "green and blue insoles" to the first brand to make biometric designed personalized footwear available to the general public. Linda will dive into the pivotal change Superfeet underwent at a cultural level that drove the movement away from marketing the tried-and-true, into the changing needs of its modern consumer. From product differentiation strategies; target market shifts to brand collaborations; Linda will share how this "new era of Superfeet" serves up a fresh vision for delivering excellence and driving a better brand experience at every touchpoint.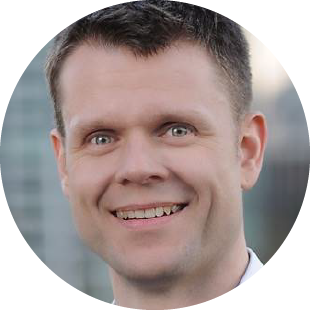 John Hossack
CEO and Co-Founder of Cardinal Path
Decoding Attribution: What Efforts Get Credit for the Conversion
Synopsis
Digital marketing has been making lofty promises for years about its ability to target, the right message, at the right time, in the right place, to the right person. Not until the last few years has technology that is readily available to all companies come anywhere near delivering on this promise, and even now it is still complicated and pricey. The infamous quote that many attribute to John Wannamaker, a turn of the 20th-century merchant is still at the heart of what all marketers want an answer to: "Half the money I spend on advertising is wasted; the trouble is, I don't know which half." One tool to help answer this question is attribution, what efforts get credit for the conversion.
Bio
John Hossack has witnessed first hand the evolution of digital marketing since 2001. Most recently John was CEO and Co-Founder of Cardinal Path, a data and analytics consultancy that helped marketers answer some of the toughest and oldest questions in marketing; "what is working and what isn't?" After leading the company through to its sale to Dentsu Aegis Network and through its integration with the network John retired to spend more time with his young family and to ride his bikes. Presently John is an investor and adviser to early stage companies and will soon enter semi-retirement as he has co-founded a new firm called Brivia Consulting, a leadership-focused company that empowers organizations and their people to strengthen connections,maximize meaning and optimize efficiencies.