Altitude Helibike & Ski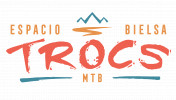 | | |
| --- | --- |
| Phone | +34 647 64 17 09 |
| Geo | |
| Address | |
Our Company is located in the heart of the Pyrenees, between the Ordesa and Monte Perdido National Park and Posets Maladeta Natural Park. The valleys are practically virgin forests, where cultural tradition and lifestyle come together, offering unbeatable mountain terrain to enjoy our favorite sports, both in summer and winter.
Experience a magical flight and unique adventure. You will be taken by helicopter, over spectacular landscapes surrounded by lakes and 3000 meter peaks. We land on the summit, enjoying a moment of silence and tranquility before dropping into a breathtaking descents on bikes or skis.
We are deeply involved with trail building & maintenance work throughout the region as well as recovery of ancient trails previously used by locals so can be used again for recreation.
Stunning Views Heli Biking in Spain
-
--------------- SPANISH --------------
Somos una empresa situada en el corazón de los Pirineos, entre el Parque Nacional de Ordesa y Monte Perdido y el Parque Natural Posets Maladeta. Estos valles prácticamente vírgenes, en los que conviven las tradiciones y el estilo de vida pirenaico junto con el turismo deportivo, nos brindan unas montañas con condiciones inmejorables para practicar nuestras actividades preferidas, tanto en invierno como en verano.
Experimenta el vuelo y la aventura. Te llevaremos en helicóptero, sobrevolando un paisaje espectacular, rodeado de ibones y montañas de más de 3.000 metros, hasta lo alto de una cumbre, en la que podrás disfrutar de un momento de silencio y calma total antes de iniciar un apasionante descenso con tu bici o tus esquíes.
Hacemos una labor extensa de recuperación y mantenimiento de senderos en toda la región en la que brindamos nuestros servicios de remontes y guiado.
En Defensa de los Senderos: Altitude Rides, mucho más que helibike
Earn Trail Karma by Donating to the Local Trail Association
help fund trail maintenance and development
Donate
¡Gracias por ayudarnos a mejorar nuestros senderos!