Ottawa Mountain Bike Association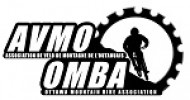 The Ottawa Mountain Bike Association (OMBA) was founded in the summer of 2005 with the intent of securing and expanding mountain biking access in the Ottawa/Outaouais region.

We maintain trails at South March Highlands, Larose Forest, Carp Barrens, Camp Fortune, and Lac Beauchamp. Membership is required to ride at Larose Forest. Members receive discounts on Camp Fortune passes, Gatineau Park winter access passes, and Vorlage season passes.
Earn Trail Karma by Donating to the Local Trail Association
help fund trail maintenance and development
Donate