I'm choking on dust, the sun sears through the building cloud of dirt particles thrown into the air by Alex Stock's rear wheel. 4 hours ago I was walking bleary eyed into a small airport in the north of England through driving 5-degree rain. It was time for a change. The desolate grip of winter was getting to me, as it does to a lot of us, short days, little chance to get out and ride, cold, grey etc etc. The lack of vitamin D really starts to kick in, having snow to charge through is a great medicine for this vitamin-based depression, but it's lacking in the small village I reside in, in the countryside of northern England. Even if you're lucky enough to live with snow-covered mountains protruding out your back door, by April I know the long winter is even wearing thin on you. The urge to have sun beating down on your back and dusty trails falling away beneath your wheels run riot in your dreams. Go on, tell me I'm wrong!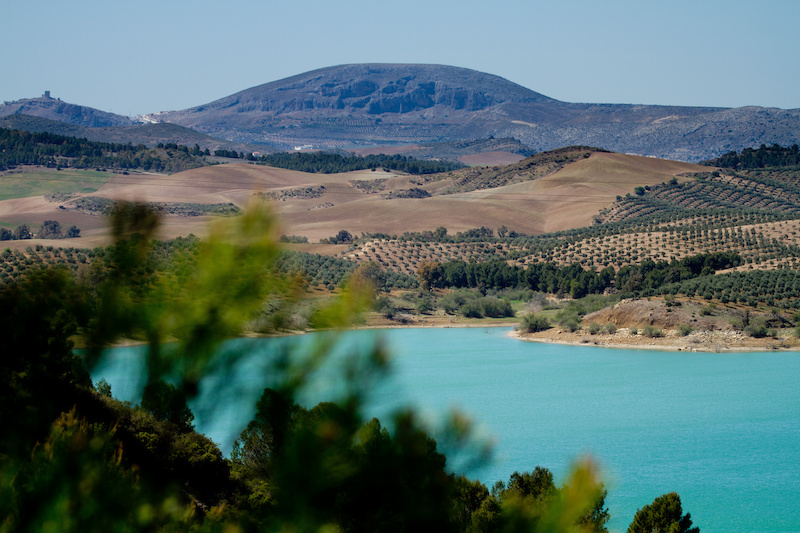 Doesn't look like your typical day in Northern England. Oh wait we're on Southern Spain.
As much as I'm pining for the west coast of Canada right now, there are some serious perks to living so close to mainland Europe. In the time it takes to get from Whistler to Vancouver Island, I can get from the door of my house to the Roost DH villa in southern Spain, un-pack my bike and be on my way to the top of the trails. That is of course providing zero degree beers and 28 degrees of unalloyed southern European sunshine doesn't distract me! A compromise was reached. With a beer in one hand and an Allen key in the other I set about my bike.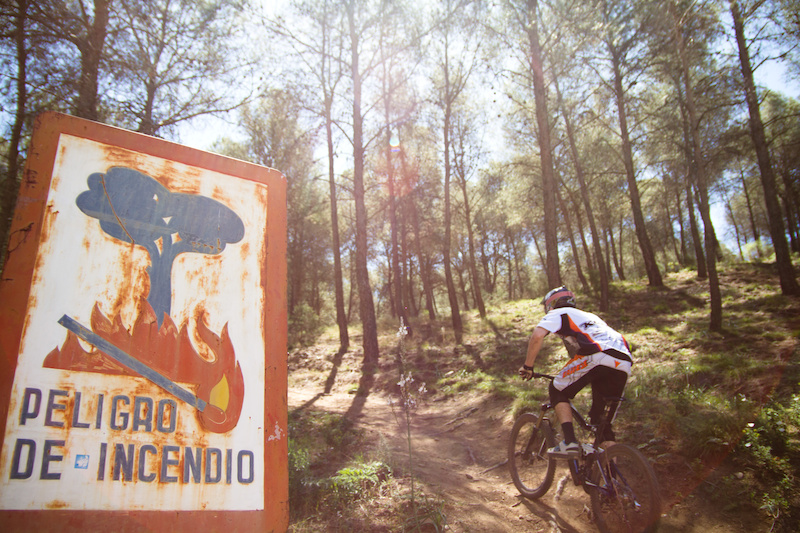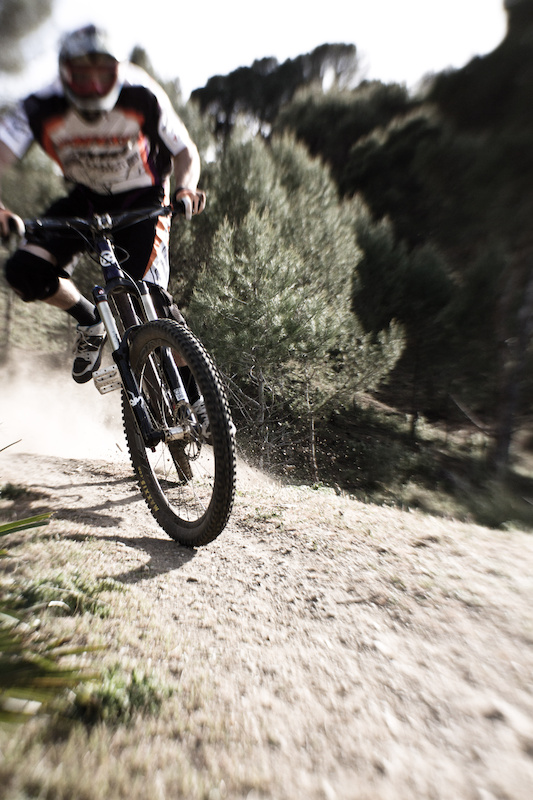 I am not alone on this endeavour for sunny pastures. Alex Stock, all 6 feet 2 inches of him, is here to train, relax and be told, by me, to "hit that one more time the light is firing". Alex is Kona's new Enduro prodigy, from the same neck of the woods as Josh Bryceland and Sam Dale, he's grown up riding BMX, MX, Moto Trails, racing DH and is now honing all these skills into the European Enduro circuit. He refers to trails as tracks, which I try not to hold against him, and while filming he kept reminding me that drifting wasn't the fastest way to go around a corner. He is bred to race. In the pre-dawn drizzle of our first meeting he has a large wild eyed grin written across his face, 10 hours earlier he came 2nd to Steve Peat in the Steel City Downhill race in Sheffield, he just got dropped off by a friend. He's a little worst for wear. Well wouldn't you be if you came second to your idol in a race on his home turf. After being plied with drink by aforementioned legend, Alex managed to pack his bike, and bag, and helmet, and passport and meet me at 5am for our 8am flight. It's all about commitment.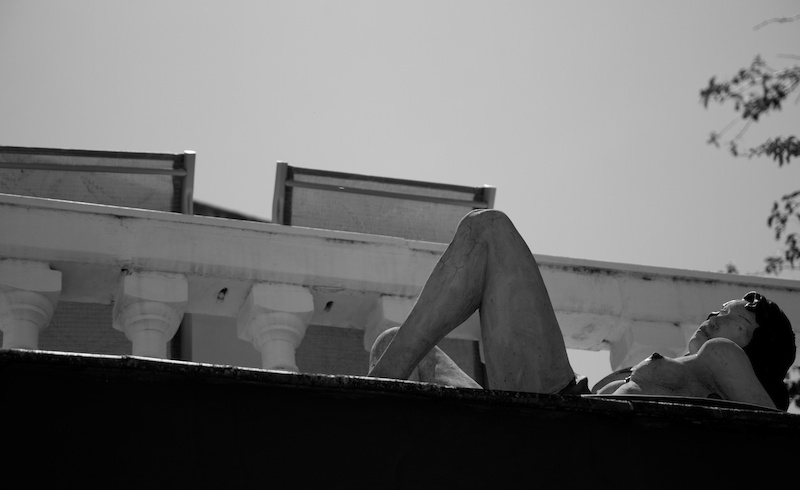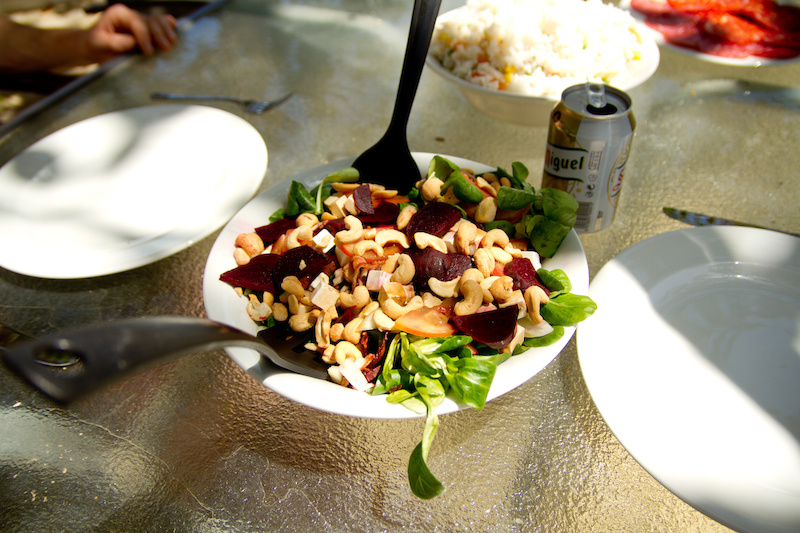 Although 14 hours of sunshine a day, beautiful women, cheap food and beer may be all the reasons you need to break free from your current winter habitation, it's also great for your riding. With the sunshine and heat that bakes the landscape of southern Spain for 9 months a year comes a completely different breed of trail. Loose, coarse rock, deep sand, steep unrelenting speed, dried up streambeds littered with rocks from baby to man size, smooth limestone rock rolls, pine flanked dusty high speed flowing singletrack. There really is a bit of everything down in this part of Andalucía. Except wet greasy roots…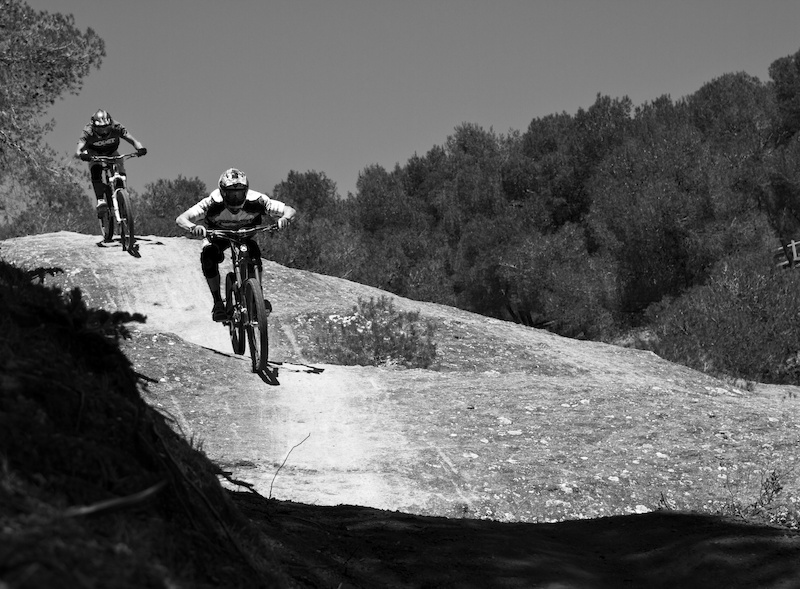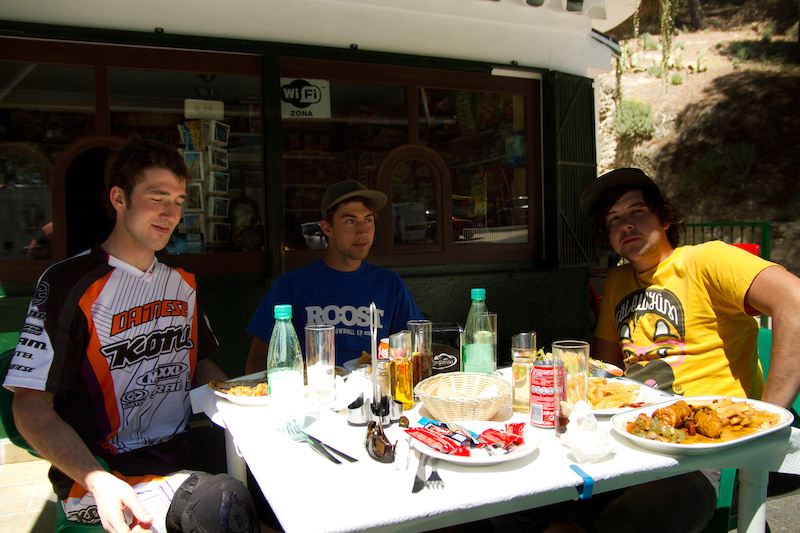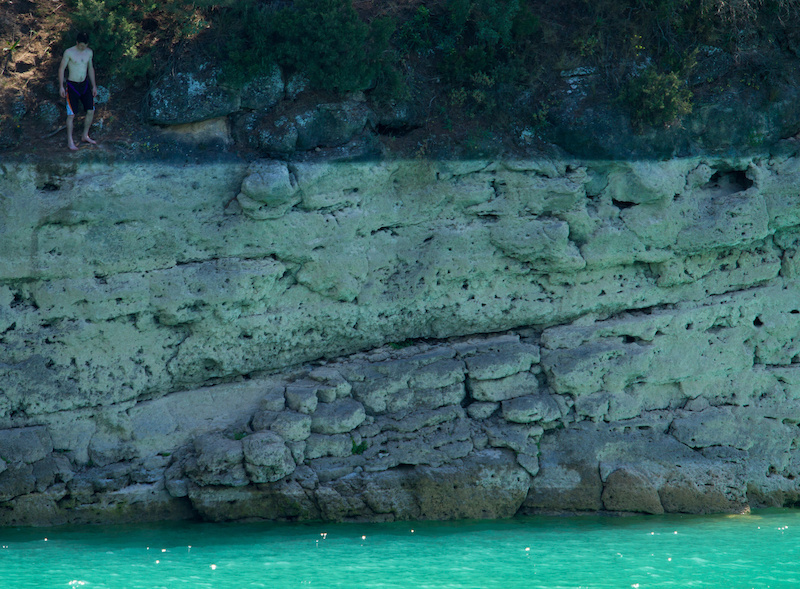 Our host's and guides for this trip are Ben and Mal from Roost DH (
read their story here
). As we pull off the highway onto what can only be described as the road of roadies' dreams, like a narrow black cable it dissects the awe inspiring landscape we have just driven into. Rounding a corner an azure blue lake flanked with rolling hills of cultivated land set into the foreground of rugged limestone clad mountains opened out in front of us. As a filmer and photographer my mind was reeling of shots at such a rate I almost forgot to breathe. After a brown paper bag and some sedatives we got to work. The trail cut through a canyon formed from limestone so smoothly eroded it looks as if it was once under water. The smell of pine trees in the searing sunshine, the pleading squeal of red-hot rotors, rosemary lining the lower slopes filling the air, and covering us with its scent. We worked for 2 days, covering every inch of this beautiful landscape taking from it only a fraction of its beauty, feeling like we were stealing forbidden fruit. The day culminated in a big 'ol cliff jump. Alex, being a virgin of jumping off high things into bodies of water was thrilled to have an aging German audience who had pulled up in their coach to watch "ze crazy boys". Alas the few minutes that Alex's pale English skin was exposed to the Spanish sunshine left a lasting effect. The poor chap began to resemble a cooked lobster and falling asleep in the sun after a couple of lunchtime beers on the last day probably didn't help his situation. In fact it definitely didn't.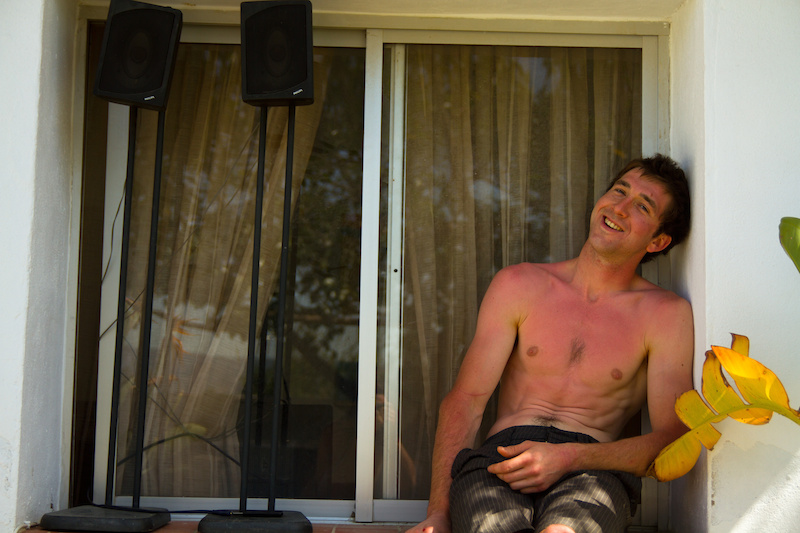 Giving Al a reassuring pat on the chest and watching him double over in pain due to his 3rd degree sunburn, saying goodbye to Ben and Mal, yes we would be back, next time I'll bring two bottles of scotch, it was time to go. Back to the rain and the roots, Al is racing the IXS Macavalanche in Scotland on the weekend, the hot laps he did of Roost DH's 8 minute downhill trail will help. Back to the small village in northern England for me, editing and Canadian Visas to apply for. Mal and Ben are getting ready to wrap up operations at Roost for the 40 degree days of mid summer are too much to handle sitting still, let alone riding bikes. Ben will be wrenching for Unior Tools on the World Cup Circuit and Mal's guiding in the Alps. Summers coming. What are you going to do?
Big thanks to Roost DH for the trip. Check them out here www.roostdh.com