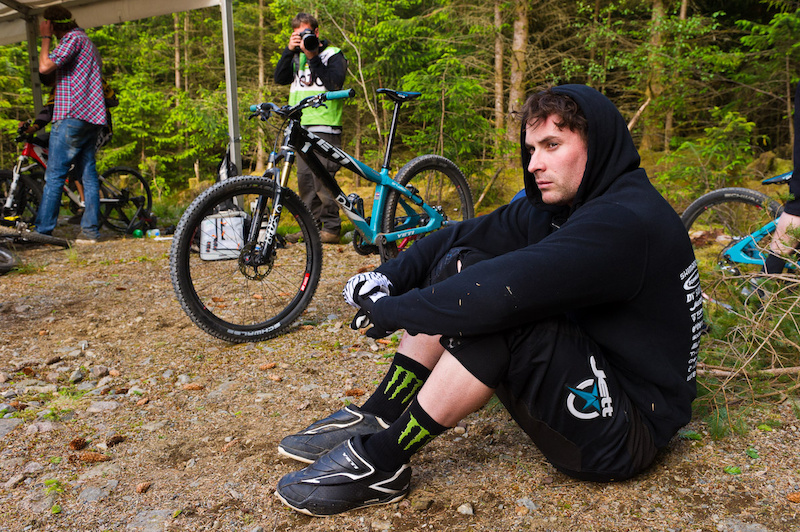 Calm before the storm...15 minutes until the start of the 4X finals.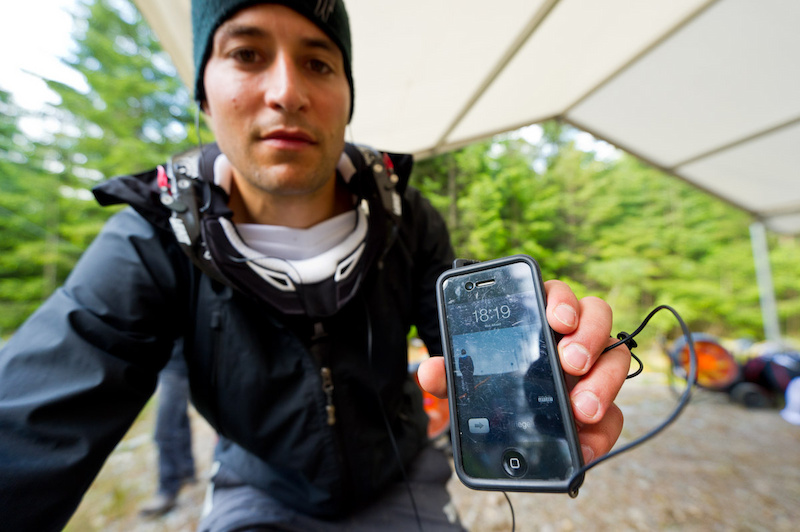 Getting in the mood for murder with a little Eminem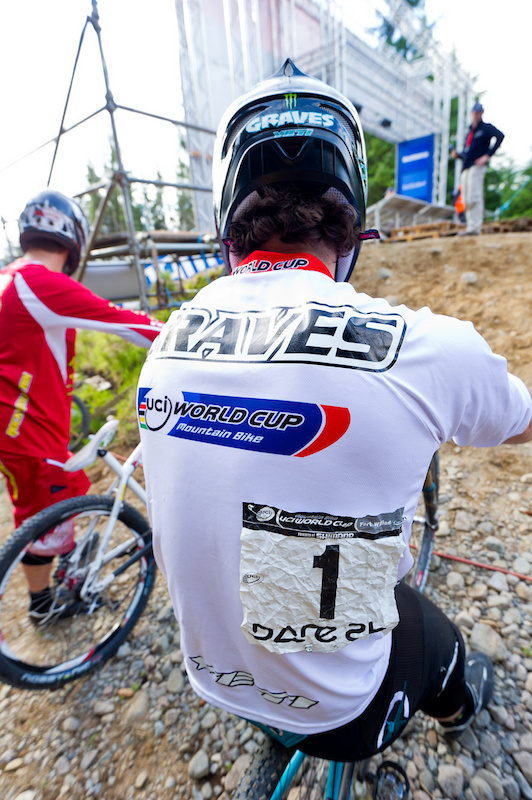 Tough to beat, but a bad gate start saw Graves head to the small final. "I do that about one out of a thousand gates starts. It happens, At least I kept the overall."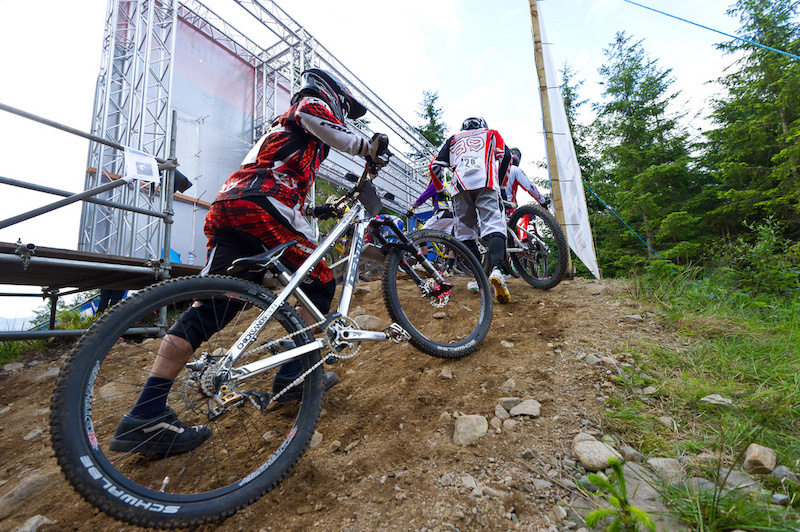 up to the starting gate...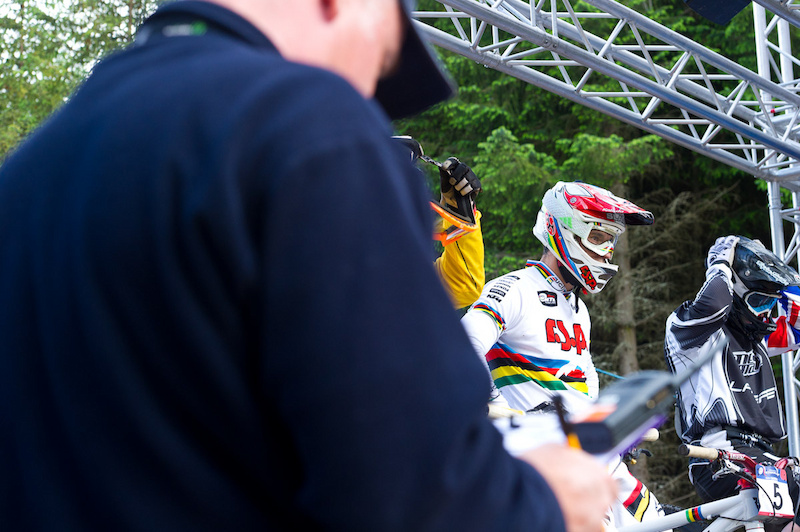 line up, watch the gate, and...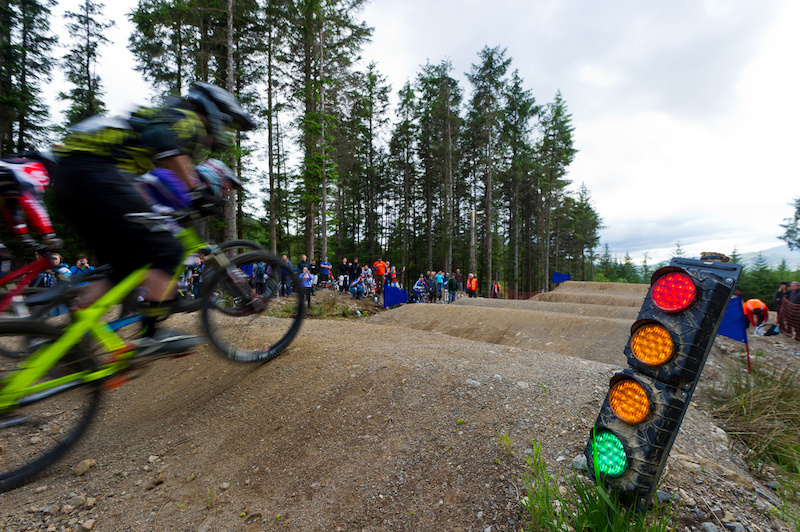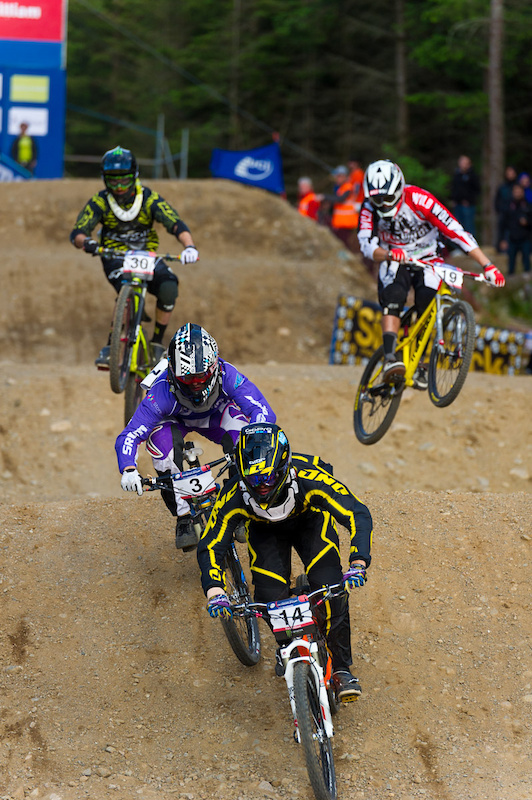 Graeme Mudd and David Graf battling it out in an early round of the 4X.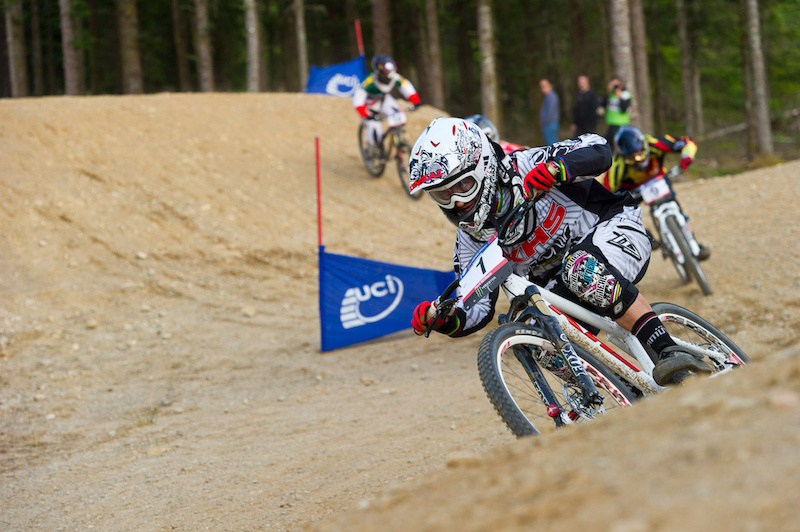 A slipped pedal saw Melissa Buhl out of the big final; she won the small final, taking fifth on the day.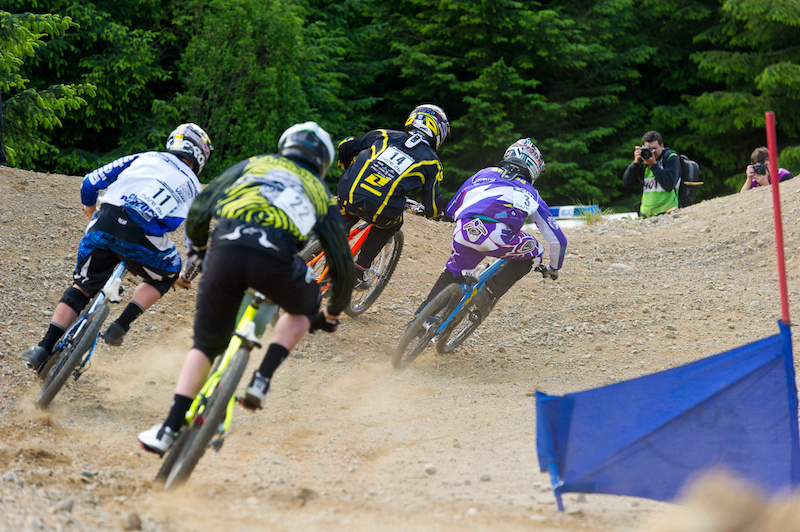 David Graf of Nicolai racing edges out Graeme Mudd in the semis.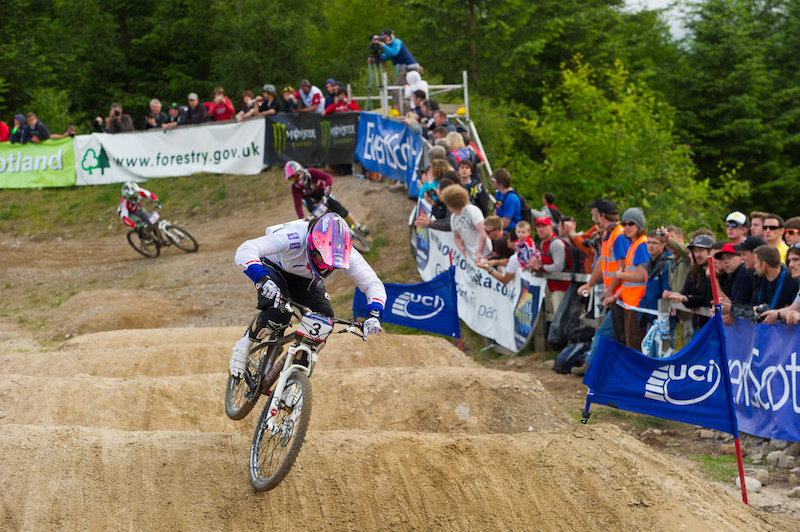 Anneke Beerten easily took the win in the Women's 4X finals.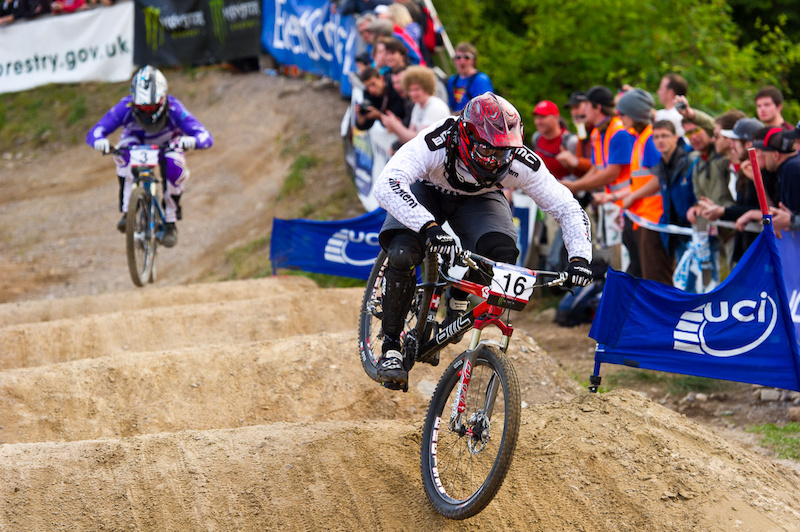 Roger Rinderknecht through the rhythm section for the win over his neighbor, David Graf (he lives on the same block in Zurich, Switzerland. Pure chance).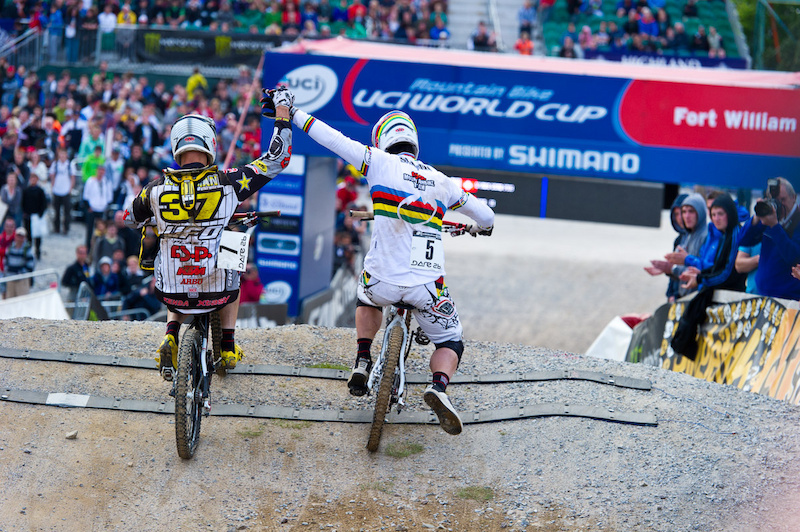 Teammates Thomas Slavik and Joost Wichman kiss and make up after a tangle in the final crashed them both out. Joost hit hard enough his helmet visor was broken off.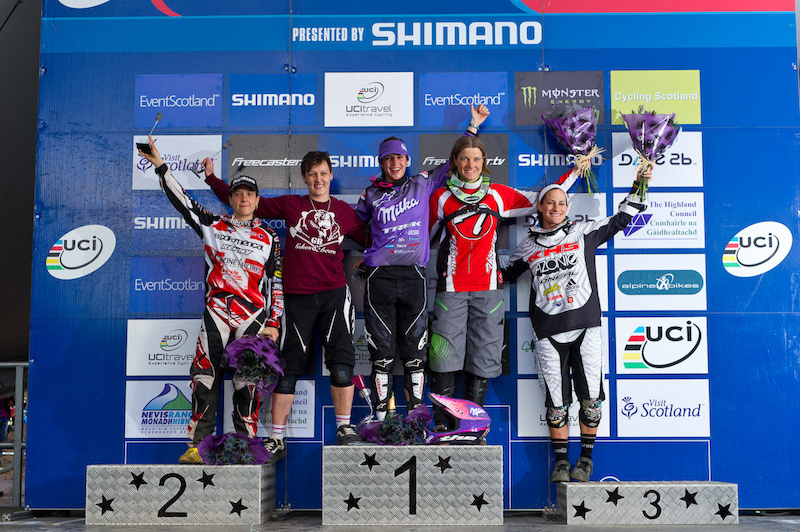 Women's podium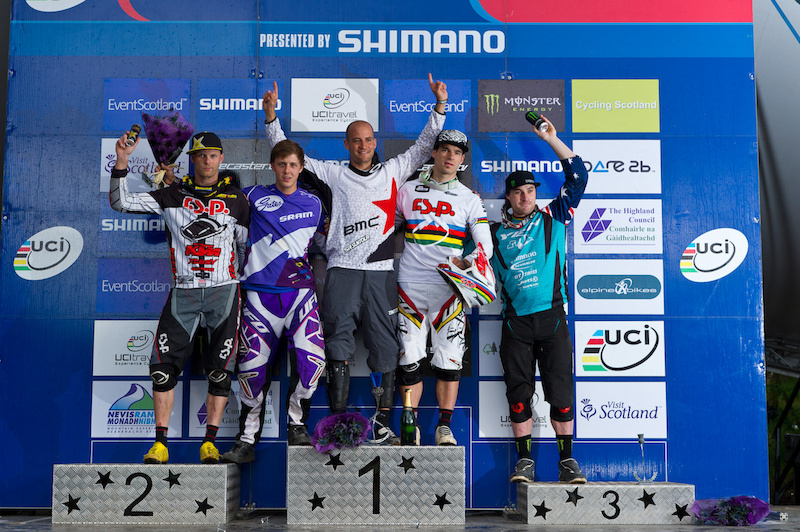 Men's Podium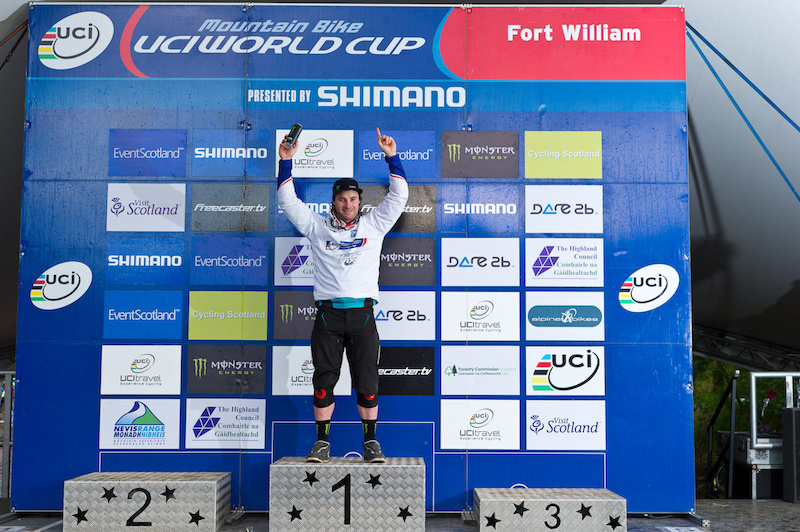 Jared Graves retains the WC Overall 4X leader's jersey.