We are happy to welcome Avery Martinson on board our grassroots program, making him our first American Lama! Being a
Highland Mountain Bike Park
local, Avery is far from being bored during the summer. Here are a couple words from him:
"My name is Avery. I like bikes, food, and sleeping. I also enjoy riding the aforementioned bikes down the sides of mountains and over large mounds of dirt. This is especially fun when you leave the ground, spin violently, then somehow land without dying and tell everyone you meant to do it. I live in Northfield, a town in New Hampshire also home to America's bike park, Highland. I might go there every once in a while

"
Name: Avery Martinson
Age: 16
Location: New Hampshire, USA
Years riding: 4 or 5 I can't really remember
Sponsors: LamaCycles/NS Bikes and Amateur Cooperative
2015 BIKE CHECK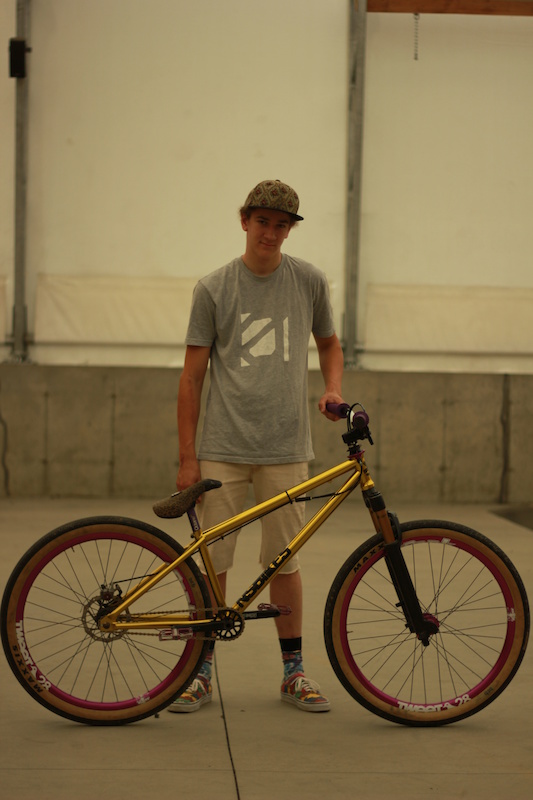 Frame: NS Suburban
Fork: Fox 36 831
Bars: Octane 1 Chemical 25.4
Stem: Octane 1 Chemical pro
Grips: Octane 1 Flange
Headset: Octane 1 Warp
Pedals: Superrippah something or other (Not entirely sure hahaha)
Cranks: Octane 1 Two Piece pro
Bottom Bracket: Deity Ext
Sprocket: BlkMrkt revolver 25
Chain: Kmc
Seat: Custom seat I made myself
Tires: Maxxis DTH
Front Hub: Hope Pro2Evo
Front Rim: Spank Tweet28
Rear Hub: Hope Pro2Evo
Rear Rim: Spank Tweet 28
Brakes: Lever- Odyssey M2, Gyro- Snafu Mobeus, Caliper- Avid BDBB MTN
Why do you ride that particular frame?
I've ridden on an older Suburban Dirt for a while and I decided to try the new one because I loved it so much. the newer geometry is in between the old park and dirt models making it super playful while still stable on bigger jumps.
Your impressions on your new ride?
So far I love it. It practically whips itself!
Concerned about your bike weight? You know how much it weighs?
I like too keep it pretty light but don't pay too much attention to it. I have no idea how much it weighs.
How's life outside of biking? Do you go to school? What kind of work do you do?
Life outside of biking? What's that? I live right next to Highlands and go to school right in town where riding is my after school activity. I also work at Highlands as an attendant in the HTC.
Best way people can keep up with you?
Facebook
@can_i_interest_u_ina_timeshare
Do you have any shout outs or thanks?
I'd like to give a shoutout to Lama for hooking me up with some sick bike parts and to Amateur Cooperative for keeping me kitted out. Also the buffalo boy. Give em a follow:
@lamacycles
@lachapelle_b
@Amateur_cooperative